Hungarian construction team built a family house in England. The building was designed by
Gergely Sipos Architect
(architect at sgtoarchitecture.com ) ,who not only designed but also project managed and built the building. It is a modern highly energy efficient building that fits into its environment both functionally, and aesthetically.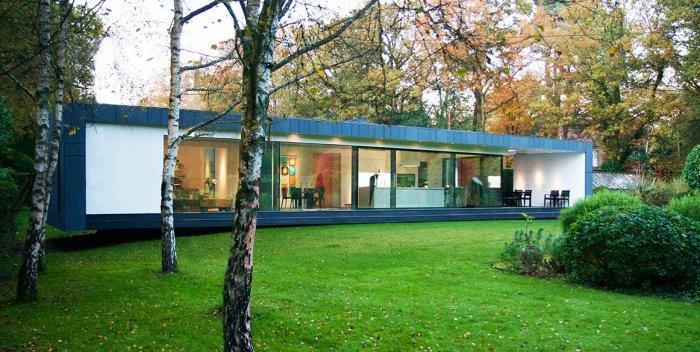 The assignment
I met the clients for the first time in 2010, via the company where I worked from 2007 onwards. Unfortunately, the economic crisis did not spare this company, and in 2010 it went into administration. The "modern house" is now presented was one of the company's last work.
Shortly after that, following a few email exchanges, it turned out that the clients wanted me to carry on with their project. For me, it was such an honor that I accepted the work without hesitation.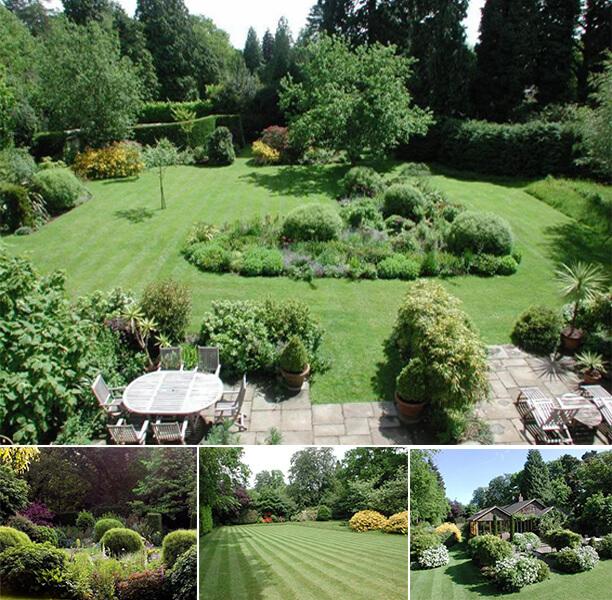 The initial brief of the project was to replace an existing very old house, on a beautifully landscaped garden, with a new contemporary building. It is worth mentioning that both, husband and wife, work in the field of information technology. They love modern, pure and beautifully designed things. In connection with the project, it was often said that we should design and build a house, that is reminiscent of an iPhone or an Apple product in its details. I liked their attitude from our first meeting, where they showed us their favored inspirational photos. Photos of buildings that are commonly presented by architects as good example.

In many ways they were firm, but they gave me space to work on each desired element to integrate them into a real concept. Seeing the building completed, one might think that the architect could not control himself and just kept adding and adding interesting elements to it. When in fact, the reality is that a lot of these "items" were designed in because it was on their "Must have" wish list.
Functions
In terms of functionality, it was very important from the very beginning that this building was not purely about satisfying basic functional needs but, to become a joyful adventure all the way through  during designing,  building, and finally during its usage.
The building houses the following functions:

Daytime area features
Ground floor: living room, dining room, kitchen, outside – dining room – terrace,
Underground: game room, home cinema, sauna, plant / storage room.
Night time area features
1 Guest room with en-suit
2 Children's Room, each with en-suite and mezzanine
1 Master bedroom, with dressing room and en-suit
External structures
3 cars garage + external office / gym
It was important to utilize and maximize the potential of the mature beautiful environment along with the site's orientation. Beside the "typical"  functions mostly required for day and night time life activities, it was also a request to create an "inside-outside" area, that can be used over extended time from the early spring until late autumn – a kind of weather, windproof outdoor "living room" that can be kept warm while it is outdoor. This inside-outside area got placed on the east side of the daytime zone as the extension of the kitchen. While it feels light and open its openings are sealed with glass screens to keep it enclosed. It features an outdoor fireplace and built-in BBQ  grills. Opening up the sliding glass façade in good weather creates a continuous flow of this inside – outside feeling throughout connecting the terrace and kitchen together.
The Massing
After finalizing the list of the functional requirements and having worked out its optimal integration into the site and its environment, we had to find what this building was about.
In the search for the concept, one of the most important question was probably, how the building should relate to its environment. Should we try to blend it in as a kind of natural integration, or rather to emphasize the contrast as a sculpture-like character. Fortunately, we all agreed on the try to "fit in" approach.
There was another big dilemma, that was caused by the complexity and variety of required functions and external / internal spaces. How would you put, for instance, an enclosed garden with a reflective water feature into a beautifully matured garden in a way that it doesn't feel artificial or fake. To answer this question we realized that we had to develop further the idea of how to create a connection between the building and its surrounding environment.

As a solution, we thought that we can look at the building as a natural body that is flesh inside covered by skin on the outside. Once we started opening up the external skin it not only gave us the flexibility and solution for forming transitional spaces but also defined the logic of the external finishes.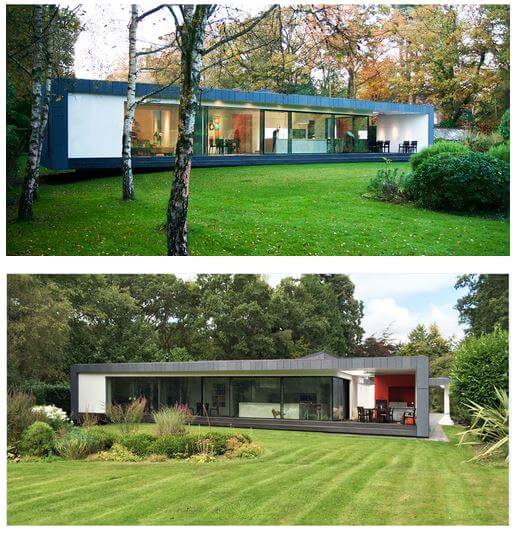 External and Internal Doors and windows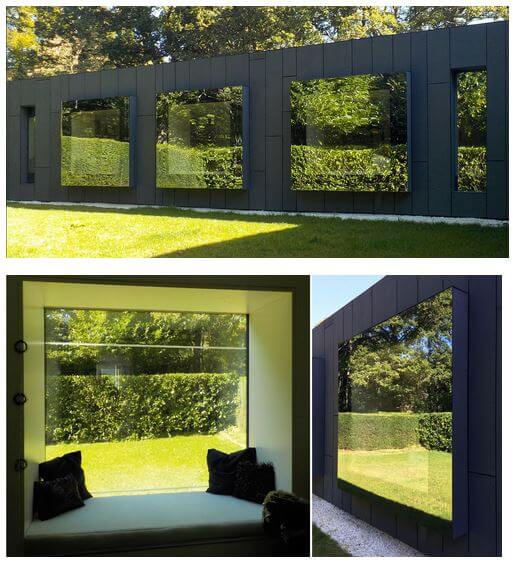 In my opinion, there is no line to be drawn between "external" and "internal" design or architecture; when they require the same approach and can only be looked together as a whole. At the end of the day,  the exterior has just as big influence on the interior as the interior does on the exterior. Beyond finishes and fixtures, we tried to design and fabricate all interior furniture to the extent of our budget.
All the windows, doors, fixings were individually designed and custom made. In the case of the windows, our aim was to improve their both the aesthetic and thermal efficiency within a reasonable budget.
With regards to the doors, we were keen for custom made doors for aesthetic reasons.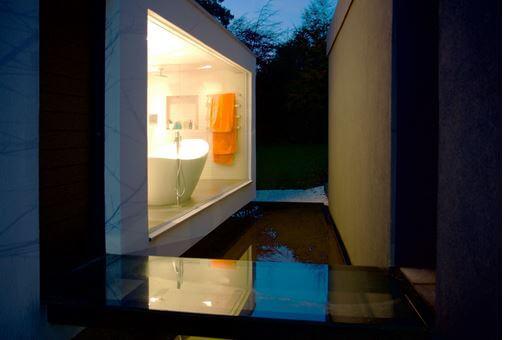 Personal motivation, goals
It was one of those very few fortunate stories where we managed to maintain all the way through a great architect – client relationship on both personal and professional level. It was not only us but even our  suppliers, subcontractors  were partners in this extraordinary adventure.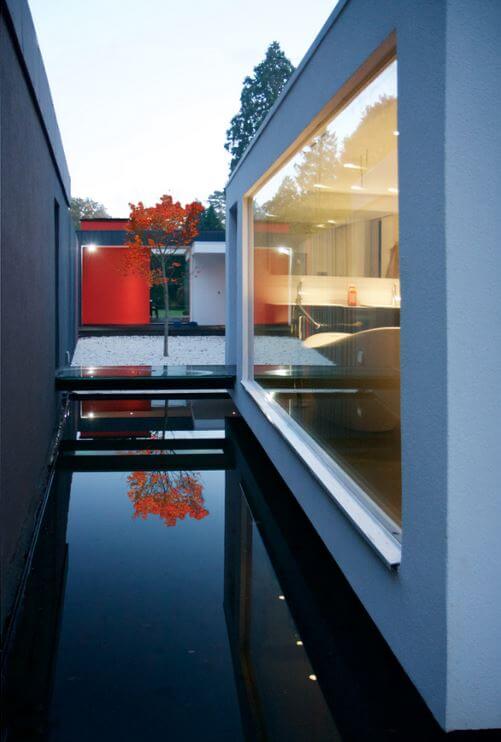 At the time of the assignment, I was working on high end super expensive wasteful private projects. Where it was shocking to experience the complete lack of environmental awareness and responsible thinking for our world. During conversations with the client, however, a kind of personal mission was developed into the mandate, which aimed to create such a luxurious building, that not only   puts the often mindless expenses to shame, but also super energy efficient.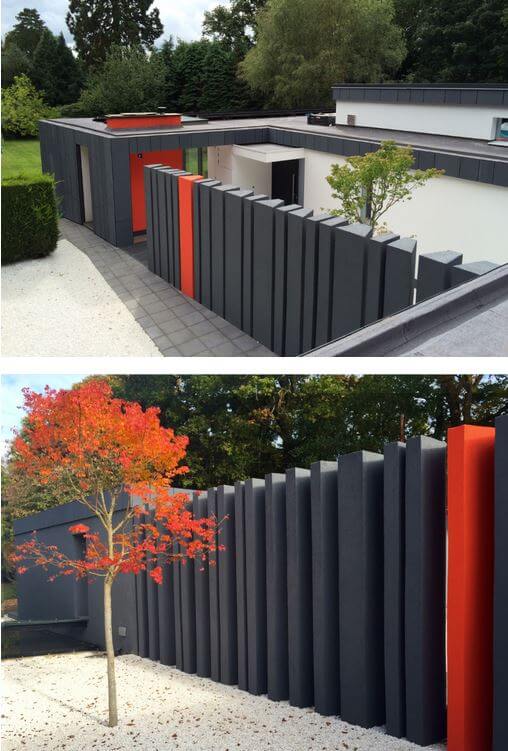 Every detail of the building was designed and developed to be in line with the passive house principles, while no compromise could be made on the architectural design. Originally, I considered myself to be an architect who works on the design of this building only,  after completing the construction documentation, however, I realized that the construction will require very high precision, which raised concerns in me.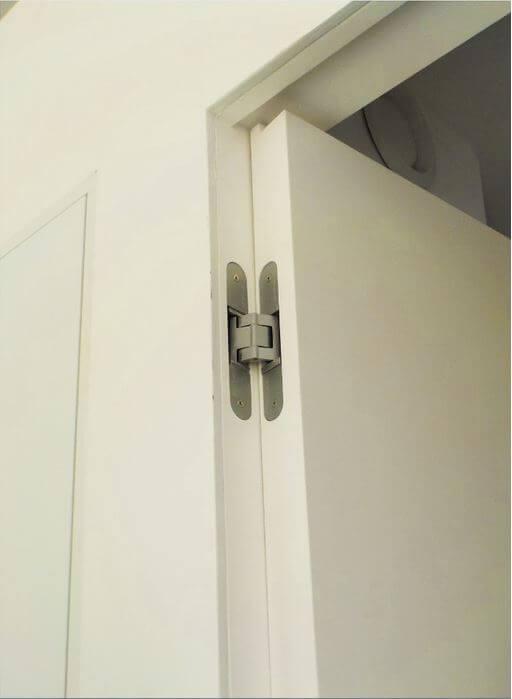 Finishing with the designing phase of the project we faced 2 difficult problems. One of them was the fact of the extremely tight budget, and the second was our shared fear of poor quality of the building work.  The more we thought about the more it become clear that the solution for both problems were to build the building by our-self. The construction lasted two years broken into 2 phases with a 6 + 1-person team. It was completed in November 2015.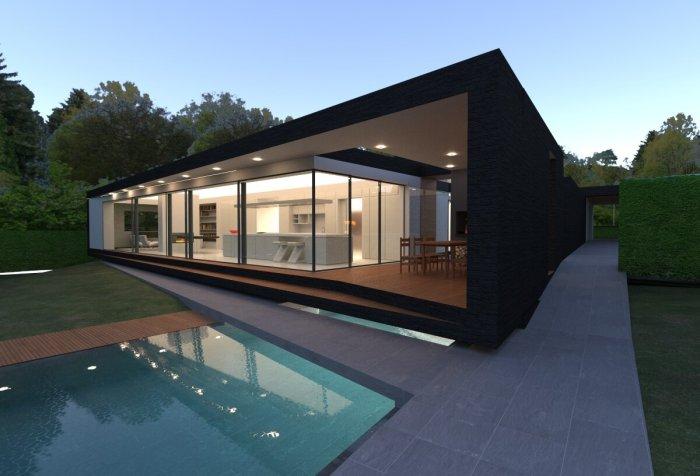 I consider it important to share how greatly satisfied we were with our subcontractors' performance. I was not only their professionalism but also their remarkable and supportive commitment. Our window manufacturer and installers were: RÁKOSY Glass Kft. Budapest Hungary, doors were manufactured by: Alfa Tóth Kft. Kaposvár  Hungary, and finally all custom made metal work were fabricated by: Dikrit Kft Kaposvár Hungary.