Memory foam mattresses have a rich history. Memory form constitutes viscoelastic and was first used in the mid-1960s by NASA for airplane seats, owing to their high energy absorbent capabilities and softness. It's after this that the memory foam was put to other applications including making mattresses. Just how comfortable are these mattresses for our use? Being that most people, I included, are side sleepers, it's safe to say they are very comfortable and for some excellent reasons all as a result of their unique features.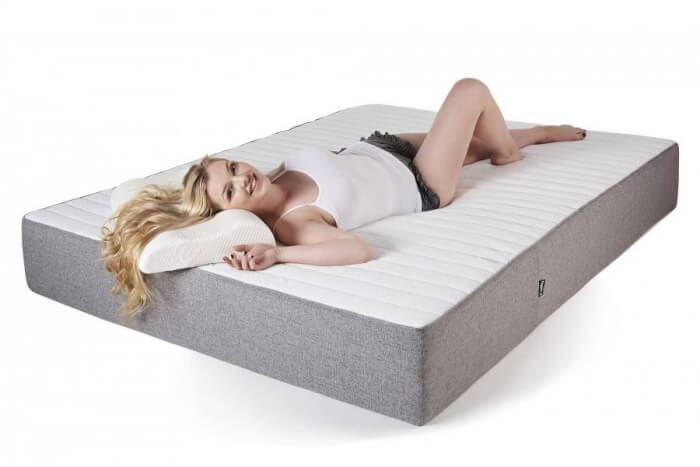 They Have Elastic Capabilities
When you apply pressure on a memory foam mattress then remove it, what do you notice? It regains its original shape. That means whether you sleep or sit on the bed, it doesn't lose its form and start sagging. The most significant advantage to this, and what makes it very comfortable, is the fact that it conforms to our body pressure and heat, and evenly distributes our body weight. As a result, any pain or aches are relieved. The mattress has been designed in a manner that offers excellent support for our bodies. Therefore, whether you're a back or a side sleeper, you can be assured that you'll have a good night's rest and without any complication. Identify a great guide to follow when picking out the most appropriate foam mattress for you since so many different varieties exist.
Response to Temperature
When memory foam mattresses were first introduced, most people were reluctant to use them because of their tendency to get too hot. We all know how too much heat significantly affects the quality of our sleep. Well, this is, of course, a significant discomfort. However, over the years, the mattress has been modified to curtail this adverse effect. For example, the introduction of the gel foam memory design.
They Are Suitable For Different Sleeping Positions
Whether you're a side sleeper or sleep on your back or stomach, you can be guaranteed that the memory foam mattress will work well for you. The viscoelastic material has the capability of molding and cradling your body, thus relieving any pressure points that may be created. As a result, you can sleep comfortably without the worry of creating the pressure points that may strain your body and make you ache.
They Provide Excellent Back Support
Memory foam mattresses have been known to be the best therapeutic mattresses especially for those suffering from back pains. This is because these mattresses evenly distribute our body weight, contouring to our curves to give the body the much-needed support. Ultimately, the spine is put on a more neutral and relaxed position.
They Considerably Limit Motion Transfer
We all don't like it when our sleep is disrupted for whatever reasons. While sleeping with a partner, chances are you'll likely be woken up while they leave the bed and that's so annoying. Memory foam mattresses have the capability of restricting motion to one area only; this means that any movement will not be transferred to other parts of the bed. It also applies when the other person tends to move a lot while sleeping. They offer comfort as a result because your sleep will less likely be interrupted by any motion on the bed.
They Are Durable
One of the factors I consider while picking out a mattress is its durability, of course, other than price and how it compliments my sleeping style. Among the top reasons why memory foams are comfortable is the fact that they can be used for as long as up to 15 years without the risk of sagging. This means that your body will not develop any issues from sleep, bearing in mind that we spend a 1/3 of our lives sleeping. You also don't need to rotate the mattress frequently; you can do so twice a year.
Memory foam beds are beds like sleep number , incredibly comfortable owing to their design and the features of the mattresses as we've discussed in this article. They go well with different sleeping positions and offer great support to our bodies. So, are you looking for comfort? Go for memory foam!