The people that are guilty for this fabulous renovation and extension project in Moshav, Israel, are Mia Maik and Gilad Maik from the Maik Architects. Actually the old house is of their parents and the reason for makeover is that they needed to accommodate the expanding needs of their growing family. The end result is one beautiful and modern residence where the whole family will feel comfortable. The designers purposely was trying to achieve a distinct modest flair of the space, while the unique and nostalgic charm of the existing structure is strictly kept.
Contemporary kitchen with open plan
This led to one exceptional beautiful residence that brings together the perfect mix of the new and the old. The extension is accomplished with the decision for a small house that is next to the existing house. The interior of the grand house needed to be completely changed so an open floor plan be achieved. But the exterior outlines were kept original because of the decision for one economical and aesthetics renovation. A spacious backyard is connecting the cozy dining space, the gorgeous kitchen and the lovely little living area.
Contemporary living room and mid-century modern furniture
Contemporary dining room in white
Traditional bedroom with solid wood floor
Traditional bathroom design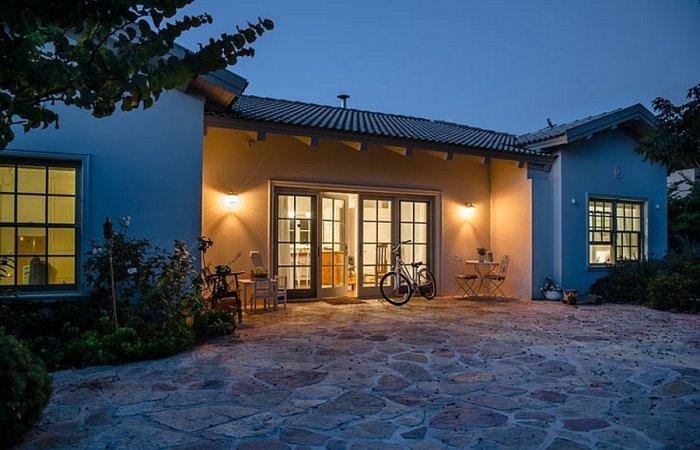 The house at night when lights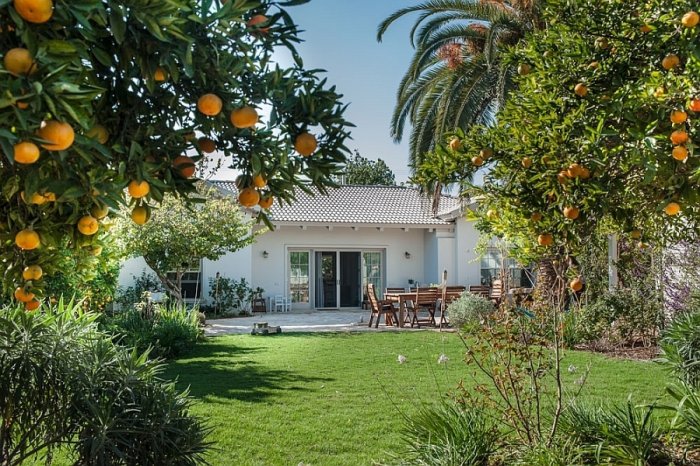 Summer garden with fruit trees
Main entrance with glass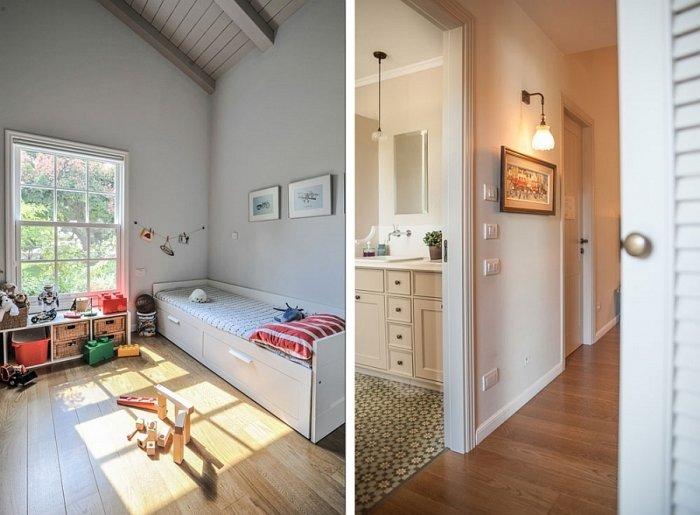 Kids room and bathroom in white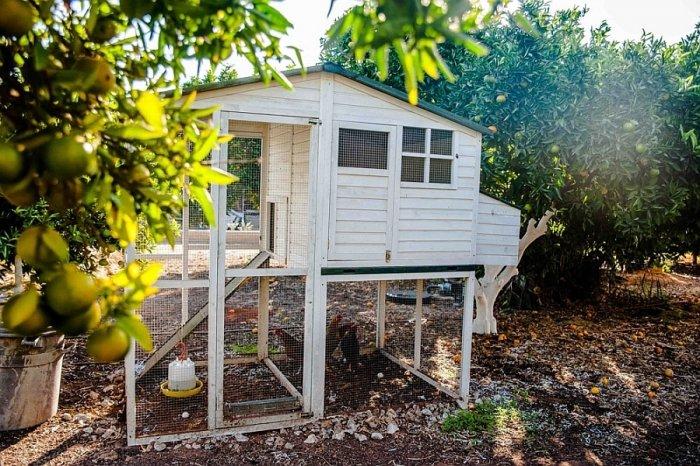 Hen house in white placed
Front veranda with pergola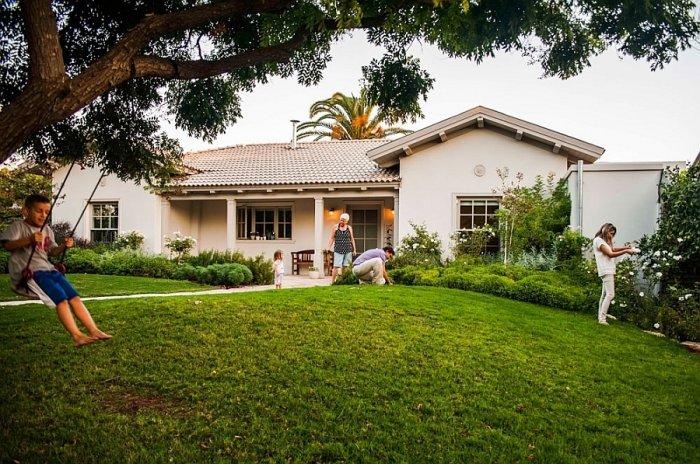 Front lawn and facade in white
Contemporary living room and soft furniture
See other beautiful homes in Israel: