Nothing new under the sun, will tell some of you – so what, furniture pallets are long-established fashion.
Pallet furniture sofa and table
Fashion or not, but let's admit that we always admire the skilful masters with big imagination, creating something out of nothing, not just from pallets!
Pallet furniture outdoor sitting place for relaxation
But many times we wondered what happens to all the pallets of all supplies that we are making via our online store. Some will immediately suggest that the ideal burn in the fireplace or barbecue in the garden, and will probably be quite right…
Pallet furniture and as wall decoration
Actually, is it not too bad to win instant heat when they can do so many different things from worthless to anyone already wooden tools?
Pallet furniture and table for outdoor use
Because to develop such a colorful furniture and accessories from pallets is not as difficult as many would think. Just need a little imagination and good advisors for ideas – like us, for example! And there are many people who intentionally buy old pallets because it is always very nice to have at least something in the garden or home, that can be proudly shown that you have produce in your own!
Pallet furniture used as a stylish mobile coffee table
Of course, there will be opinions that this fashion will pass as a number of other interesting trends experienced their time … but what prevents us to try now?
Pallet furniture used as flower pot rack
Here for example, if you want to be different from your neighbors in a villa, you can get a boutique handmade table, lounge and even swing from pallets! Stand for the pots do not require any effort – a little paint, selecting a suitable location – and voila!
Pallet furniture used as mobile serving cart
For lovers of the challenges are the more complex options – why not have on the villa or even at home, a bed of pallets, garden chandelier, or rustic dish rack in the kitchen? Even a set furniture for living room with the sofas, chairs and coffee table – is perfectly possible to be achieved, you just have to start from somewhere.
Pallet furniture used as shoe rack
Surely, such furniture and accessories will give personality to the interior or exterior space, but you can also be very, very sure that exactly the same will not have no one else, even as skilled as you! The pallets will live their new and colorful life!
Pallet furniture used as sofas
Pallet furniture used in the living room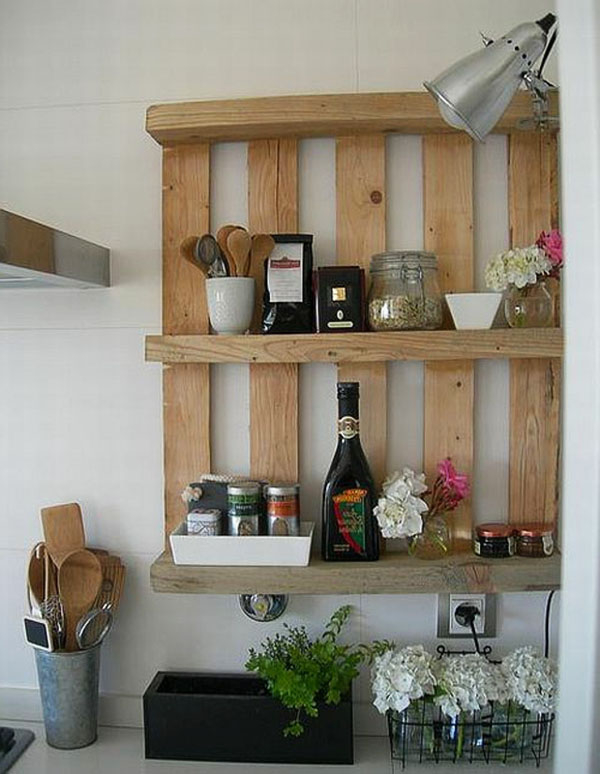 Pallet furniture for various stuff
Pallet furniture used in the kitchen
Pallet furniture used in the front veranda
Pallet furniture used in the bedroom
Pallet furniture for hanging kitchenware
Pallet furniture chair and table
Pallet furniture used for flower