Before weeks ago we had featured one huge project called Souldern Road where the main goal was to make a grand extension of a classic Victorian style house. We guess that the folks from DOS architects are fans of the giant glass boxes, as we found that they have another refreshing project that is characterized with a similar style. The project is called Little Venice and represents one absolutely refreshing English home and has very extraordinary look. This genius London house has a very colorful look along with the cool modern extension which associates the smart backyard and the cozy kitchen.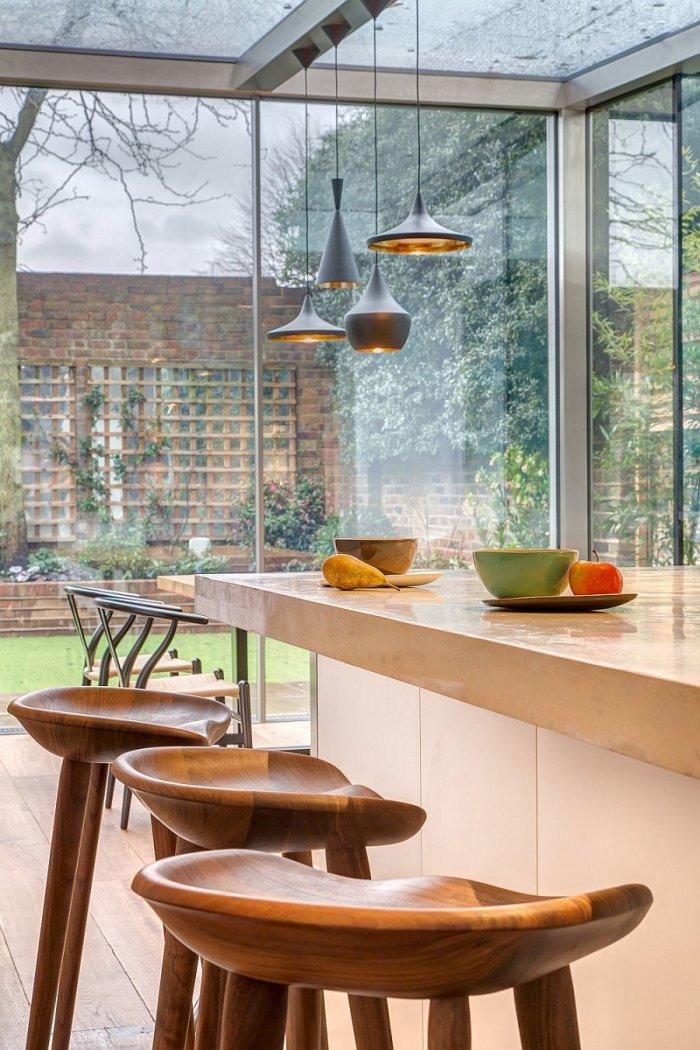 Bar stools made of wood
The accent of this home is on the huge posh glass box. The decision was very smart as the box add additional space to the living room and the falsely feeling that you are completely outside. In this box it is placed the dining area and the decoration is quite impressive so that every design expert will evaluate it. Considering the sculptural Wishbone chairs apart from the amazing wooden table the design of the setting of this area look very Mid-Century Modern. The design of this truly curated dining space is completed by the charming Tom Dixon pendants that are with very different design from one other and are hanging from the box's steel beam.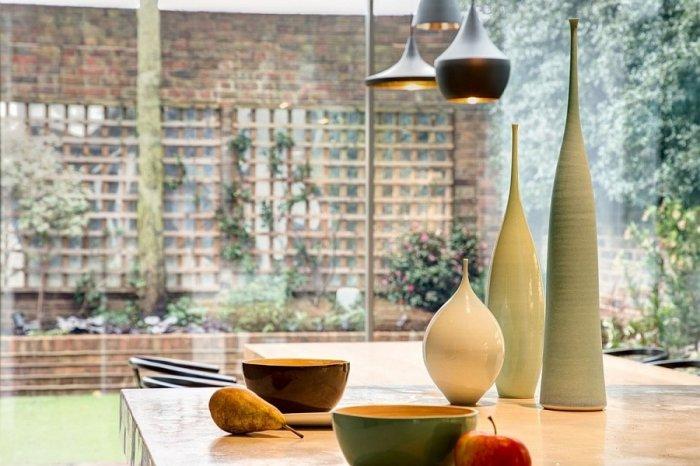 Colorful accents decorate open plan kitchen
You don't think that the delightful surprises end with the dining area and the purposely-made extensions right.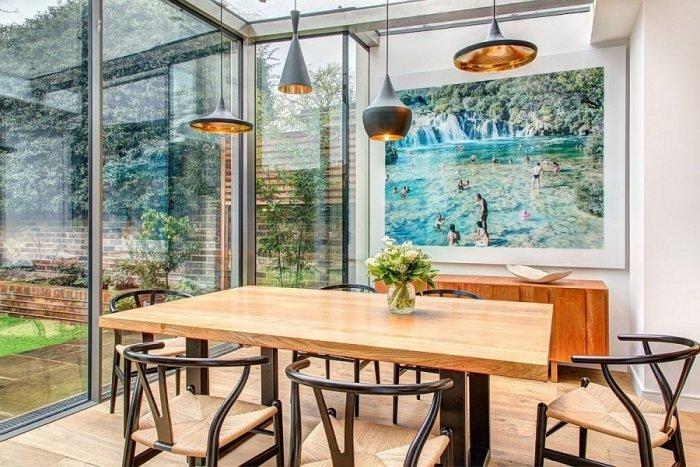 Dining room with modern table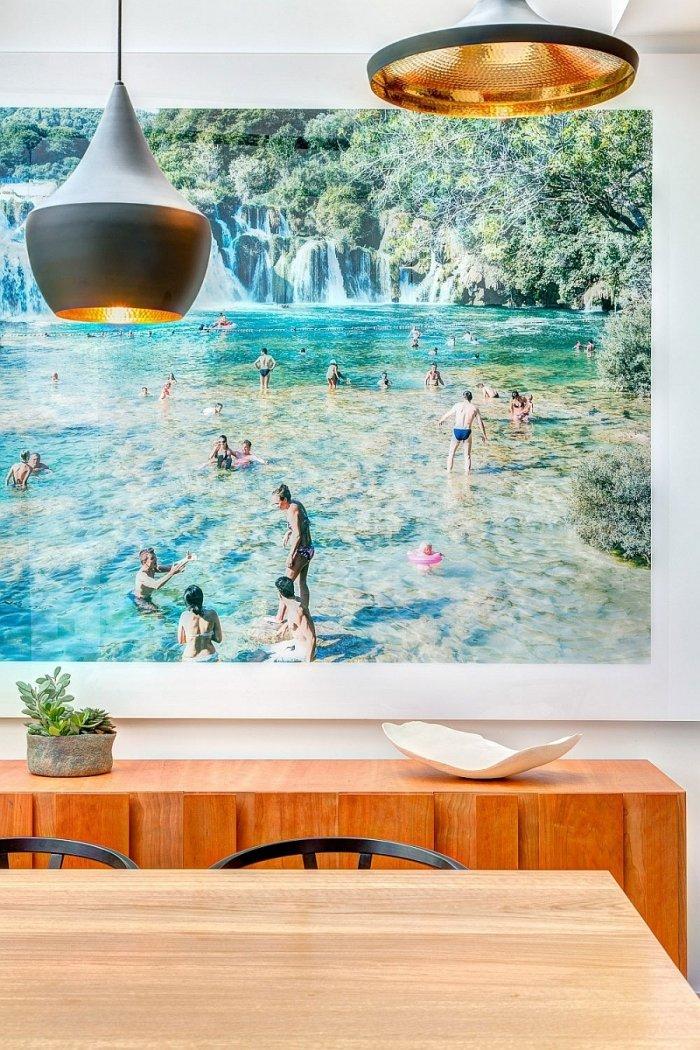 Wall painting in various colors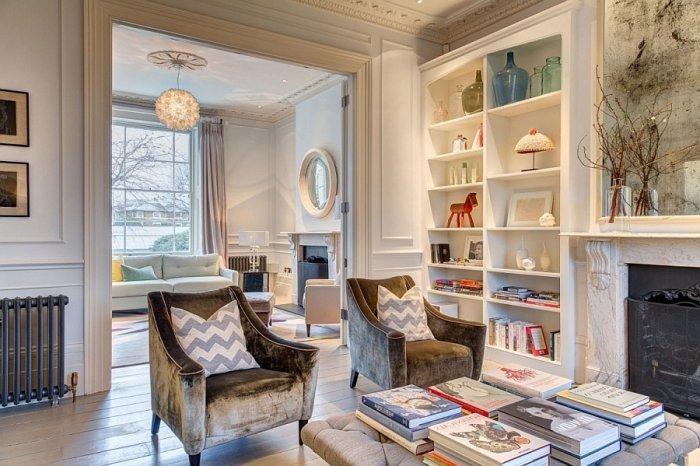 Traditional walls the living areas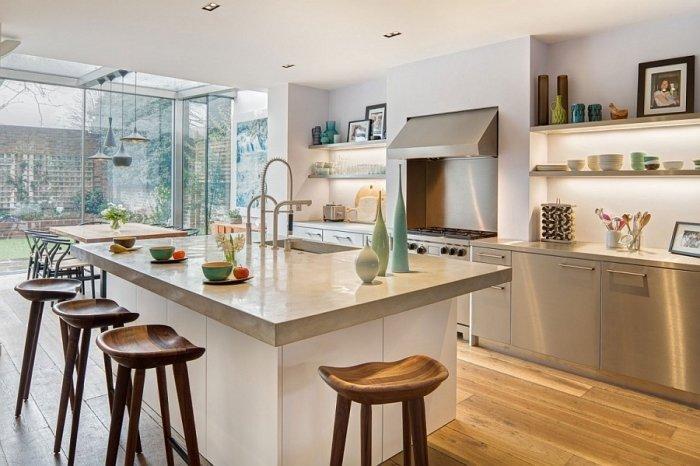 Spacious kitchen in white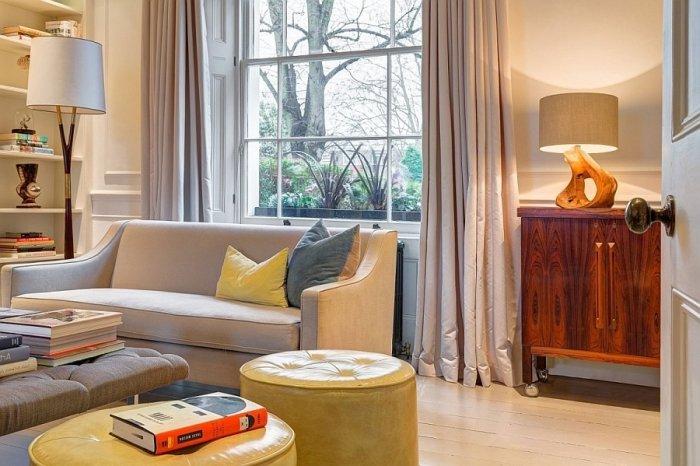 Small room perfect for evening tea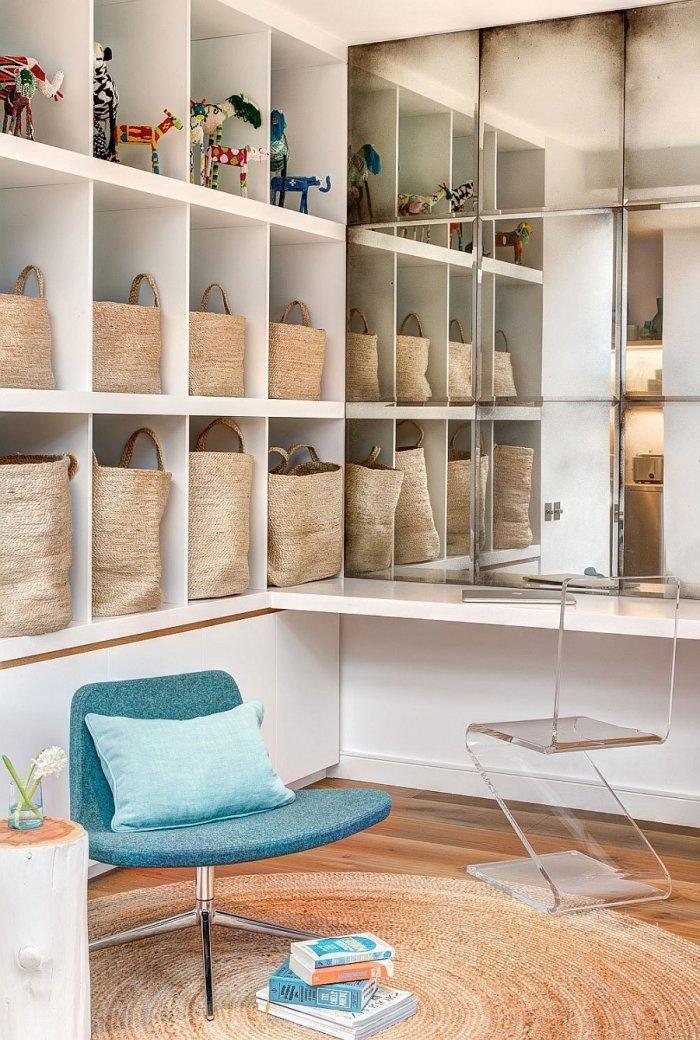 Private girl room designed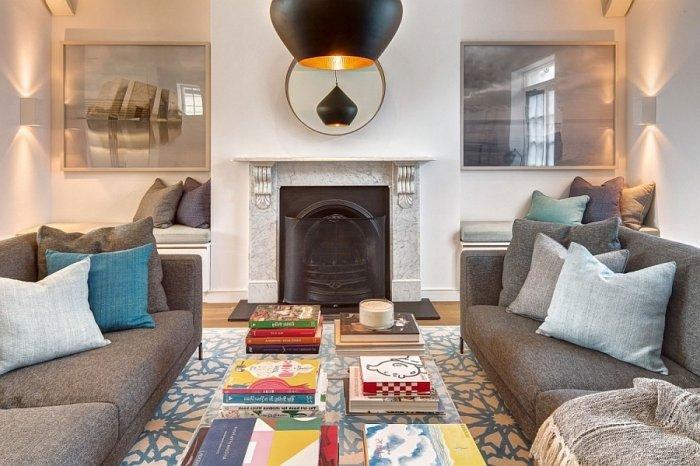 Living room with fireplace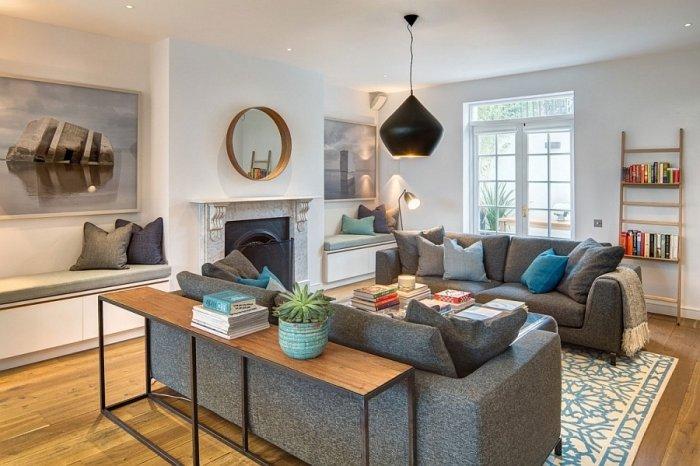 English living room and colorful accents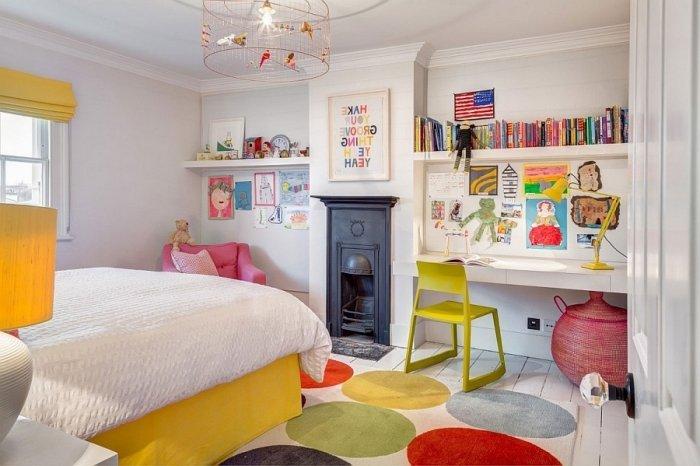 English kids room with colorful accents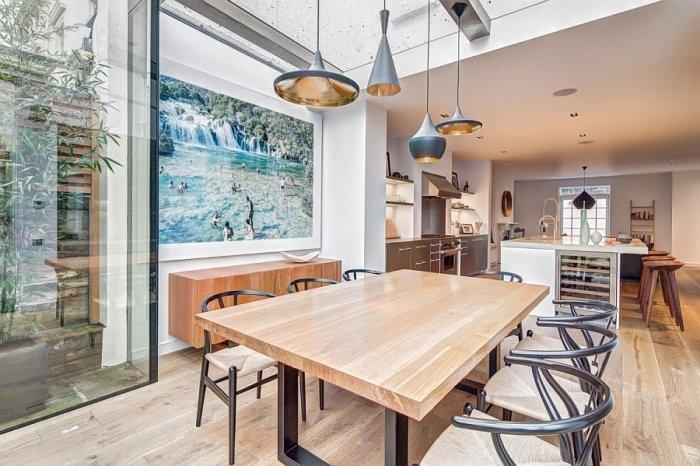 English home with modern dining room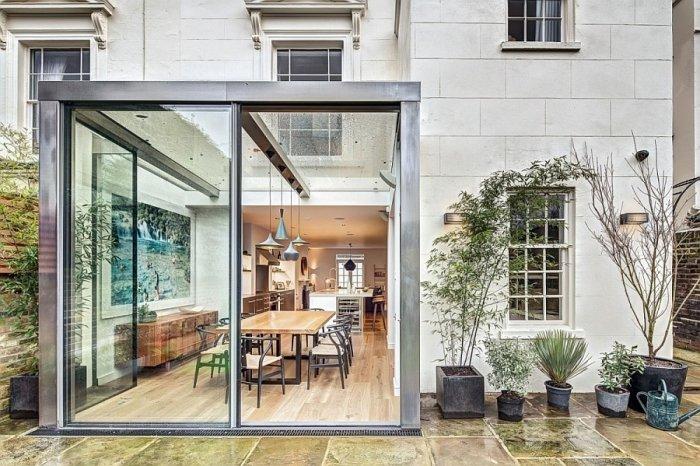 English home with modern design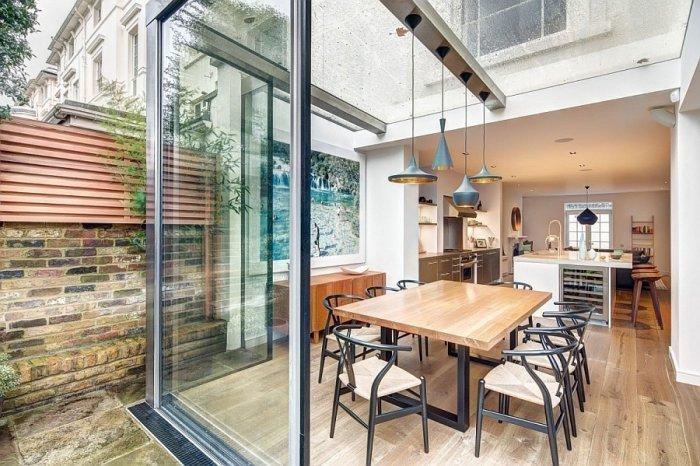 English home with glass sliding door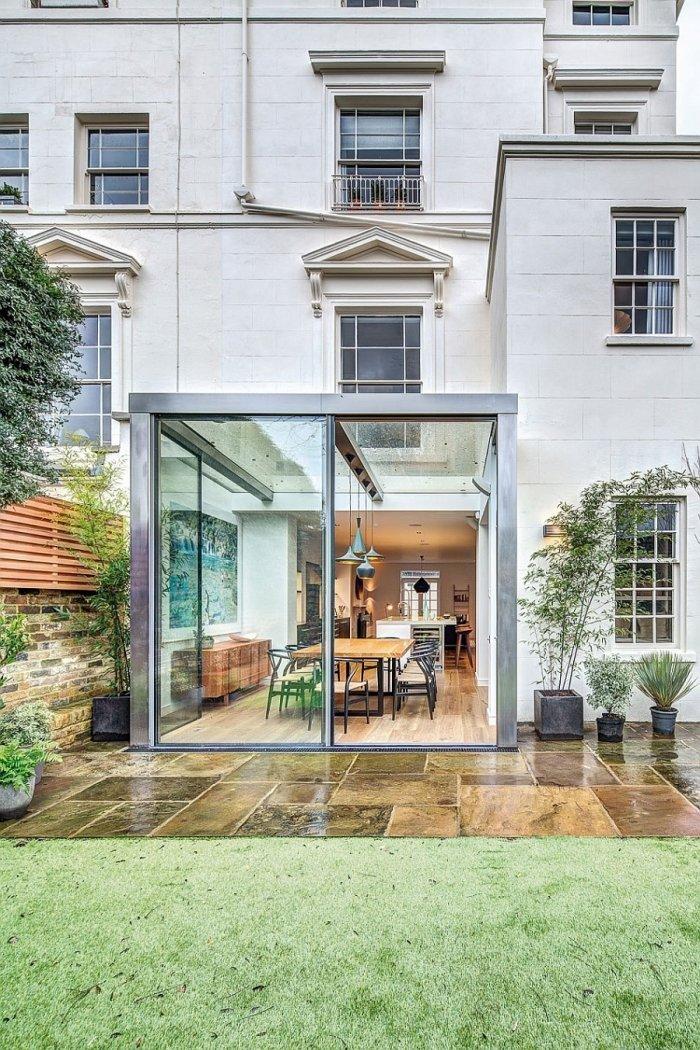 English home facade with glazed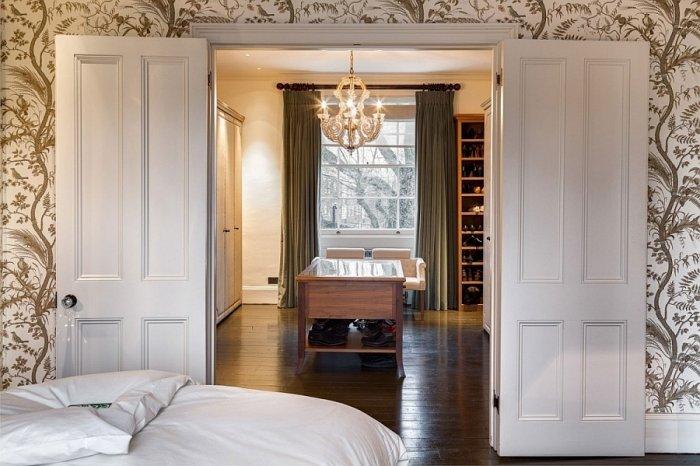 English home and its storage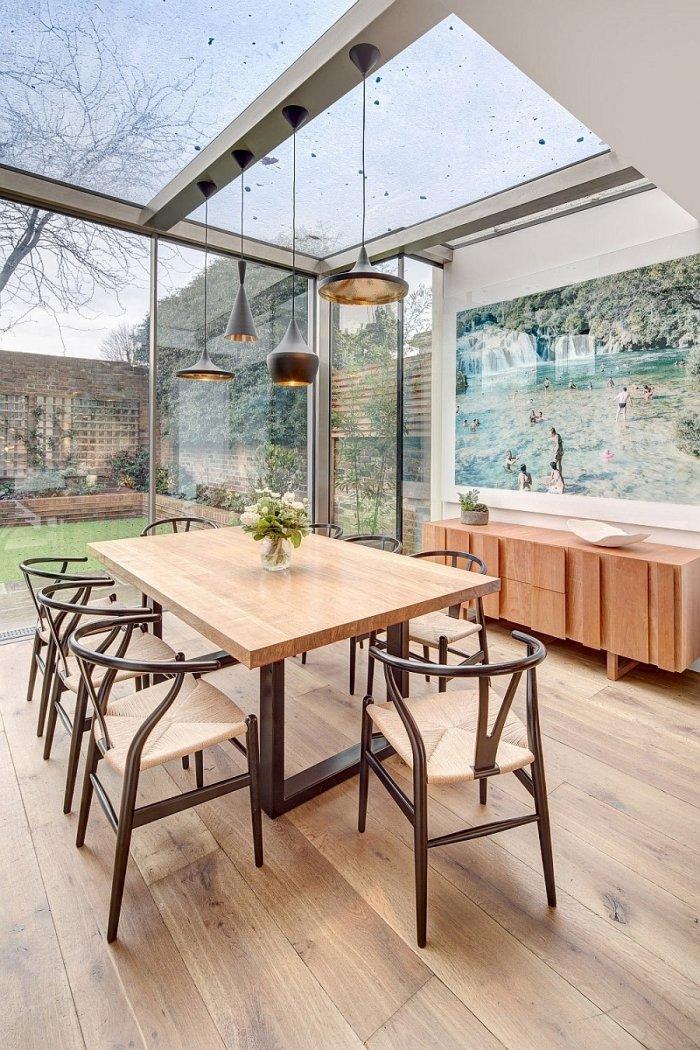 English home a glazed area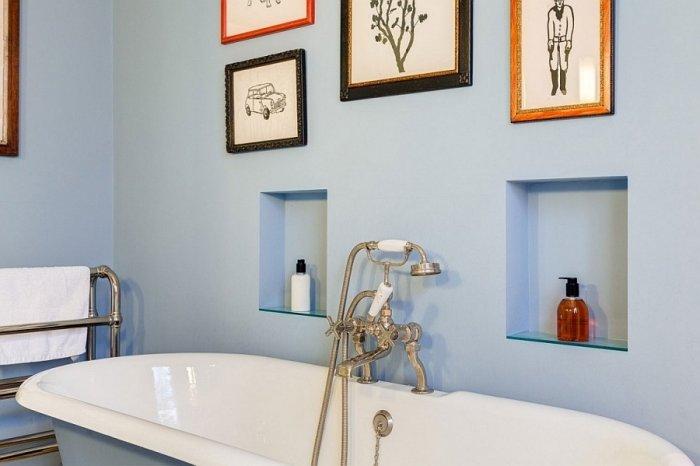 English bathroom design with colorful wall
Here you will find another gorgeous project in London: