Today's modern gardens have a lot of featured that we like to enjoy in the summer. For example, different kind of fountains and special areas for entertainment or everyday activities contribute to the positive emotion in pleasant days and nights in the open. But when we are talking about minimalist designs, how does a garden of this kind look like?
Well, this is definitely a very hard to answer question but one of the most distinguishes features of the minimalist garden is the straight and elegant lines of the plot, swimming pool, furniture, etc, and the sophisticated tones used for them. Neutral colors like grey are typically used in those types of outdoor areas. Actually grey as the color of most common presence is the natural result of a material widely spread among minimalist designs in general. This is concrete.
In a highly modern environment like this, you will also be able to find some pretty stunning wooden decks that usually follow the flow of indoors to outdoors in the houses. You will usually find that the living room expands towards the outdoor garden areas via huge glass sliding doors that connect the indoor floor with the wooden deck that in most cases is at the same level.
Read also our first and original article about minimalist garden ideas here: https://founterior.com/minimalist-garden-design-ideas-for-trendy-homes/
Minimalist Ideas
I have thought a lot what will be the most suitable advice for a person who wants to make his garden minimalist and then I decided that there are some essential things a person should definitely do.
First of all, you need a pool. Well, in case that you have a luxurious property with small inner yard where you want to achieve minimalist style, you wont need it, but in the other cases it is a must.
Secondly, follow your heart but stick to straight and elegant shapes. This means for everything! Sofas can be made of rattan or other practical patio materials. Lounge chairs must be top trend as well as all the little tables, stools ,etc.
Thirdly, find some great modern concrete flower pots. They look amazing! Usually you will find that they are a few feet above the ground level which makes them not only attractive, but also very functional.
To continue with, I would like to say that little decorative items like pebbles are an unique way to do some DIY work in your garden. You can use them to outline the shape of an object or to simply fill an entire square area with decorative function. Imagine a giant rectangular plot of low-cut ryegrass with a small square in the center filled with white pebbles. I would look gorgeous, wouldn't it?
Make a path. And use giant concrete tiles or natural stones. You will find some very good examples here: http://www.rona.ca/en/outdoor-and-garden/pavers–asphalt-and-maintenance
Modern water features
What is an outdoor home area without a place to dive and save your body from the heath outside? What is an outdoor home area without a place where you can sit besides at the lounge chair and enjoy your cold summer drink with lots of ice? You definitely need some water features for your minimalist look. Well, in the images below you will be able to find some great ideas, that I hope you will like to apply in your home. They are carefully collected and chosen in order to present the best ideas in the world of modern water pools designs. And needless to say, a top-trend design is a must in a minimalist environment.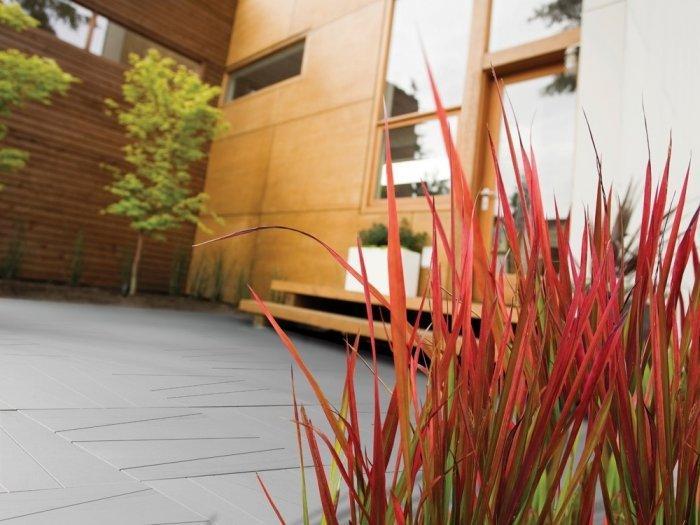 Contemporary accents
Contemporary swimming pool
Elegant minimalist garden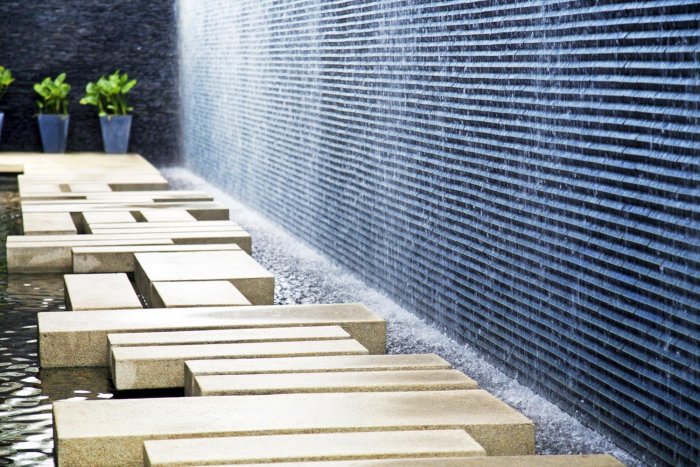 Minimalist elements
Minimalist house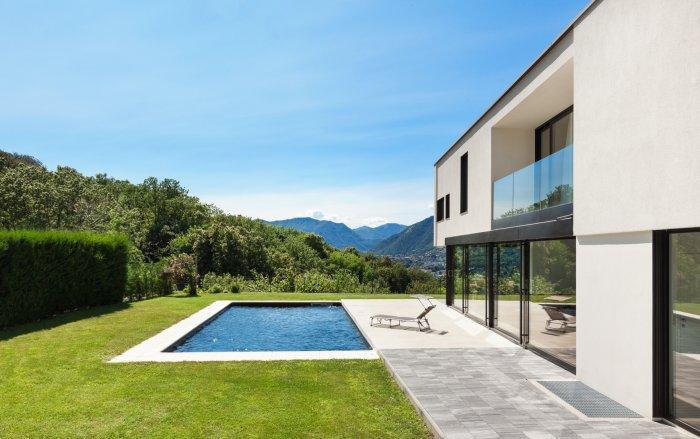 Modern villa with pool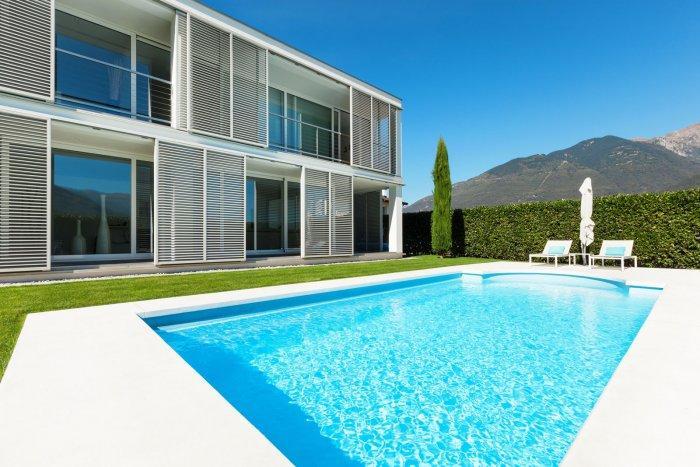 Minimalist swimming pool
Wooden deck with small pool
Minimalist house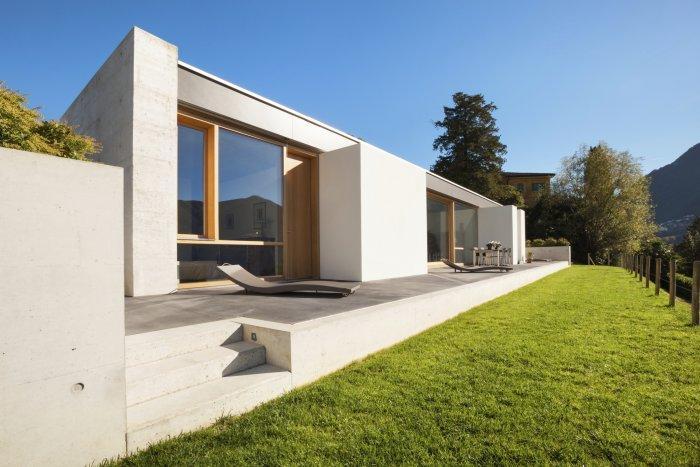 Small house outdoor areas
Stylish minimalist front garden
So go ahead, explore the images and if you have any questions about anything, I will be happy to give you the answers.