After a short period we are back again, ready to give you the best advices for your home decor. Let's see what's interesting today.
Decorating with mild tones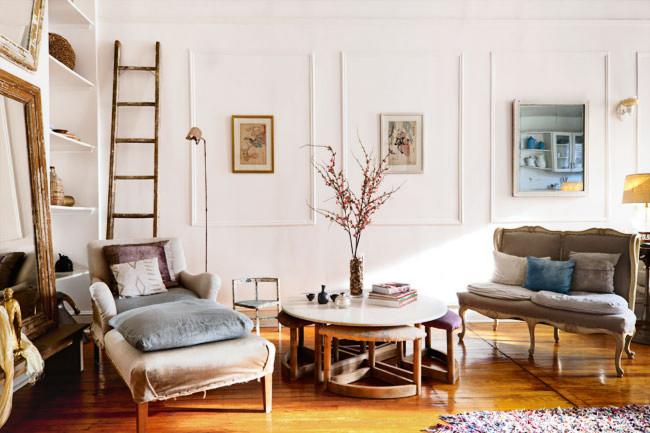 Decorating with mild tones
1- In this visual example, you will see a glorious simplicity and stylish blend of elegance and maturity. The homeowner decided to bring some new accents in her establishment located in Brooklyn. As a results, she succeeded in creating an outstanding apartment decoration with soft nuances and pleasant atmosphere.
Decorating with upholstery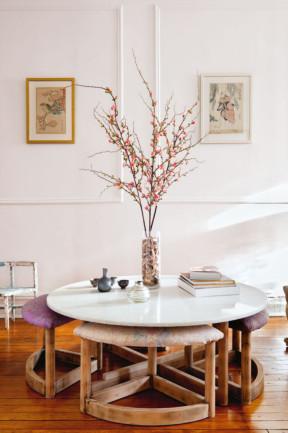 Decorating with upholstery
2- You can always bring back to life your old surfaces when you put attractive upholstery. In this particular example, the marble table is accompanied with gorgeous upholstered chairs.
Repurpose
3- Believe it or not, this desk is ready to be used a mobile trolley for beverages.
Reinvigoration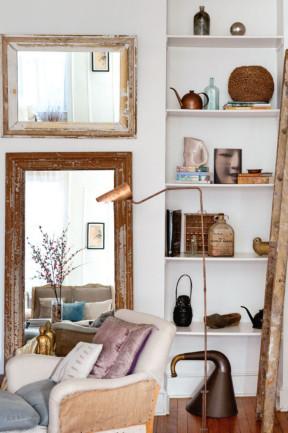 Reinvigoration
4- This chair has bee professionally give a second chance by designers Ry Scruggs and Nadia Yaron.
Bespoke furniture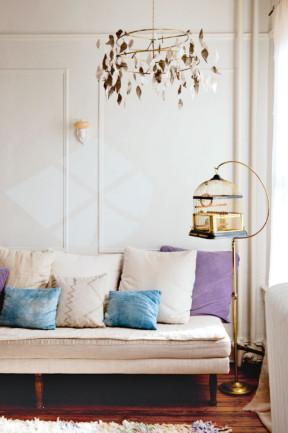 Bespoke furniture
5- You need to have in mind to always keep it simple. Nobody likes heavy decorated interiors. If you can afford adding some personal touches with bespoke furniture, go ahead and display your favorite styles. Take this vintage sofa, for example. It is not only an authentic piece of furniture but it's more like having a real masterpiece, an artwork that time makes look even better.
Of course, such kind of items can dig very deep into your pockets but they are worth every dollar spent. A great approach is to contact a professional designer and fix a budget which he or she will need to work within. This way, the designer will be able to offer you the most suitable solutions for your home.
DIY decorations
6- Personally, I adore DIY decorations. Maybe it's because of the personal note that I find in every decorative item made of my favorite people. In this particular image you will find that the bedhead was salvaged from an iron laundry. Later, a professional designer turned it into bed.
Vintage accessories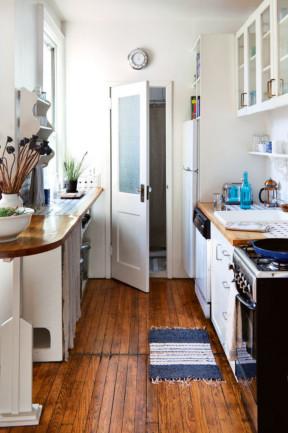 Vintage accessories
7- Accessories of all kind are a great way to finish the atmosphere in a particular room. For example, in this kitchen the homeowner created a reading and eating nook at one end. Completing the task wasn't something extraordinary. She just picked some books and colored glass pieces every time she went t the local stores.
Bargain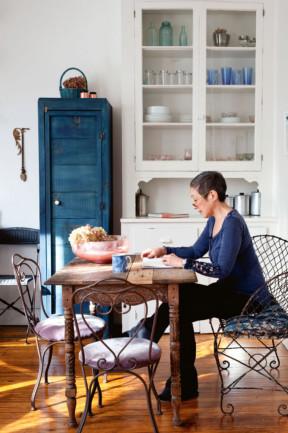 Bargain
8-  Many modern pieces of furniture just don't have this character and soul that the homeowner was after. However, she managed finding some really warm and charming items. You can see the wire setting above bought from a local Brooklyn store. The little details like lavender velvet and soft fabrics make this piece a lovely chic piece of decoration. For all the girls that love warm and calm late nights with their lovely people around or with a favorite book.
Explore some more practical advises here: