Entertaining guests outdoors is a pass time that is treasured by most homeowners. The feeling of having less technology around us tends to be a catalyst for a better connection with friends and family, an ideal atmosphere for loud laughs and good times, and who wouldn't want that. So, what's makes an ideal outdoor entertaining area? Well if you are like most homeowners you are likely to house set of outdoor furniture for entertaining guests which over time you can update, but how do you update the look of your outdoor deck?
Deck remodeling is one of the most popular projects for homeowners. Because hot sun and foot traffic take a toll on your deck overtime, remodeling it is a good idea. Is it time to redo your deck? The amount of work that you need to do depends on its condition.
Cleaning and coating it with a new finish could be all that you require. You might also have to recover your deck with modern materials such as upgraded pressure-treated lumber or composite decking. Here are several things that you need to do when rebuilding your deck:
Complete a deck inspection
Start by checking the weathering of your deck covering. If you spot cracks, splintering, and splits, your deck could use a facelift. Look for popped nails: this is a common problem with decks that were made before today's high-tech screws.
Clean the deck
If you are lucky enough to have a dirty deck only, you only need to clean it. Start by removing leaves using your leaf blower of choice. To clean your deck thoroughly, use one quart of liquid bleach, three quarts of water, and 4 ounces of tri-sodium phosphate. Apply the solution to all surfaces of the deck generously and let it sit for 15 to 20 minutes.
Use a hard bristle brush to scrub your deck thoroughly as this will remove weathering and debris. You should not allow the solution to dry up – applying it in small portions could help. When you finish scrubbing its surface, rinse the solution off with clean water.
You should rinse off with a power washer that does not exceed 500 psi to avoid damaging the wood. Make sure that the nozzle is 1 foot from the surface of the wood for an effective rinse.
Staining and protecting
Once you finish cleaning, you need to recoat the wood to protect it from the elements. You can opt for semi-transparent stains, clear water proofers, or tinted wood sealers. The semitransparent stains usually allow your wood grain to show through whilst protecting the deck from water damage and providing UV protection.
Tinted wood sealers, on the other hand, do not provide as much color as semi-transparent stains. They are ideal for decks that are not too weathered. Clear waterproofing does not conceal the grain or natural color but slows down the graying process and protects against water damage.
Heavy duty repairs
If your deck is badly degraded and has many popped nails, you need to do some heavy-duty repair. The most economical option involves the removal of old deck boards and turning them over – this is only a good idea if the boards are structurally sound. Because the underside of the boards will not be as weathered as the top, turning them over is a good idea.
If you do not want to turn over your current boards, cover them with a composite deck material. This material usually requires closer spacing. Redoing an entire deck is a very time consuming and arduous task. For this reason, you should consider the services of a professional.
DIY or hire a pro?
Since labor makes up 50 to 60 percent of deck remodeling costs, most people opt for DIY. However, just because you will be saving money does not mean that you should go through with a DIY project. Making a mistake could end up costing you more money than hiring a professional does.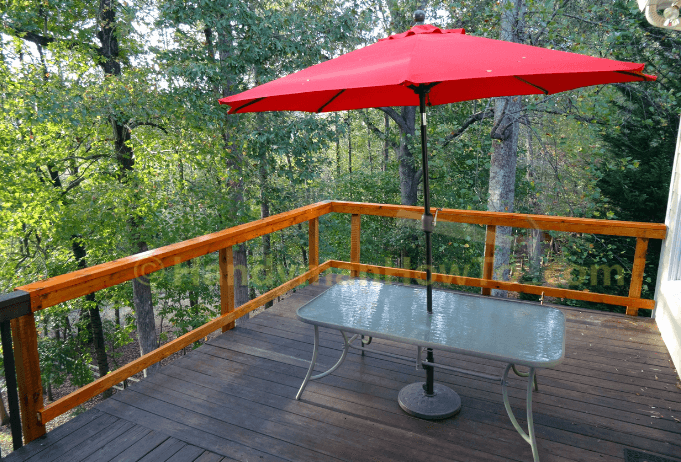 When you opt for the best professional decking companies, you can also browse through their past projects. This will allow you to see the type of work they have done in the past but it will also give you ideas for your own deck. Also you may save on money in the end. Moreover, renovating the deck is a very time-consuming process. If you do not have enough spare time on your hands, your deck will always be a work in progress.