The Tree Radiator by QS Supplies
QS Supplies are renowned for providing users with innovative, futuristic products and ideas. These are practical and well appreciated by manufacturers, homeowners, and designers. Home to some amazingly talented artists, their design workshop churns out awe-inspiring concepts, each year. Durability, efficiency, and style are the top priority in every design. We are well aware that modern radiators should be associated with much more than functionality alone, and they have very well proved with the Tree Radiator. The Tree Radiator from QS Supplies is like no other ordinary radiator.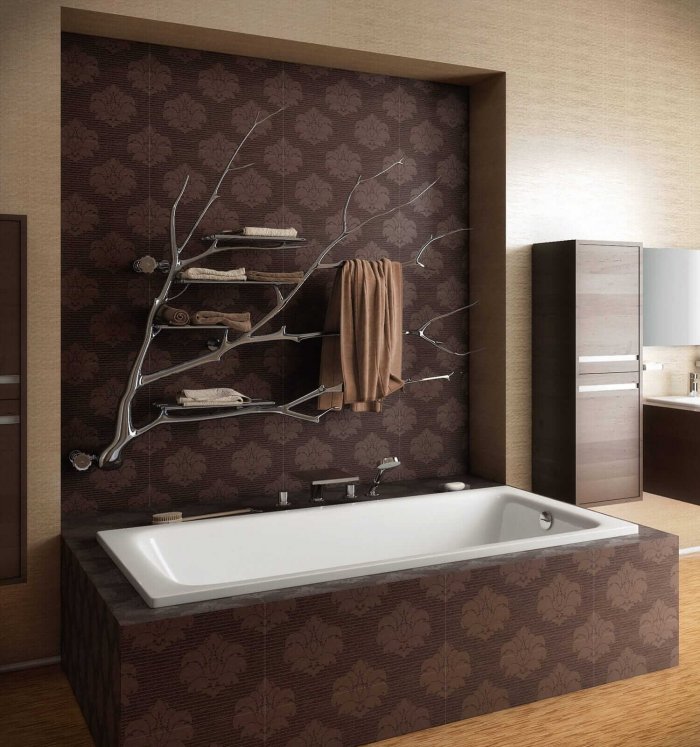 This piece exudes natural beauty within every sinuous and "radiating" curve. Espousing a decidedly organic feel. Its design will bring any bathroom or interior space to life. A nice chrome finish, as well as seamlessly blended branches further accentuate this one-of-a-kind display of nature. Styling up your wall while emitting generous amounts of heats, this one is a homeowners dream. Go ahead and carve out an ambiance of majestic grandeur in the bathroom by installing this attractive looking tree radiator. Charming in its glinting chrome finish. This tree features branches with no leaves that adds rather than takes away from its charisma. The appliance incorporates shelves where you can stack up your wet towels for a quick drying. Additionally, its branches may also be used to hang wet towels.

Thoughts on design
Designed to meet the highest standards set by the most fastidious users. The tree radiator has been exquisitely crafted from high-quality steel. Meticulously crafted, in keeping with the designer's intentions. It is a fine blend of beauty, brains, and brawn. The chrome finish is sparkling as well as protective that brings the tree to life, celebrating life.  Besides costing up your bath area, the tree also creates a strong presence on your wall and works with the home's central heating or on electricity.  One look at this radiator and you would want to take it home. However, at a slightly pricey 2000 pounds, it may not be affordable to everyone. Given its features, it is a worthy piece to own! These high-quality units can also espouse beauty and style; ideal for any bathroom.