Perhaps you have reached a new chapter in your life and you're ready for a bit of change in your life. Maybe your family has become bigger in size and you feel like you've outgrown your old house or apartment. Or you might have to move to a different city due to work, and now you're weighing up your options on what to do. One decision you may have to make is to sell your house. However, as we all know, selling any type of property can be frustrating and an incredibly long procedure. So, what kind of tricks and tips can you try, in order to make the whole process a lot easier and less stressful? Of course, when talking about real estate, a lot depends on where you live, for example, if you live in Phoenix find ways to sell your house fast in Phoenix.
A Big Clean
One thing you have to do before planning to sell your home is none other than a big clean! Clean and declutter your home, to make sure that it looks nice and neat. After all, this can help turn it into an attractive space, which anyone who steps in, will want to buy! Also, you might have a think about fixing anything that needs to be fixed on the exterior of your home as well. So, if the front door needs a new layer of paint, now is the time to do so! We all know that a first impression can play a huge role in decision-making.
Professional Pictures
Nowadays, most people do their house searching online. This means you'll want to give them a good impression even without actually being inside your apartment or house. While your home may already look amazing, a few professional photos will definitely create a more powerful impact on any potential buyers.
Decide on a Good Selling Strategy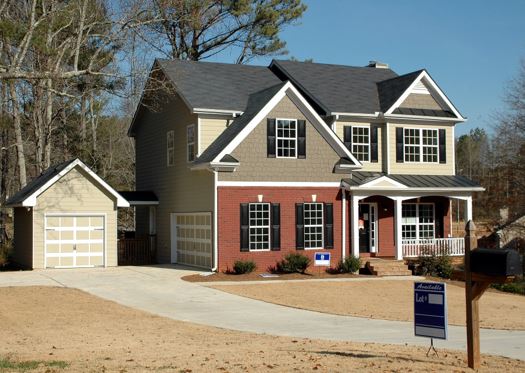 When it comes to selling your home, there are a few methods you can go by. Know what types of options you can choose from, to make certain that you pick the best selling strategy for you! Just a few examples include finding and hiring a real estate agent, selling it to a developer or an investor, but naturally, you can also try selling it on your own with the for-sale-by-owner tactic! There are also a lot of companies that advertise we buy houses for cash, and these are usually good opportunities if you're looking to sell quickly!
Pick a Price
If you want to sell your house or apartment quickly, another factor to take into consideration is the price you're going to set. You'll have to check and compare the prices in your local area's real estate market. Some people select the tactic of lowering the price of their home just by a little, in order to charm more buyers to the designated property. Depending on which country, state or city you're selling in, you'll want to make sure to attract plenty of home buyers, such as Phoenix home buyers in the state of Phoenix.
We hope with these few tips and tricks, you'll be able to get your home ready for a quick and effective sale!