No matter how beautifully decorated your bedroom is if your bed isn't comfortable your room won't be the sanctuary you want it to be. Knowing how to shop for the right mattress is imperative to navigating the wealth of choice out there to find the mattress that is just right for you. Here, we'll arm you with a few practical tips to help you find the perfect mattress for you.
Know your needs
Before you even step one toe into a mattress store (or go online to sites like latexbear.com) it's important to know what you need and want. Just like when you are shopping for a house or a car, make a wish list. What do you want from your mattress? What size will fit in your space? Do you want one that is firm, or soft? One that is spring-based, or latex? By having an idea of what you're looking for, you can narrow down the dizzying choices to a more manageable number. Ask yourself:
What size do I need?
Even if room space isn't an issue, know what you're looking for in terms of size.
What type of mattress do I want?
There are lots of different types of mattresses out there. Educate yourself about the options, including latex mattresses, memory foam, motion absorption, etc. so you know what kind of mattress you might be interested in. It can be challenging to know what kind of mattress you want before you test drive some, but it's a good idea to at least educate yourself about the options so you can be an informed shopper.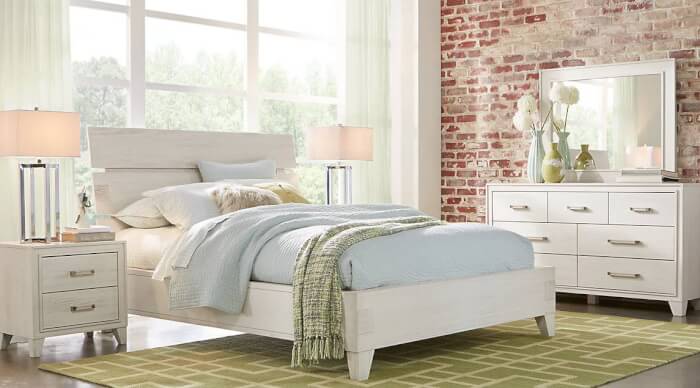 What brands are the most reputable? There are so many mattress brands to choose from. Don't automatically go for the big names that immediately spring to mind. You may get a better price on an equally great product from a lesser-known company. Do some research for reviews, but remember that those are just opinions. Always decide for yourself.
Go for a test drive!
The only true way to know which mattress to choose is to test drive them. Don't be shy to hop up on the mattresses in the store and get comfortable! The salespeople are used to this, and they will very likely leave you alone to test drive the mattress in peace. If you're buying online, you obviously can't give a mattress a test drive ahead of time. In this case, it's important to be very well acquainted with the company's warranty and return policy, to ensure you have recourse if the mattress you choose isn't what you bargained for. That way, if you don't like the mattress once you've tried it out, you won't have a hassle in returning it.
Buying a new mattress can be a challenge. With so much choice out there, it can be a true task to try to figure out which ones you like, which you don't, etc. Not to mention which options are within your budget. But if you follow these guidelines, you should be able to find the mattress of your (sweet) dreams.