Nautical Tree Skirt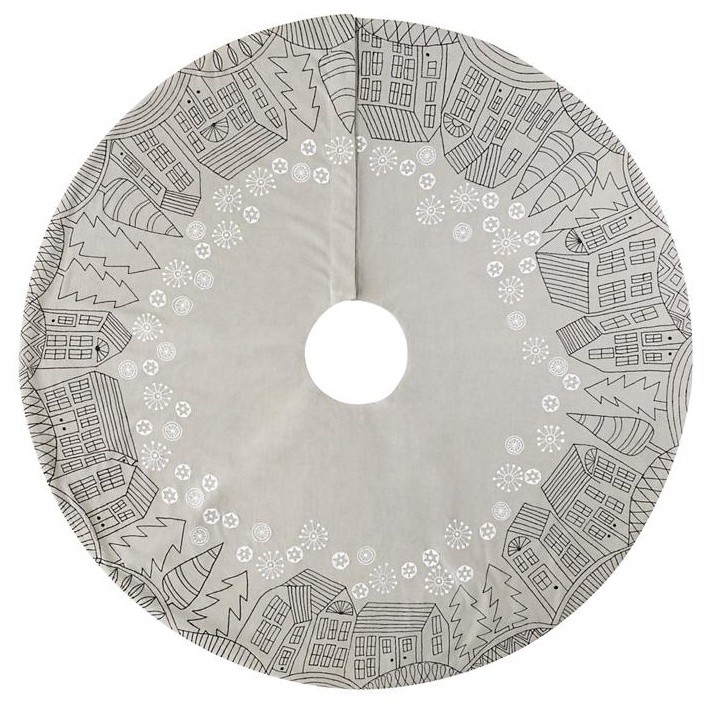 Another piece that will add an outstanding coastal touch among the other items of your Christmas decor.
Tree Skirt With Sequins, Purple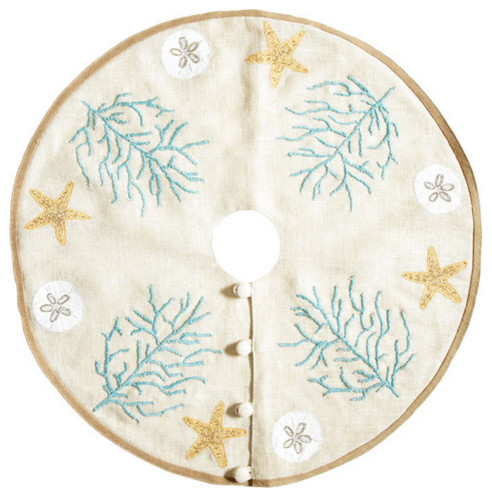 Girls love purple! And this examples simply displays the most elegant nuances of purple that are able to add some sparkle and "diva" to your home interior.
Contemporary Holiday Decorations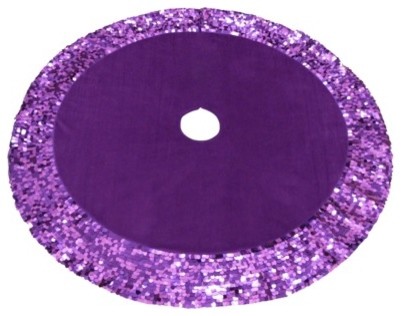 Have a look at this impressive skirt! A bevy of flowers somehow create this charming and sweet accent that reminds of winter – snowflakes falling down and piling on a natural blanket made of snow. Ahh…. Winter…
Sudha Pennathur Embroidered NYC Skyline Velvet Tree Skirt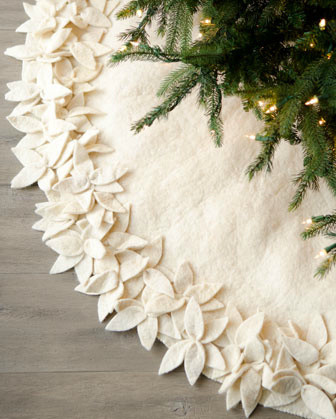 Another authentic skirt to take your breath away! Actually, this time it's not Bethlehem but New York city with its impressive skyline. If you are a dynamic and urban type of person maybe this piece is just right for you – it will reflect the atmosphere of a city that never sleeps.
Frosted Tree Skirt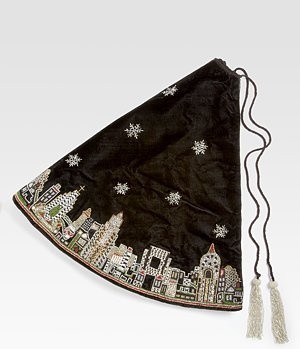 Let it snow, Let it snow, Let it snow … Such kind of embroideries are simply gorgeous. If you like them to be part of your decor, go find one of those lovely pieces.
Quilted Tree Skirt
If you have a child that loves trains, this piece will be its next favorite thing. Actually, do you remember the lovely "Thomas the Tank Engine" cartoon? Well, this is a great substitute for kids!
Holiday Red Coral Christmas Tree Skirt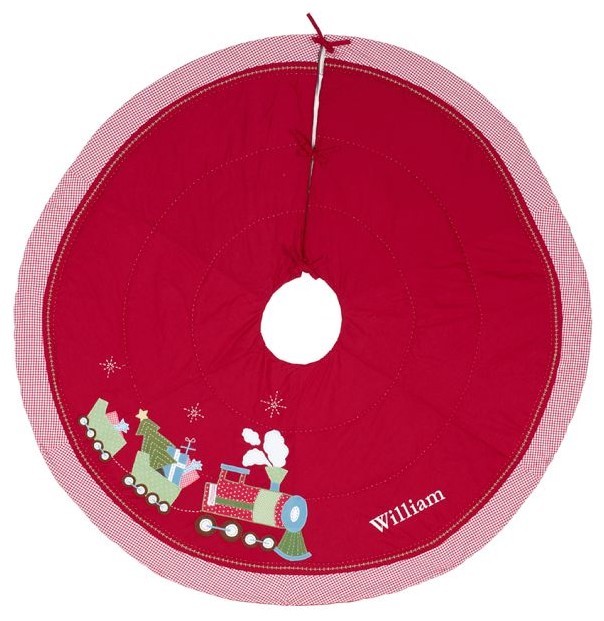 It was time to display some chic items that, I believe, girls will love! The charming red and grey coral background make it an unique piece that only waits to be installed at its proper place. Shell button closures complete the sweet and elegant look.
Snowy Shag Tree Skirt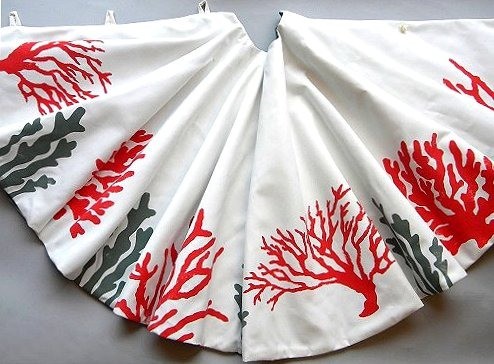 The luxurious decorations have a new upper limit set by this particular example. It may look like a fur coat, but it's not! Have this skirt at your home and your tree will look like resting on a blanket of snow.