Christmas is approaching and now it's just around the corner. You simply can't finish your holiday interior without the essential decorations that make our homes look unique. Today, I am going to pay special attention to the perfect Christmas tree skirt – what it should look like, where to place it and how it actually should be used. You will find some really inspiring classic, vintage, rustic and many other types of items that will make your home sophisticated. Now, let's have a look at them.
Felt Mistletoe Tree Skirt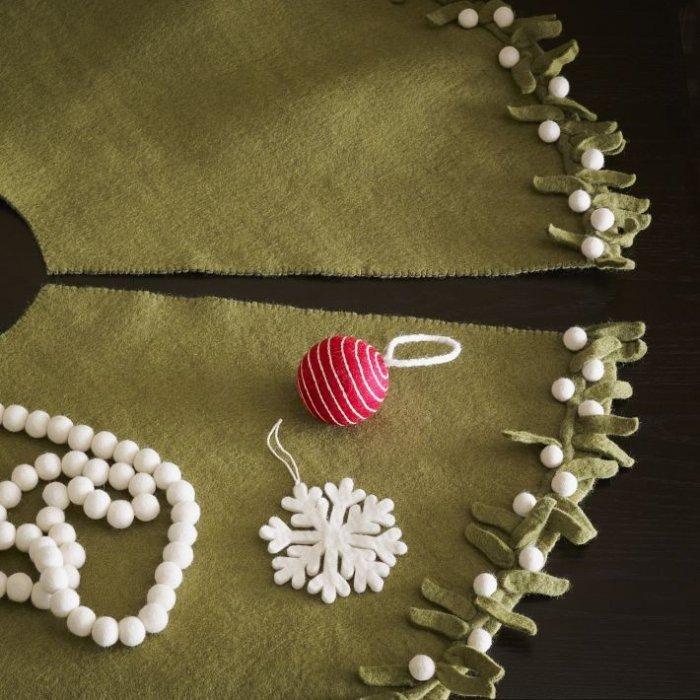 This piece is a true treasure since it is handmade in the holy highlands of Nepal, where people and nature unite their spirits in a sacred union. The beautiful Christmas tree skirt has a sweet little fringe trim which highlights the tiny attractive accent in your holiday decor.
Ruffled Red Burlap Tree Skirt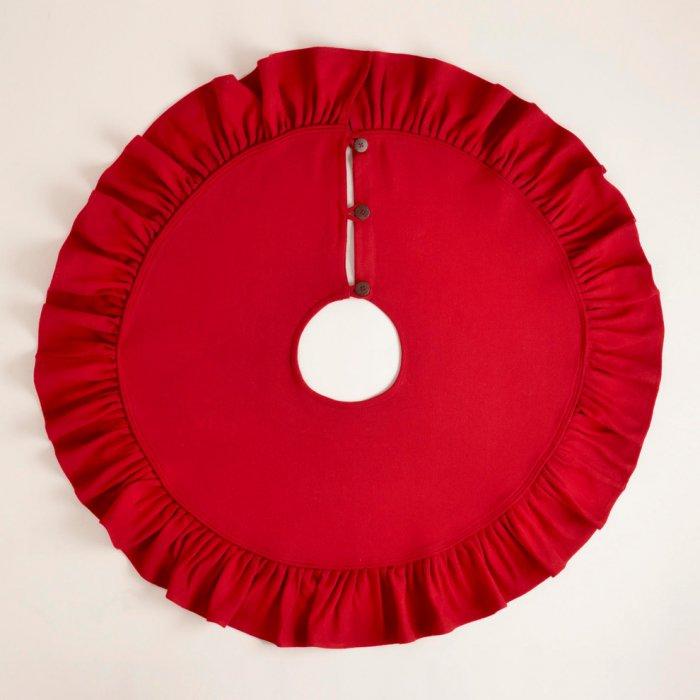 This red piece of decoration simply look gorgeous! It's ruffled nature makes us look at it with utter astonishment.
Christmas Tree Skirt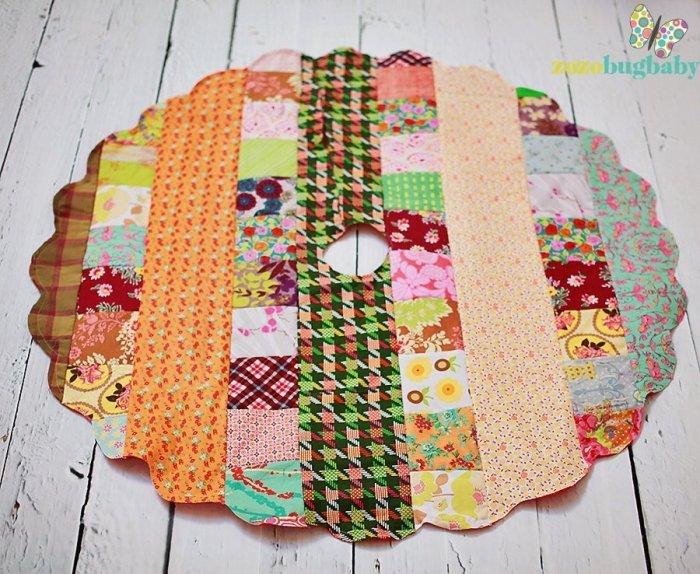 Vintage classics have always been inspiring people around the globe to bring interesting accents in their homes. Each of the pieces shown here are unique and probably are made from grandma's quilts.
Burlap/Scrim Tree Skirt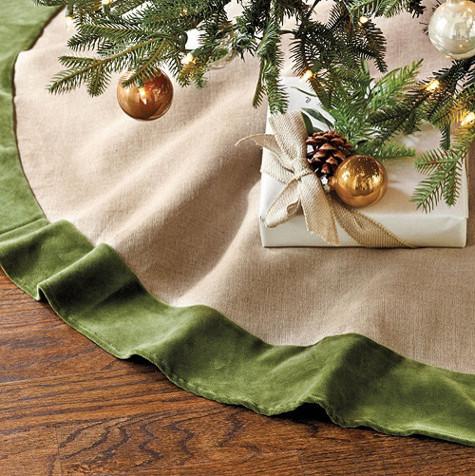 Handmade skirts are very awesome! This beautifully homemade burlap tree skirt has scrim edges that actually add a note of roughness in the holiday decorations. Additionally, you will achieve unique rustic elegance at your tree area.