Selling a home might seem like a hassle. You have to deal with all the staging and figuring out what you should do to in order to create a home that is going to appeal to everyone's taste and sell more quickly. There are, however, a couple of home styling tips that many interior designers use to create a space that is both comfortable and chic. Here are six great ways to turn your property into a cozy oasis in order to sell it faster.
Declutter your surfaces
First things first – start off with a blank canvas. You need to throw away everything that will remind the clients that the house was once lived in. That means you'll have to get rid of toiletries, toilet paper, sponges, and cleaning products. Make it look like no one lived there. After decluttering comes the deep-cleaning – scrub your floors and get rid of all the stains from your walls, floors, and rugs. If there are some old doormats or carpets that are way past their prime – toss them. You want your home to look new and fresh.
Start with a simple and neutral base
After you've decluttered and cleaned everything, now it's time for the next step. See if there are any rooms in your home that need to be repainted, although we'd recommend repainting all the walls if they haven't been painted in a while. When it comes to deciding about the colors, it's best to stick with a neutral palette. Using colors like white, beige, and gray will make your home appear clean and sophisticated and add a dose of calmness to your living space. They're also good choices for creating a simple, neutral base that will go well with any furniture that's introduced later on.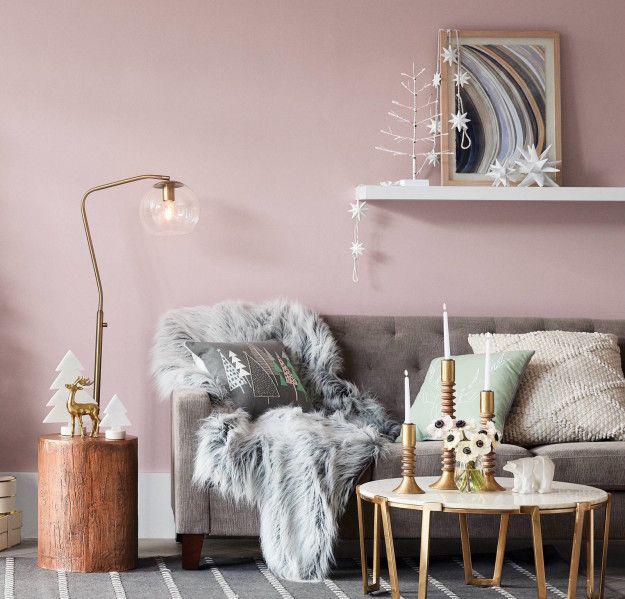 Invest in quality furniture
Comfort is of crucial importance when purchasing furniture, so look for sofas and armchairs that look comfortable and chic. Another important factor you need to consider is the quality of the items you're buying. Investing in high-quality lounges will pay you off in the long run – other than being very comfortable and practical, purchasing quality furniture means it will last you longer and you won't have to replace them any time soon. Same goes for investing in king beds, dining room chairs, and home office furniture. Comfortable and durable furniture will look inviting to your clients and is sure to make an impression.
Use a bold statement piece
One thing that can make your home unique and outshine the competition is introducing a bold statement piece. It's something that often gets overlooked but can really make a difference and outweigh what other homes on the market have to offer. A dose of unexpected is what will get them talking so be brave and add some character to your home. Opt for an exquisite work of art in bigger dimensions or an elegant sculpture. If you're averse to taking risks, an eccentric vase or artsy bowl mixed with classic elements will have almost the same effect.
Introduce warm lighting
Using different sources of light, both artificial and natural, is highly advisable if you're looking to create a home that looks warm and welcoming. Look for soft, warm, and flattering lighting fixtures that will give your rooms a healthy glow. Also, make sure there's enough natural light coming from outside in order to make the room feel fresh and airy, thus creating a balanced look.

Mix materials and add texture
Adding a bunch of different materials into your living space and mixing them wisely will surely make your room stand out and be more visually pleasing. Feel free to pair a wooden coffee table, a concrete vase, and a cozy faux sheepskin to add some interest to your room. Another thing that can help you in designing your living space is adding textures. What textures actually do is they appeal to the eye and add visual weight to your space. If you're using more of a neutral color scheme, it is highly recommended to throw in a variety of textures to avoid having a room that looks bland. Throw a warm knitted blanket over your bed and add several fluffy throw pillows to make the bedroom feel cozy and inviting.
There are many tricks that are often used by interior designers to enhance the beauty of the space and make it appear warm and welcoming. By following our tips, you'll be creating a peaceful, comfortable retreat that will impress potential buyers and help your home sell faster.