The modern American's lifestyle has changed more in the past twenty years than the previous fifty.  Today, more Americans are living in large urban areas than rural communities, and the work-life balance line becomes a grayer area by the day.  This new generation is demanding urban living spaces that are smart, dual purposed, and have large shared community spaces.
Smart Spaces
Form and function are equally as important today as design and aesthetics.  Today's urban dweller is demanding aesthetically pleasing spaces and contemporary design along with highly functional, smart living spaces.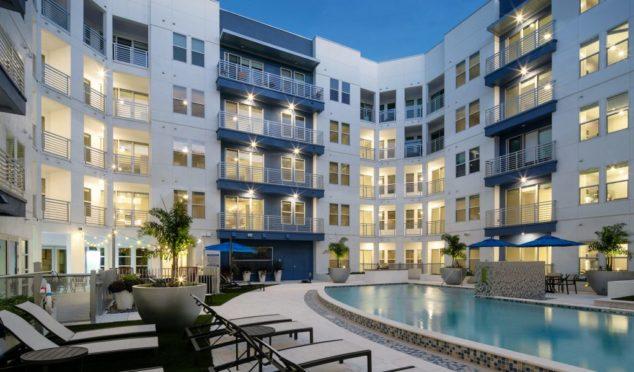 Common features CDG incorporates into today's urban apartments include home automation including smart lighting, appliances, and security, conveniently placed smartphone and tablet charging stations, climate control, full building WiFi coverage, and even integration with grocery delivery services.  CDG takes this a step further by incorporating power into furniture, adding remote entry technology to short term rental spaces, and even thinking about function in things like storage, flooring options, and wall coverings.
These new smart and functional spaces are making living more convenient and taking the hassle and time commitment out of basic everyday tasks.
Dual Purposed Spaces
Work-life balance may be a thing of the past.  The line between home life and work life is becoming more blurred by the day.
CDG has been a pioneer in the shift towards dual purposed living spaces, incorporating a variety of "at work" features into residential buildings.  Incorporating shared work spaces, conference rooms, and open seating areas has become the norm for today's modern apartment building.  These spaces allow residents to work remotely or have a space outside their apartments to catch up on work after hours.
In addition, features like copy rooms, ultra-high speed WiFi, charging ports integrated in tables and furniture, integrated tablet stands, and eye-friendly lighting help residents get more done from the comfort of their own building.
Small Living, Large Community Spaces
Perhaps the most exciting new trend in urban living is a shift towards small living quarters with larger community spaces.  Rather than living in several thousand square foot apartment units, today's urban resident is commonly cutting back on large kitchen, dining, and living spaces in favor of a smaller apartment with larger community spaces.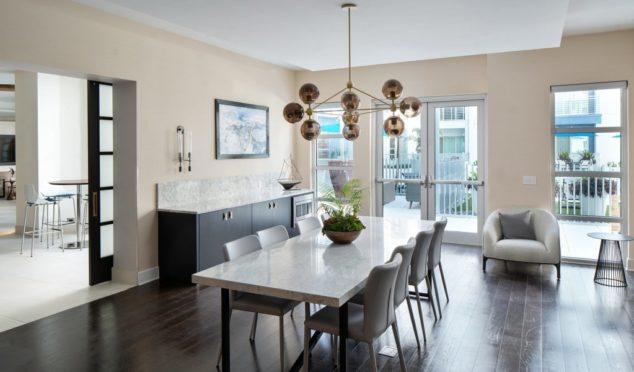 Many new apartment buildings are featuring a variety of community spaces including:
Large living areas with televisions, pool tables, and bars
Outdoor spaces including rooftop decks with ample seating and outdoor kitchens
Open work spaces and shared office spaces right inside the building
Open lounges and hosting areas for spending time with family and friends
As today's urban resident continues to evolve, CDG continues to innovate and find ways to make life easier, smarter, and more functional.  These trends are just the start of the new urban living revolution, and CDG continues to lead the charge with innovative, functional, and stylistic designs.