HVAC equipment is expensive, and when you go out to get it repaired you want professionals who can do their job properly and safely. Ideally, you should have a contractor shortlisted who can come and inspect your HVAC system at least twice a year.
In the case that something does happen to the appliance, he or she will be able to trace the problem and handle the situation. However, if you are looking for a contractor for the first time, here is how you can find the right one.
Your Equipment
HVAC systems come in a lot of varieties, forms and sizes. Not all HVAC contractors cover every kind of equipment. If you have a commercial setup, for example, you will want someone who specializes in that kind of machinery, rather than someone who works with residential systems. Understand the type of HVAC system you have, and find someone who specializes in that particular kind.
Take a picture of your HVAC system and show that to the service provider so that they know exactly what you are dealing with. If you can write down the specs and share that with them that will also be helpful.
Check For Licensing
Once you have talked to a service provider and they have confirmed that they can help you out, then the next step is to make sure they have the right qualifications and are actually capable of carrying out the repairs.
Ideally, you are looking for someone who has local certificates and licenses, and if they have a license with NATE, that's even better. A certified professional will be able to give you HVAC maintenance advice and will be the right option to hire if you need services. Even if they charge more than their competitors, at least you will have the confidence that they know what they are doing. Paying a premium price for this service will be worth it since you'd be getting a very valuable appliance repaired.
Referrals
If you bought your HVAC system because a friend had a similar one, then consider asking that friend for a repair professional too. A lot of people in your personal and professional network will have similar systems and they might know a good professional you can get in touch with.
Just shoot a quick message to all your friends or even make a social media post and you should be able to find a good technician. If you know a friend or relative who has recently had HVAC-related issues, get in touch with them directly and ask for assistance.
Special Offers
Since it is peak HVAC season, a lot of service professionals will have offers and promotions going on. If you want to save a bit of cash, then look out for these offers. You can find them online or through physical marketing and access their services at a discount. Just make sure you discuss your issue and confirm that they can cover the repair at the price that they are advertising.
Sometimes you will book the service at a certain price but later the contractor will make a much bigger bill because the problems that your HVAC had wasn't covered in the advertised price. If this is the case, it's better to know about it beforehand.
Online Ratings
If you are looking online, then also be sure to have a look at their ratings and online reviews. A lot of stores will have their own website, while others will be relying on Google to give them ratings. In either case, the feedback you see online is from real people and is reflective of the experience that they have had with a certain service provider. If you see a company with low ratings, then it's better to look elsewhere. You are not only looking for the right price, but also quality service, and reviewing online ratings will help you make the right choice.
Get Quotes
A lot of HVAC technicians will not have prices for complicated jobs listed on their websites. Rather, they will have a form through which you can request a free quote. You can reach out to a few different technicians and get quotes from all of them. Then, when you have ascertained the cost of the job, you can decide who you want to work with.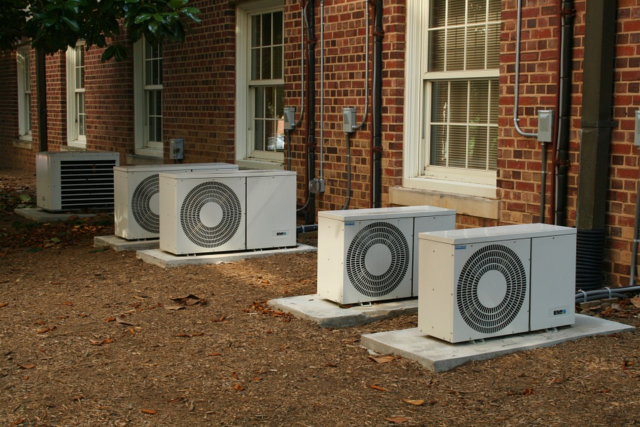 When the HVAC breaks down, everyone is in a hurry to get it fixed. Especially when it is the middle of summer, you don't want to spend a day without sufficient cooling at home. However, you shouldn't rush this decision, because a bad job on the HVAC could lead you to more problems and greater expenses. This is also why you shouldn't base a decision solely on price. Look to hire a good professional and don't be afraid to pay a bit more for great quality service.