Decorate a Garden
When you want to make something different for your garden and change its appearance you can bet on several types of furniture or decorations like mid century modern furniture, contemporary decorative objects, ancient artifacts, stylish futuristic elements, etc. The following examples will try to introduce you into the art of transforming your outdoor space into a more pleasant one.
This fantastic rolling cars is the best piece of furniture for your patio! It can fit in everywhere and its authentic look can fulfill the good atmosphere in your garden. Antique looking wheels make the cart look more authentic that you have imagined!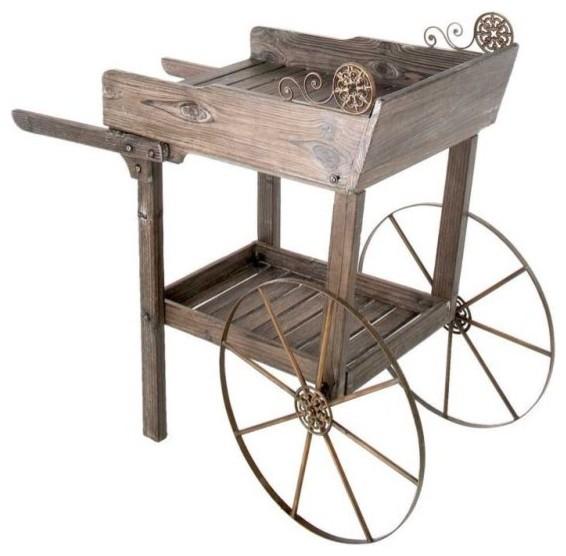 Now, take a look at this gorgeous home garden decorative element. The wooden cart doesn't actually function but its power is hidden in its ability to impress.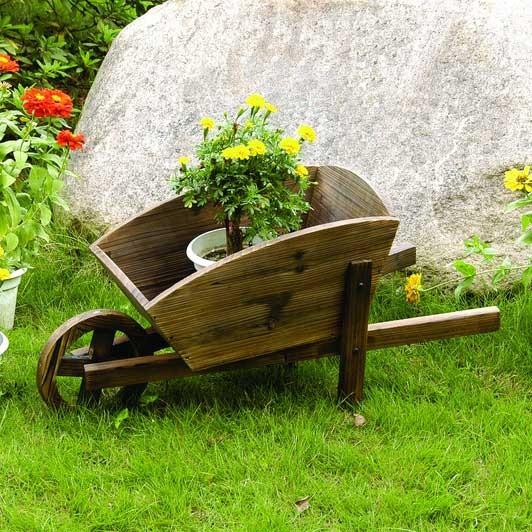 When you need to place something really authentic in your garden, we recommend using such kind of hose reel. It is made of aluminum and its solid work can assure that it will last and function for centuries.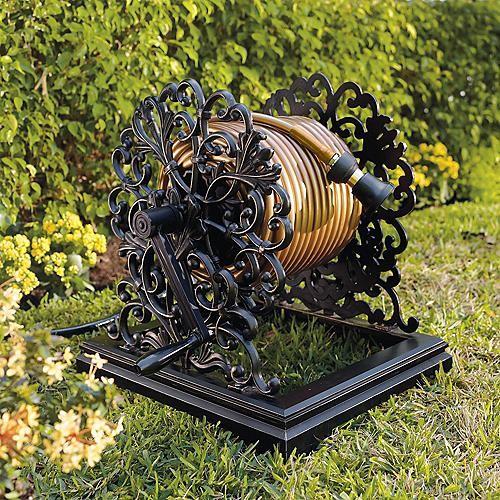 Beautifully engraved wooden sphere can bring some African style into the outdoor place. This particular decorative element shows a scene of an ancient tribe dancing around a fire under monotonous drum rhythm.
If you need a French accent into your garden, pay attention to this typical vintage garden cart. Do you feel the Provence?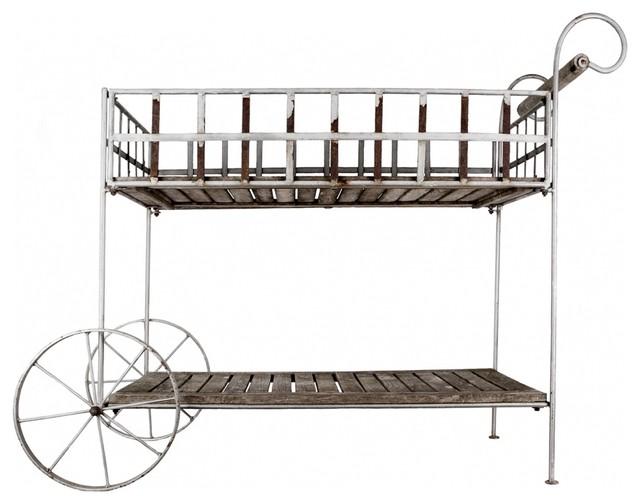 Place the pumpkins into the wagon, sir! This is one beautiful American style wooden wagon that c an hold your favorite fruits or gardening stuff. A must have decorative piece of furniture.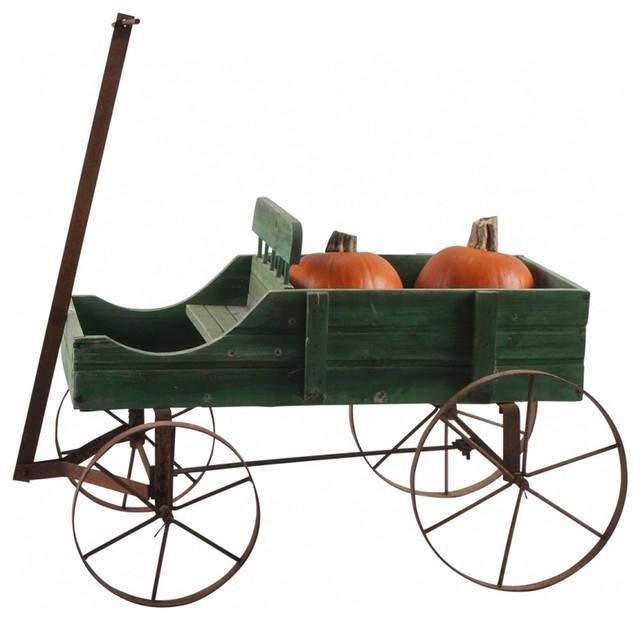 You simply must have the following garden attribute. Use this ceramic oval shaped vessel to hide your garden hose. Put it on the most suitable place in your outdoor space and enjoy your guests loving it!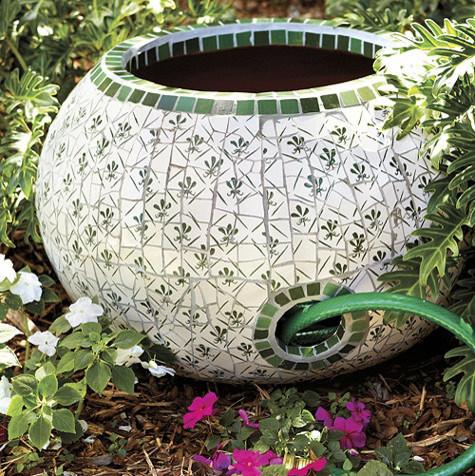 Another inspiring garden holder. You can place … everything. It is more handy than the others, because it has to be placed on a table or something else. It is not directly put on the ground as it will be hard to pick up anything from it, because of its height.
Little garden fairy, please, let the water flow!
You have to say this magical words every time you go to the sink and want some water. We are just kidding. This is another fantastic decorative element that you can use to make your garden a more pleasant place.