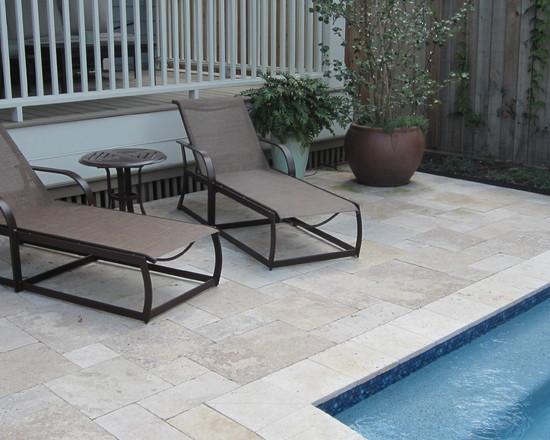 The small space in the backyard don't have to be an obstacle for you if you want to put a big swimming pool.
The greenery is not intensively places so that provides additional empty volume that can be used. Natural clay color is combined with colorful pottery. The setting is arranged in order to make you enjoy the scenery and feel calm and relaxed, creating a sustainable garden environment at the same time.
The flower pots have their own special place around the swimming pool. It is a great way if you want to bring some interesting decorations.
As for the curios neighbors – a great decision to cope with their eyes is placing a hedge of podocarpus that will grow tall enough and block any kind of curiosity.