Just let start to think about one ultra-sophisticated design, our first thought is about posh, plenty of glass, lacquered surfaces, varnished stones and clean smooth lines. But we never start to imagine about greeneries. Today we will represent an exception of this popular idea and we will escape from this purely man-made atmosphere. Crafted with novel charm by Estudio Egue y Seta, this fascinating home in Barcelona, Spain, will give you a completely new approach in the modernistic design. This loft is the perfect blend of natural goodness and ample ventilation.
Flower pot made of wooden material
As we already know the perfect backdrop for the greenery and shrubs are warm materials and oak wood. We are not surprise that the designers had chosen exactly them. Another great idea is that they had used a lot of glass, because of the feeling that the room flows into the next. In addition thus is added continuity of light and space. The designers have succeeded to create one pleasant and serene atmosphere, with added softness of comfy couches and pillows. They have managed to achieve it although the entire loft has an industrial style with metallic pipes, exposed brick walls, and stylish pendants in copper hues.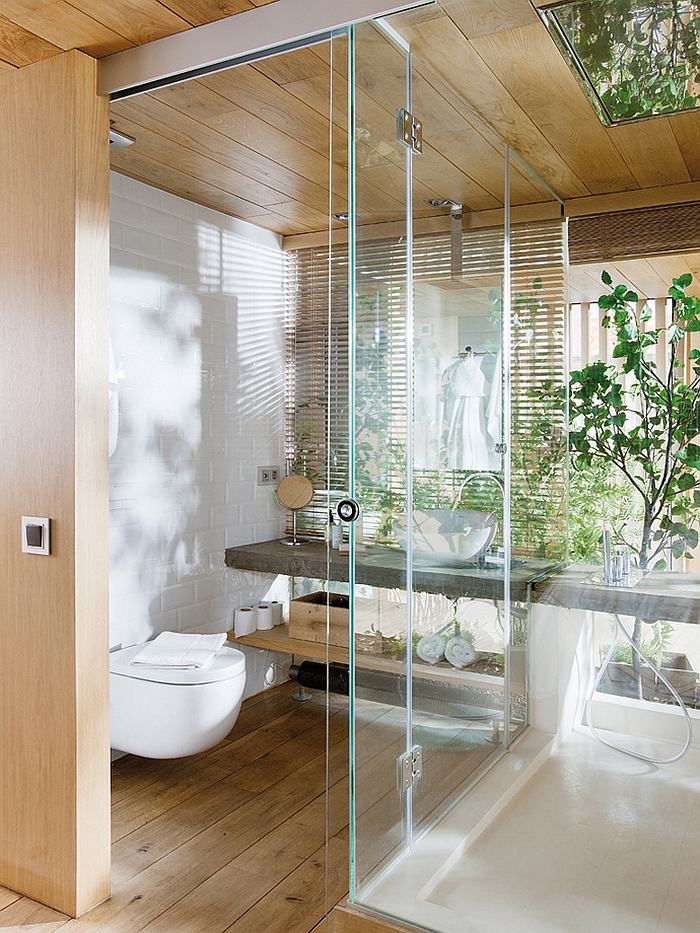 Industrial bathroom with modern design
You will not believe that this newly transformed home was before a toy store. The experts have managed to create a design with cool sunken living room, lavish dining area, industrial style kitchen and lovely walkways clad in wood. This unique Spanish home is perfectly completed by a minimal bedroom, closet, glass shower in the modern bathroom and marvelous indoor garden.
Industrial bedroom with colorful decorations
Modern loft with outdoor hallway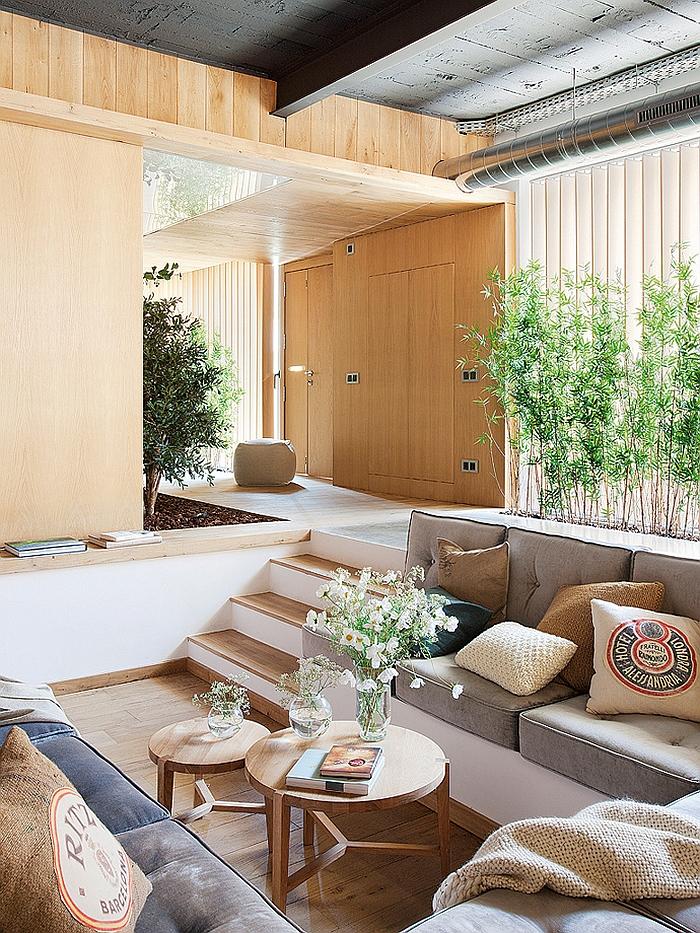 Industrial loft with living room
Industrial loft storage place
Industrial loft living room
Industrial kitchen with bar stools
Industrial dining room and modern furniture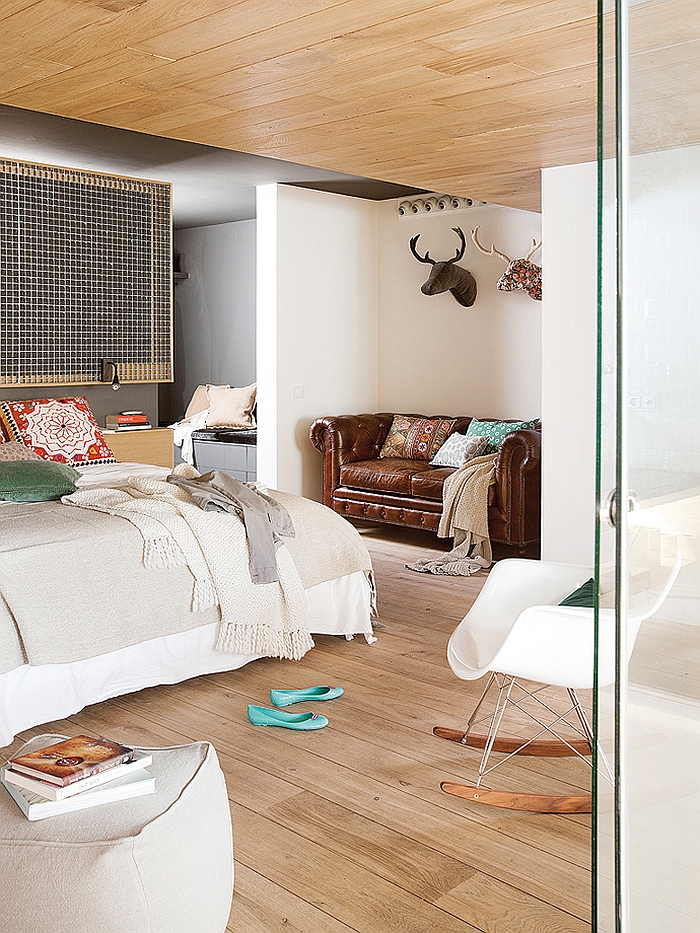 Industrial bedroom with modern sofa
Industrial bedroom with inner garden
And now, have a look at this amazing loft which isn't located in Barcelona but you will be definitely impressed!