The experience to be part of the Milan International Furniture Fair is one-of-a-kind and especially for those who came for a very first time. Don't worry, today is your day and thanks to us you will be able to enjoy it. The most amazing corner for us was Eurocucina 2014. It occupy a very small part of the grand gala but every participant represent a celebration of kitchen design. There we found the most breathtaking creations we had come across at the Milan Fair. The best of them is the amazing array of stylish "vintage-modern" kitchens made by Pedini that impress every visitor with their warm, cozy and sophisticated design and inviting ambiance.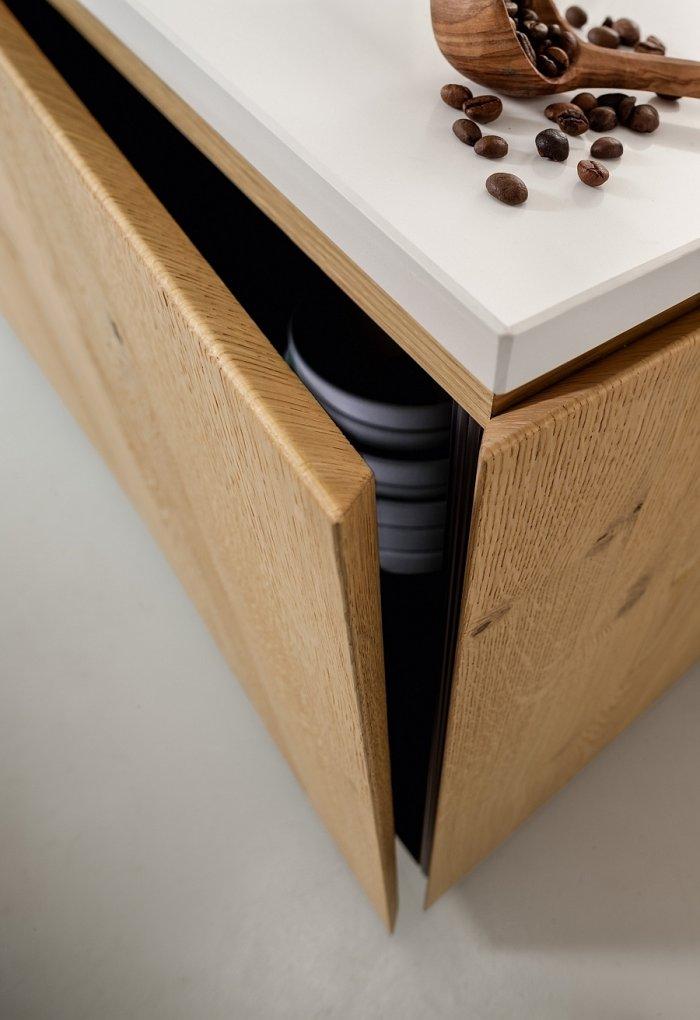 Details from the wooden door
We will start with the Arts & Crafts Series of kitchens that intrigue us with their innovative blend of traditional Italian style and sophisticated minimalism and effortless functionality. The styles used for these kitchens are Urban Chic and Rustic Charm, and although they have their unique aura, they keep line with the handmade and absolutely customizable approach of everyone Pedini kitchens. A simple, exquisite, and sophisticated kitchen is achieved thanks to the walnut and natural oak surfaces coupled with shiny matte finishes.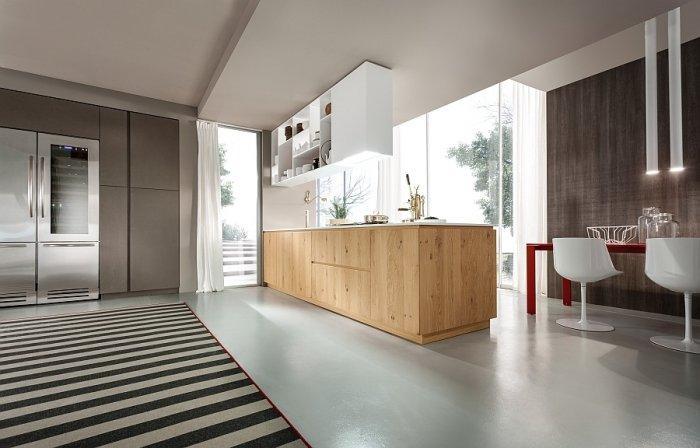 Minimalist kitchen in white with wooden doors
These stunning kitchens look both dynamic and cozy at the same time because of the wall-mounted Canaletto walnut shelves, lovely displays and deft serving areas. Another interesting kitchen model is the Materika unit, which keeps us burned with curiosity with its wide diversity of kitchen islands that differ from the usual all-steel units and look very elegant with its natural knotty oak bases and stylish white quartz worktops.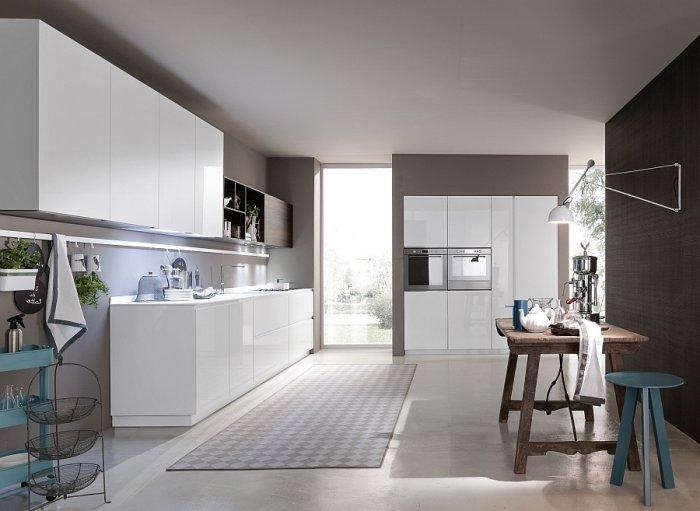 Minimalist kitchen and graphic rug
Minimalist kitchen in white
Modern kitchen with dark walls
Modern kitchen with spacious area
Modern kitchen with rack for flowers
Modern kitchen with open plan
Modern kitchen with light variation
Modern kitchen with cupboard for wine bottles
Modern kitchen details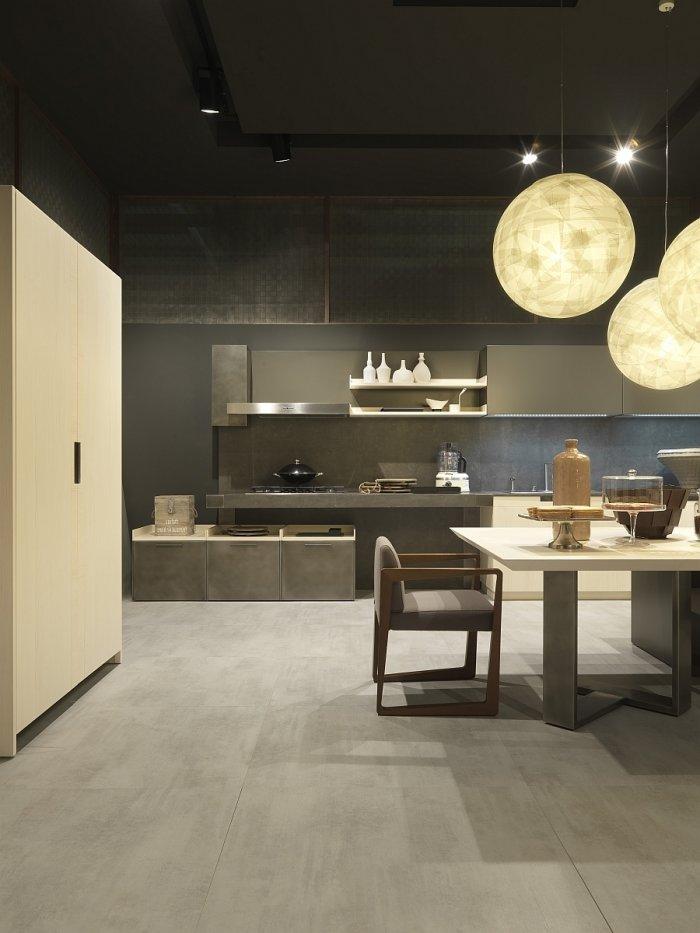 Cooking and dining areas