SANTA FE SPRINGS, Calif. – Jan. 24, 2019 – Tangram Studio, an innovative creator of custom commercial interior environments and workspaces, has announced the appointment of Todd Bynon as Chief of Staff. Bynon previously served as a production manager for Lisi Aerospace, working in the civilian aerospace sector for the last 10 years following active duty service in the U.S. Air Force. 
The position of Chief of Staff has been newly created in response to the ongoing growth and success of Tangram Studio. Bynon will be responsible for managing the design, engineering and operations functions. He will also be directly involved in optimizing the customer experience as well as internal team training and coaching. Additionally, Bynon will work closely with vendors to promote productive partnerships in terms of quality, pricing and delivery expectations.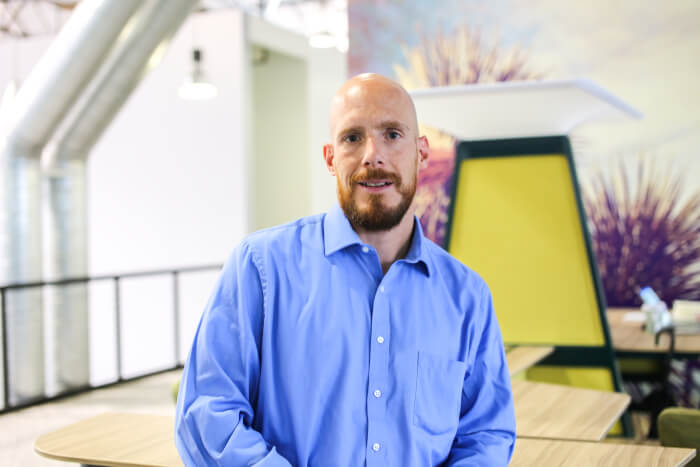 source

Bynon's experience in the aerospace industry brings expertise in project management, various types of manufacturing and business leadership. His stint in the Air Force instilled core values of integrity, putting the team first, striving for excellence and a global viewpoint.
"We are thrilled to have Todd on board and are confident that his unique experience and fresh perspective will play a notable role in Studio's ongoing development," said Tangram Studio President Charlotte Wiederholt.
Tangram Studio works closely with each client to reflect and reinforce a distinctive culture through innovative workspace solutions and a process of collaborative input and planning, conceptualization, prototyping, engineering, fabrication and installation. Tangram Studio also works tightly with other Tangram units as well as architects, contractors and other project team members to achieve seamless integration of all requirements.
For information on Tangram Studio, visit www.tangramstudio.com. To learn more about Tangram's full capabilities, go to www.tangraminteriors.com.