Curtain walls are a recent architectural advancement you should consider for your property. They usually have aluminum frames with infills made of glass, metal, or thin stones. They're installed on the building's exterior using mechanical and chemical bonding or adhesives. They also come in stylish designs and patterns, giving your property an excellent facelift.
Curtain walls offer a slew of benefits to any building. That said, here are some reasons why you should consider installing them on your property:
1. They Have A Longer Lifespan
Wall curtains are durable, thanks to the composition of the features used during installation. However, you need to evaluate the pros and cons of each material.
You'd want to choose a glass curtain wall to ensure the utmost durability. In addition, its versatile designs and patterns make it a hot catch for businesses and homeowners. Other benefits of glass wall curtains include the following:
Low maintenance
Cost efficient because you don't need to paint them
Temperature regulation
Open your rooms and make them look the part
They can resist impact
Durability is a significant concern for every property owner. So, you should consult your architect on the best materials for your wall curtains.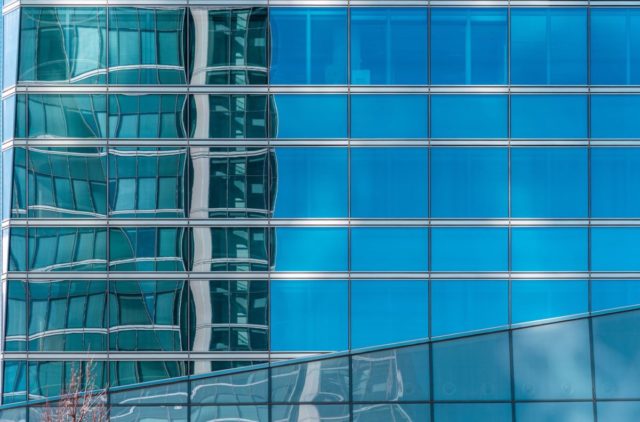 2. They Help Maximize Energy Efficiency
Properly glazed wall curtains are ideal for your property. Based on the installation technique, wall curtains are best for thermal expansion and contraction.
There are two types of wall curtains depending on their construction's installation mode and nature. These are:
Stick curtain wall: The curtain wall features can be assembled on-site, which gives room for adjustments. It's more suitable for low-rise buildings since it's easy to access their high levels. This way, you can easily customize a stick curtain wall's installation to control temperatures.
Unitized curtain wall: With this type of curtain wall system installation, all the features are assembled from the factory. It's ideal for high floors and quick to install. The vertical and horizontal panels are joined using mullions for support. This type of installation also includes structural glazing. It's the use of a strong silicone sealant that keeps it secure.
The mechanism used in installing the wall curtain creates an air-tight fit. It helps regulate the temperatures during extreme weather. Thus, it's ideal for insulation against weather elements. For instance, during winter, hot air is trapped in the building and doesn't escape; hence, you don't have to keep your heating, ventilation, and air conditioning unit running 24/7. Moreover, when it's summertime, energy-efficient glass reflects ultraviolet radiation. The air doesn't get hot and uncomfortable for occupants.
3. Aesthetic Appeal
Curtain walls are associated with a glass-like appearance, giving your building a modern, stylish look. They're suitable for buildings with more than one floor. This way, they create the perfect mirror illusion on your property.
They also come in various designs, making them a modern architectural staple for building exteriors. Hence, curtain walls are an excellent choice if you want an edgy and sleek appearance for your property.
4. They're Waterproof
Curtain walls contain fewer structures compared to window systems. It reduces the rate of weather elements getting through your building. For instance, when there's hail, they can get stuck in your window rail structure, which can drench your walls. During their installation, the curtain walls are reinforced using a moisture-resistant barrier. Thus, a curtain wall can be an excellent way to waterproof your property.
5. They Reduce Building Sway
Although a curtain wall doesn't stabilize the structure, it helps reduce building sway, as the framing disperses kinetic force on your walls. Steel is used to make the frames, which makes it able to relieve some stress on your property structure.
6. They Can Prevent The Spread Of Fire
When constructing a building, you need to install fire-resistant equipment. Wall curtains have been proven to be efficient in controlling the spread of fire. Precisely, glass wall curtains containing sprinkler systems that slow down the fire spread.
In tall buildings, fire is likely to spread vertically, following the air currents. Wall curtains divide the floors and act as a barrier. This way, they can slow down the spread of fire from one floor to the other. In addition, wall curtains have cavity barriers that force the fire to exit the building. Thus, they can be efficient for fire prevention.
Conclusion
Curtain walls are a valuable addition to your property. When making a selection, prioritize factors such as durability and efficiency. Consult your building architect on the best material for your structure and systems. Finally, ensure the curtain walls are installed correctly to avoid unnecessary maintenance that could increase costs.