Finally, December is just around the corner and that means that our favorite winter holidays will unite our families in our cozy homes. Christmas Eve is the most charming night holiday which deserves proper decoration of the place we live in. Of course, there are several types of people – some prefer not to show off with their homes, while others love to place as much details as they can.
Our next article is about Christmas decoration ideas for people, who love only the little details that create the holiday spirit and don't want to transform their place in an unknown space. The following ideas can create a simple and classic Christmas look in your house, apartment, etc.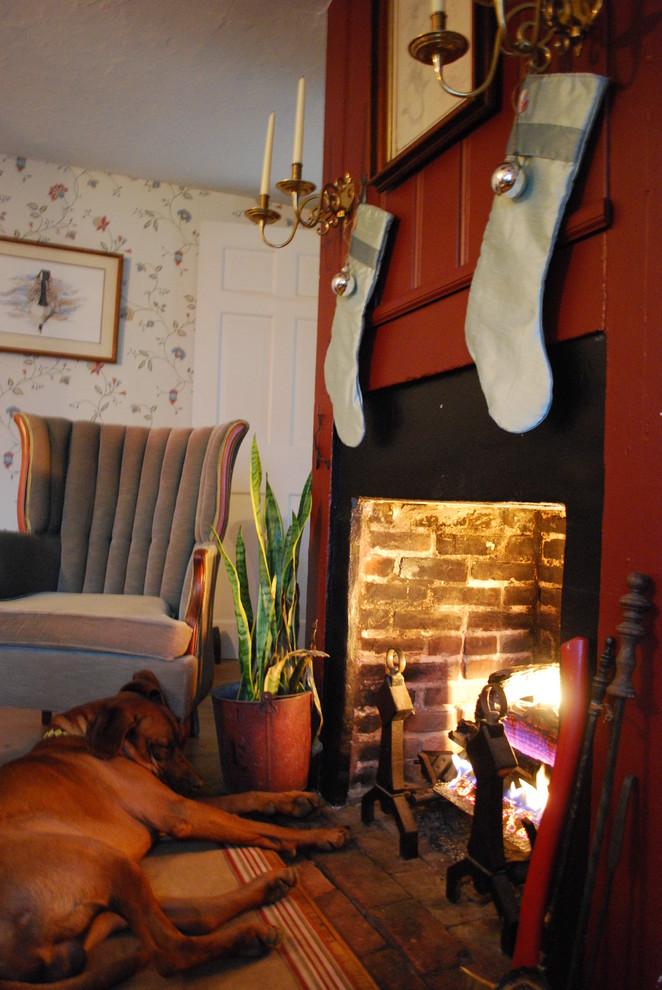 You don't have or don't want a mantle? Instead of a mantle, you can use this creative idea and place silver stockings at the fireplace. Two little shiny silver Christmas balls remind of the holiday and add the desired aesthetic touch in the room. Just have in mind that such kind of balls wont match complex patterns, if you plan to buy such kind of stockings. Well, the Ridgeback from the image wont decorate the room, but it is a perfect companion for the cold winter days.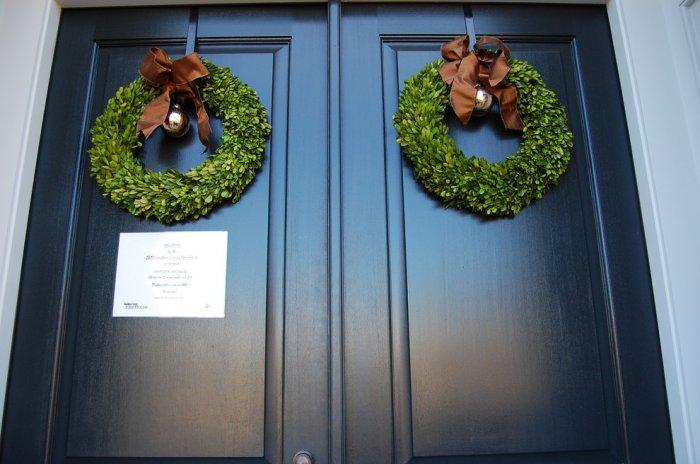 A little Christmas touch at the entry door is not a bad idea at all. You can simply grab the following advice – place two Christmas wreaths at the door and forget about the rest of the Christmas interior decorations. Little shiny silver balls are also welcomed to accompany the greenery.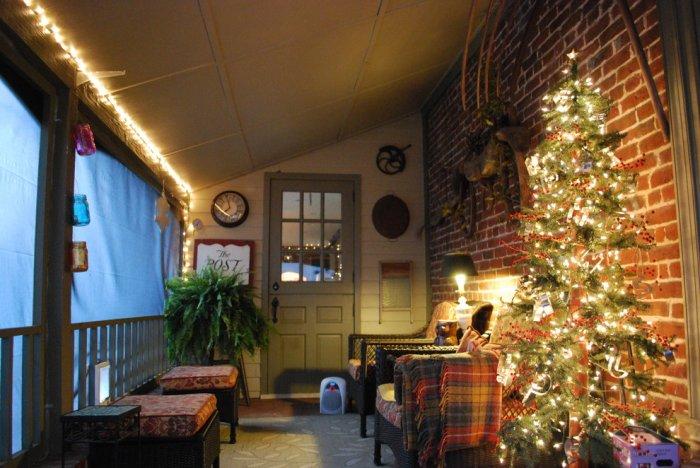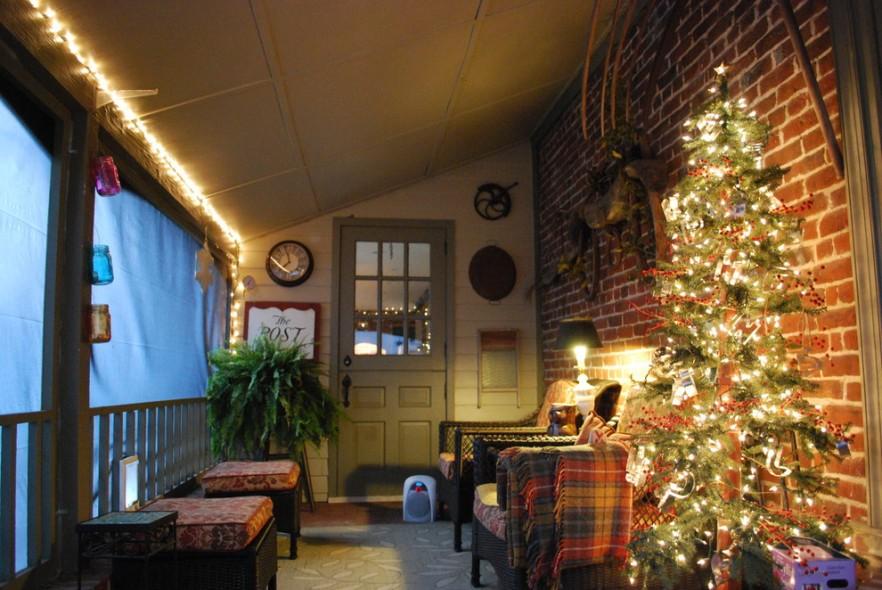 Atnoher great idea is to lighten up the front porch. Place a hanging lights on the wall, but keep them simple. Your home is not a runway.
Since every home has a Christmas tree, you can think of wrapping the lights around the tree and enjoy the surpricing effect on your guests.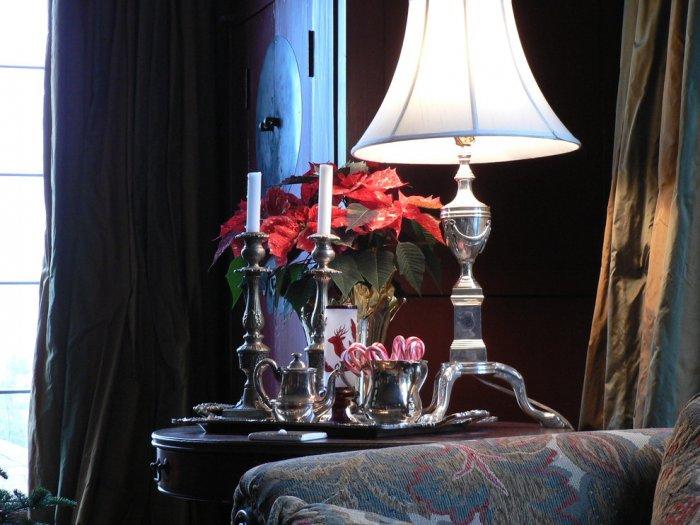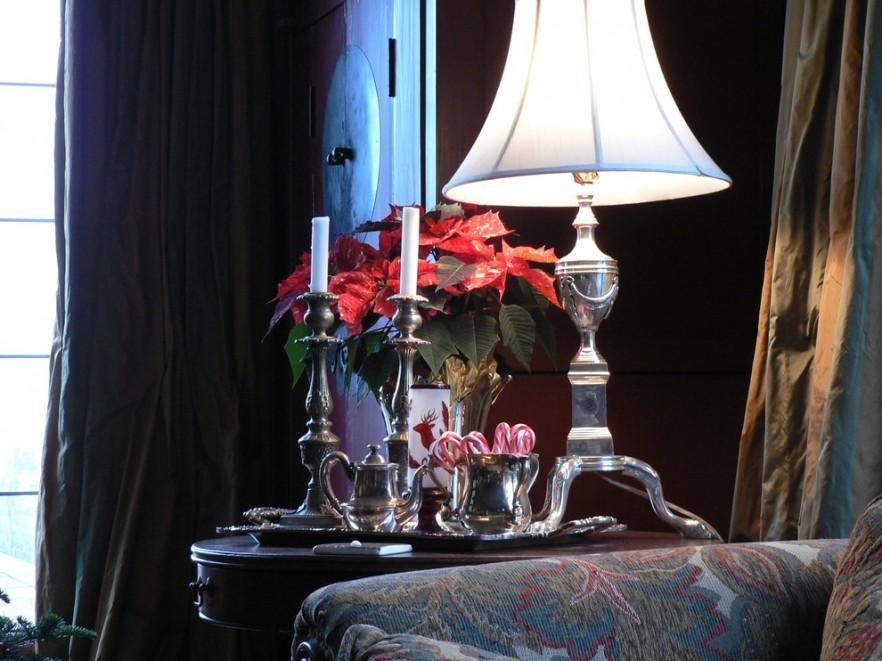 A stylish accent suitable for traditional and classic interiors can be found in this example, where poinsettias match perfectly well with candy canes and vintage silver tea vessels. It somehow has this gothic look, but it is not actually that type of style.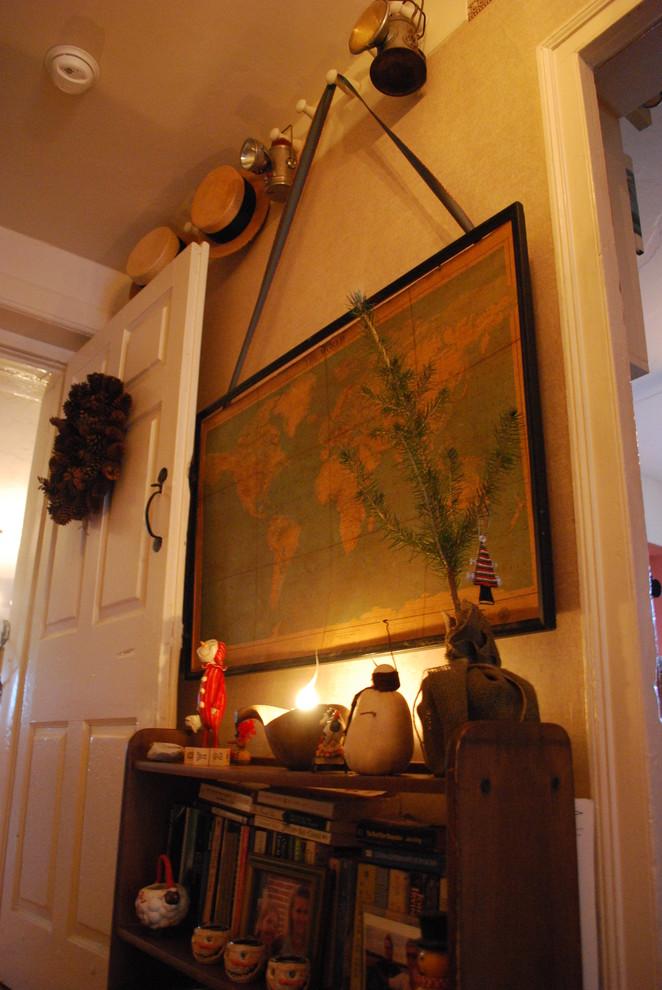 Go to the local flea market and buy some of these little decorative Christmas items that cheer the atmosphere up and welcome the Christmas spirit right into your home. Do you know a better way to stay in touch with the theme of the holiday without screaming for attention with all the shiny garlands, enormous amounts of balls, lights, etc? We bet you don't.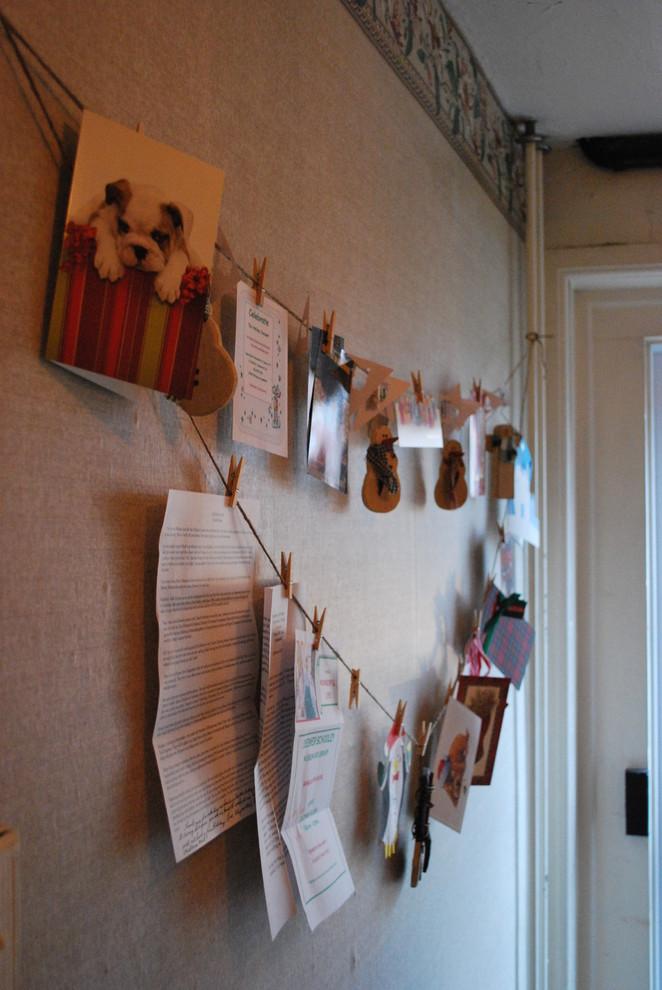 We all know how lovely it is to receive a holiday card with the most wonderful message in it! Imagine that you read the most sincere family letter at Christmas Eve. And what a better way to leave this writing remind you of the most amazing holiday? Place some hanging wires at a random wall and display your presents there – this way, all the family members will be also able to enjoy a moment of shared love.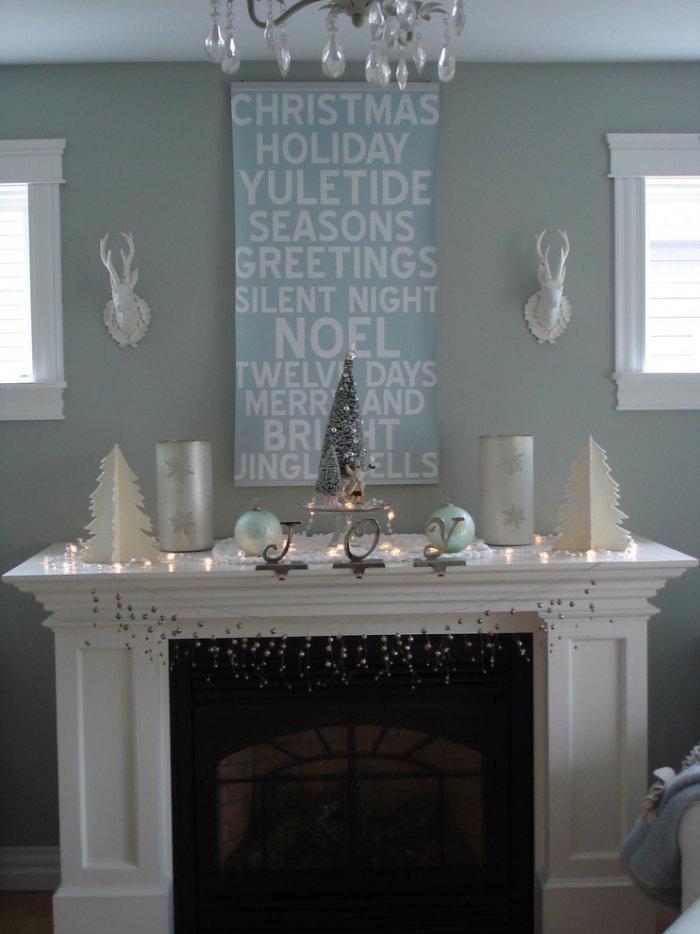 No, Christmas home decorations shouldn't be always in red. This is a gorgeous example of how the pale green nuances can add an unique and stylish holiday accent in your home. You will simply love the natural warmth that appears when being in an environment of the kind.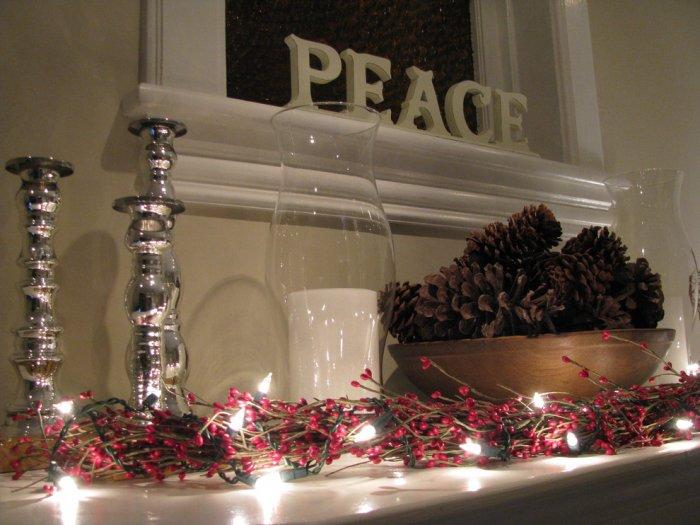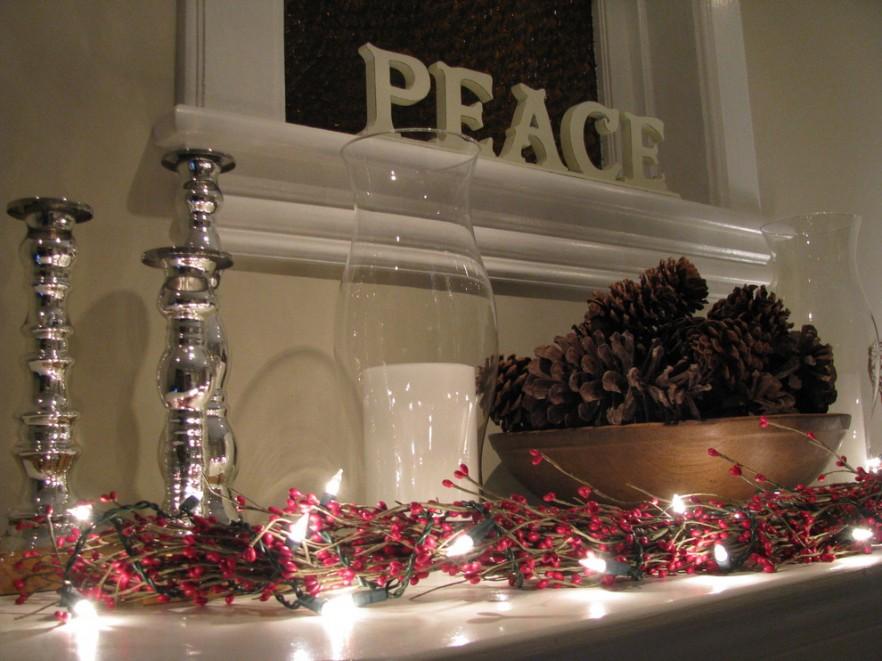 To continue with the natural look of a place, we must outline that red berries are a perfect way to introduce a colorful accent in a neutral home. Our advice is to wrap the berries together with some kind of lighting. This will keep the berries going at random directions and will also preserve them longer.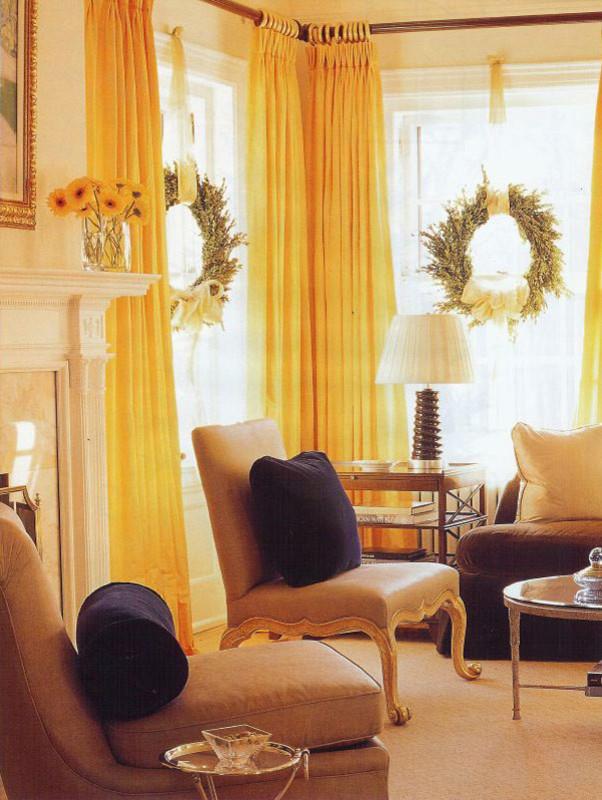 Now, we are getting back to one of the ideas at the very beginning of the article – the wreaths. They can be also used inside as charming windows decorating accents. Look how simple they are and what a stylish and sophisticated atmosphere they create.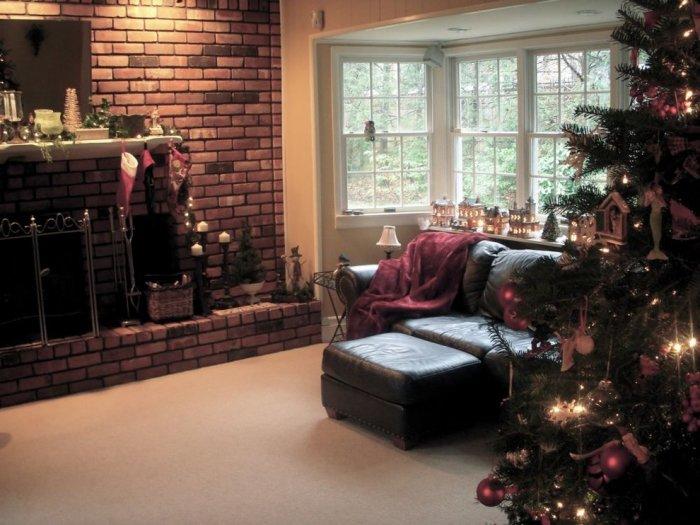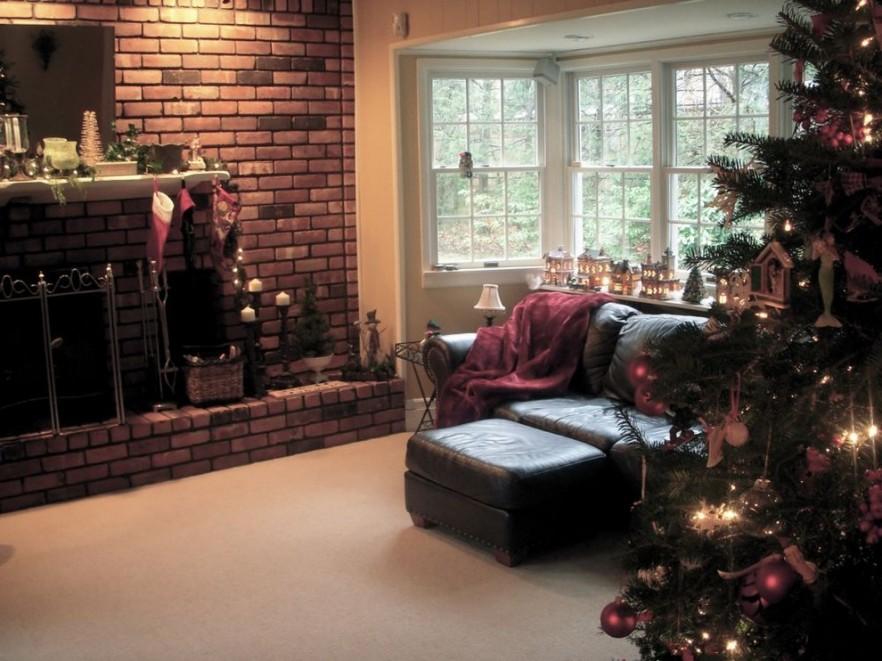 To the homeowners of homes in traditional interior design styles – this simple and elegant setup is just the perfect Christmas decor for you. Have a bunch of stockings and place them at the fireplace. Then you need a small white tree somewhere at the mantle, as well as such kind of village miniature at the window. This will be enough to saturate the air with positive emotions and white Christmas magic.