Coffee shops and cafes are places which I personally love! And this is because of my passion about coffee. There isn't a single morning without going to the shop and buying a charming aroma full of wonderful coffee taste. Recently I have read somewhere that morning coffee is not actually a cup of coffee, its a hug! And so it is!
What is special about all kind of places where one can get the refreshing drink from is that they can have very creative interiors. I like very much to sit in a well designed place, have a chat with a friend of my while drinking our hot beverages. In the collection below you will find some really inspiring places that grabbed my heart when I saw them.
In terms of professional interior design I must say that there are several functional areas separated in a cafe. These are the main entrance, the service area with show case, the clients area with chairs and tables and the toilets. Well, some of the places have also separated corners for kids so I will also include them, too.
The entrance.
Usually you will find it with a big welcoming sign that grabs the visitors heart once he enters the coffee shop. Huge shop windows are essential so all the visitors can enjoy the life passing by the cafe. Some of the places where I have been have amazing views towards the cities, the landscapes, etc, depending on their specific location.
The Windows
Apart from your entrance, your other big focal point for customers as they pass is your windows. Your windows also affect the customers on the inside, so it is always best to think about how they are going to be designed and function for your customers. It is always good to have blinds, this way you can filter the light coming in if it is too bright, whilst keeping a clear view of the inside so customers on the outside can still see in.
The service area.
Here comes the imaginations of designers. This is the place where the clients should be attracted most. Here is where they meet the menu and the members of the personnel. Good impressions are essential and quality drinks are a must. In the images below you will find several types of designs – from modern to rustic, from vintage to futuristic – all of them, simply astonishing!
The clients area.
This should be the personal place where one can get his cup of coffee and enjoy the silence of the atmosphere. Well, actually, there is no need to be a sterile silence, but the atmosphere in general should provide enough privacy and comfort. Quiet music is enough and comfortable furniture is preferred.
The toilets.
Some of the cafes where I have been have very nice politics about the toilets area. I have seen amazing funny jokes hanged on the walls depending on your gender. I haven't sneaked in the girls toilets if you asking me so 🙂 but the ladies that I have been with shared their amazing experience with me. Creative interior solutions are also welcomed here.
The kids' corner.
Having a family is a wonderful thing! Forget about all type of degrading models that appeared in our society (and are only a fashion trend that will disappear somewhere in the future) and remember that it evolved thanks to the family. If it wasn't family we wouldn't be here and nature have proven that heterosexual couples are the strongest fundamental unit in the universe. And that are not my thoughts, its science facts – call it Darwinism. However, tolerance is essential and we must respect all kind of people. And for those who grow kids and want to go an have a cup of coffee without being disturbed by their lovely children, some coffee shops have separated special areas where the little ones can play with hours.
Cafe ceiling design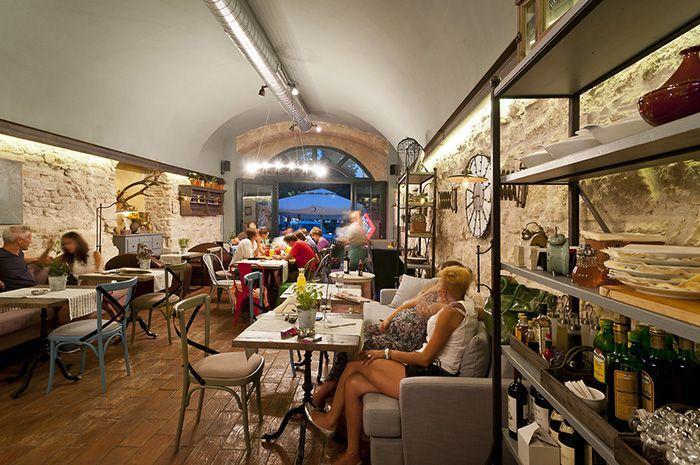 Cafe in Amsterdam of cozy furniture
Cafe interior
Cafe with brick wall
Cafe with funny baloons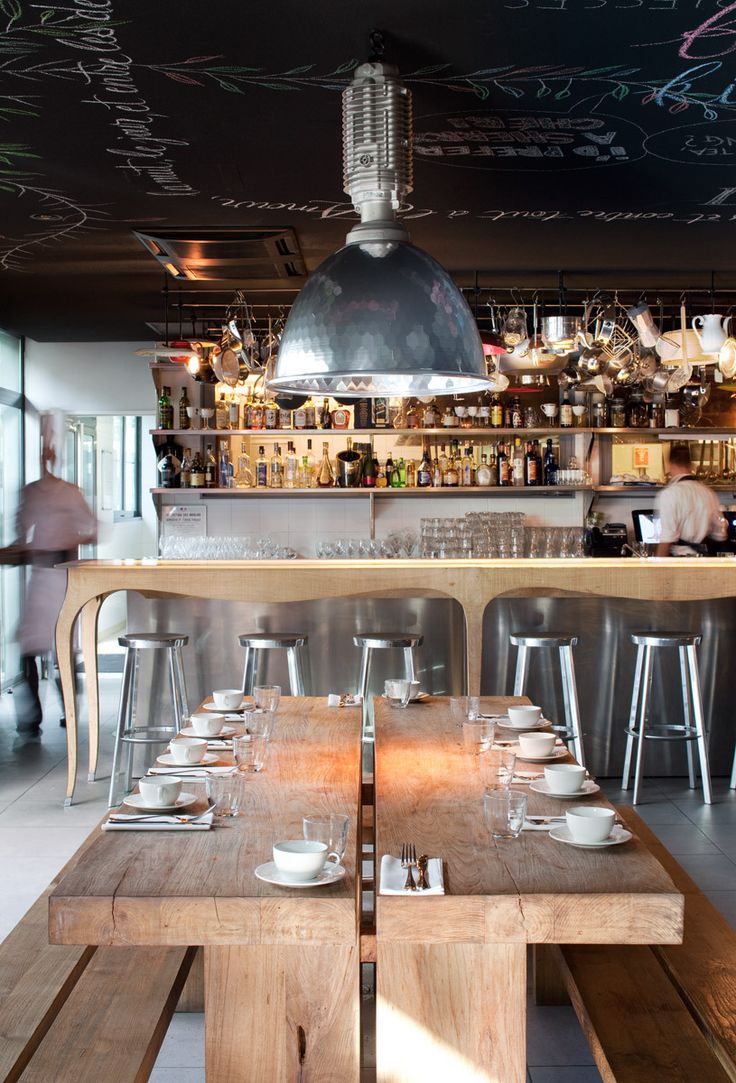 Coffee shop interior wooden table and benches
Coffee shop service area
Colorful cafe interior
Cozy cafe interior
Creative cafe design
Creative cafe interior
Creative coffee shop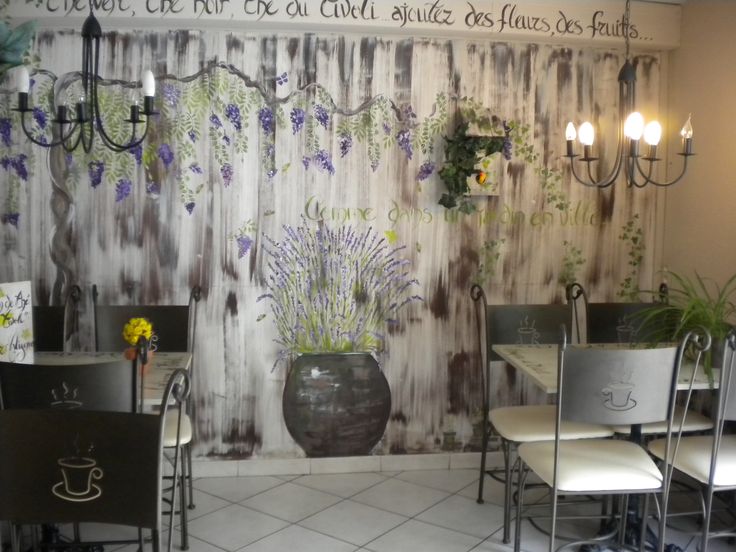 Creative Paris cafe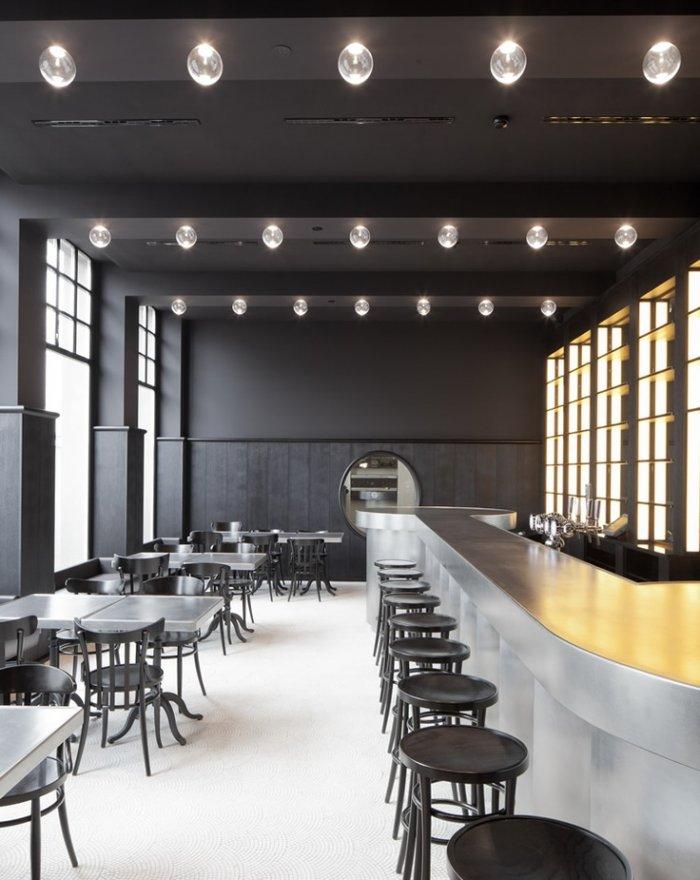 Dark cafe interior
Eclectic cafe design
Eclectic cafe interior
Modern cafe design
Modern cafe in Paris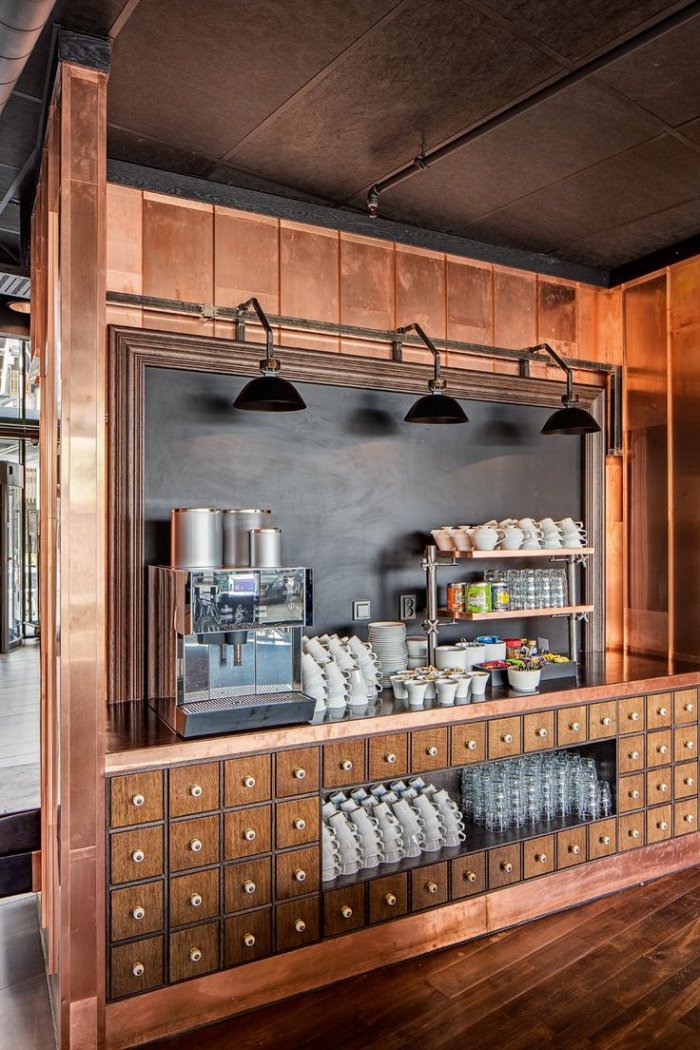 Service area design
Trendy coffee shop interior
Find some more ideas here: