Hello sweet chics and lovely wives! Today we are going to present to you some stunning bedroom closet ideas. Well, if we have to put them in a framework, we should define them as shabby chic ideas with vintage touches.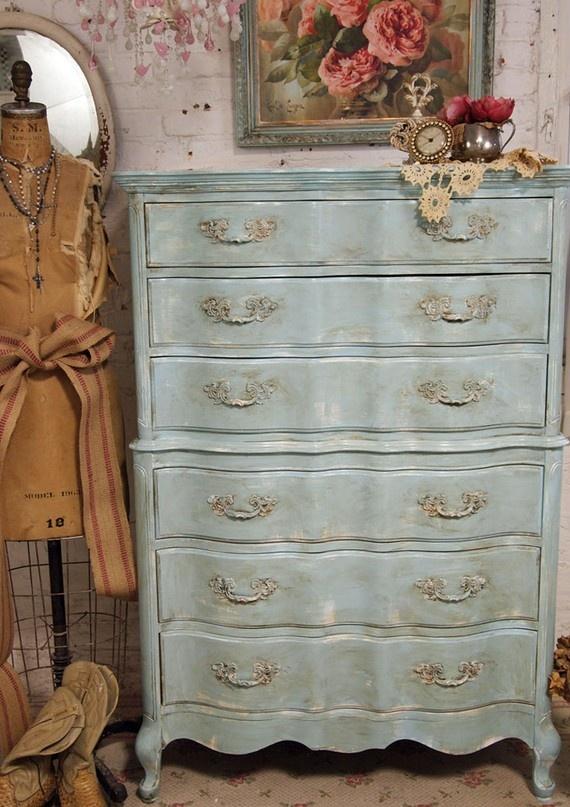 Vintage a shabby chic closer
In fact, shabby chic ideas for bedroom closets are really trendy nowadays. You can find the cozy and authentic atmosphere in those types of storage rooms. One thing is for sure – stepping inside you will feel the charm of shabby chic accents that create an outstanding feminine touch in the interior.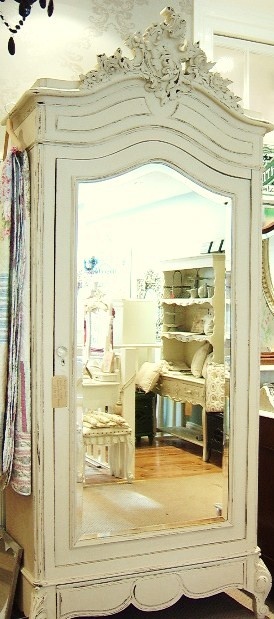 White mirror
Actually, what do you expect to find there? Well, there are several typical elements in a shabby chic closet. For example, these are the vanities, the massive chest of drawers, wooden shelves, cubic walls with plenty of space and all those sweet little chic things that grab your souls and take it to the world of wonders – the dream place where every woman in this world wants to live in.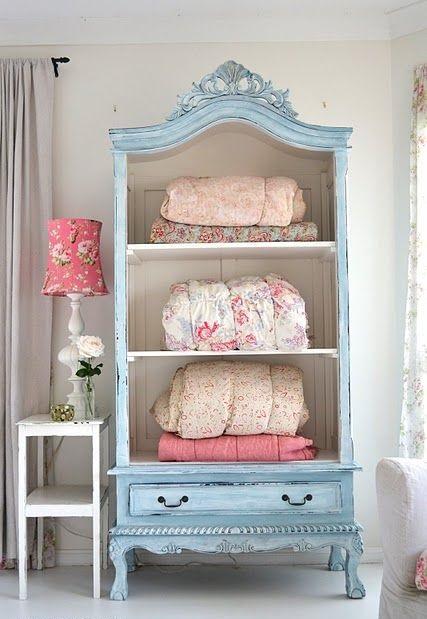 Blue storage chest
So, prepare your seatbelts and get ready to for this exciting journey through the world of shabby chic interior design ideas. Let's go!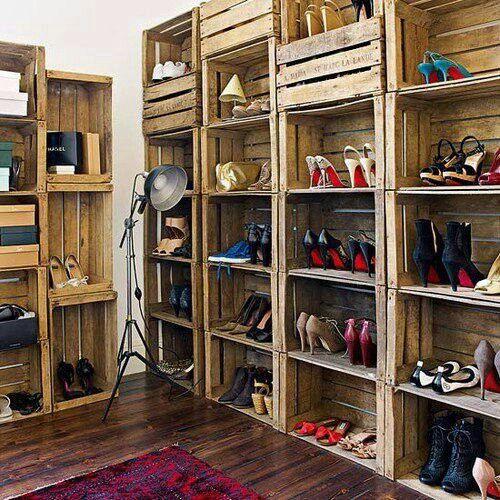 Wooden shelves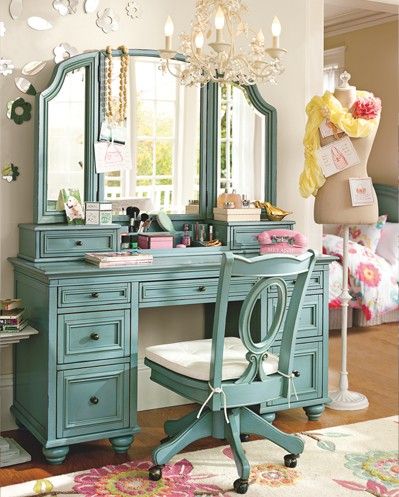 Vintage makeup vanity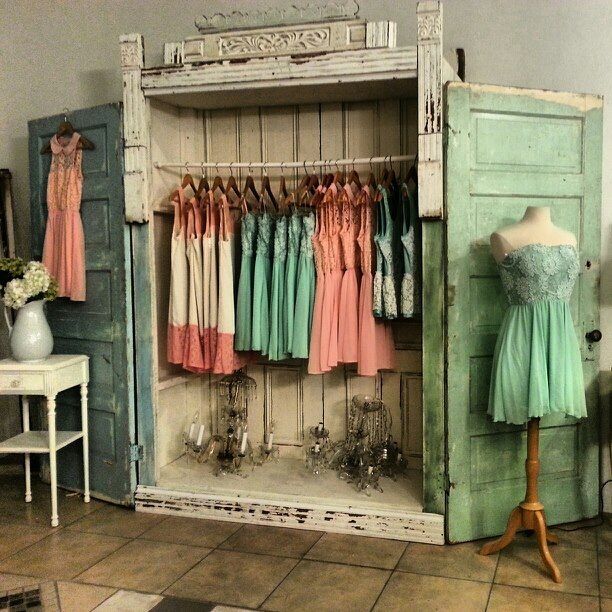 Vintage wardobe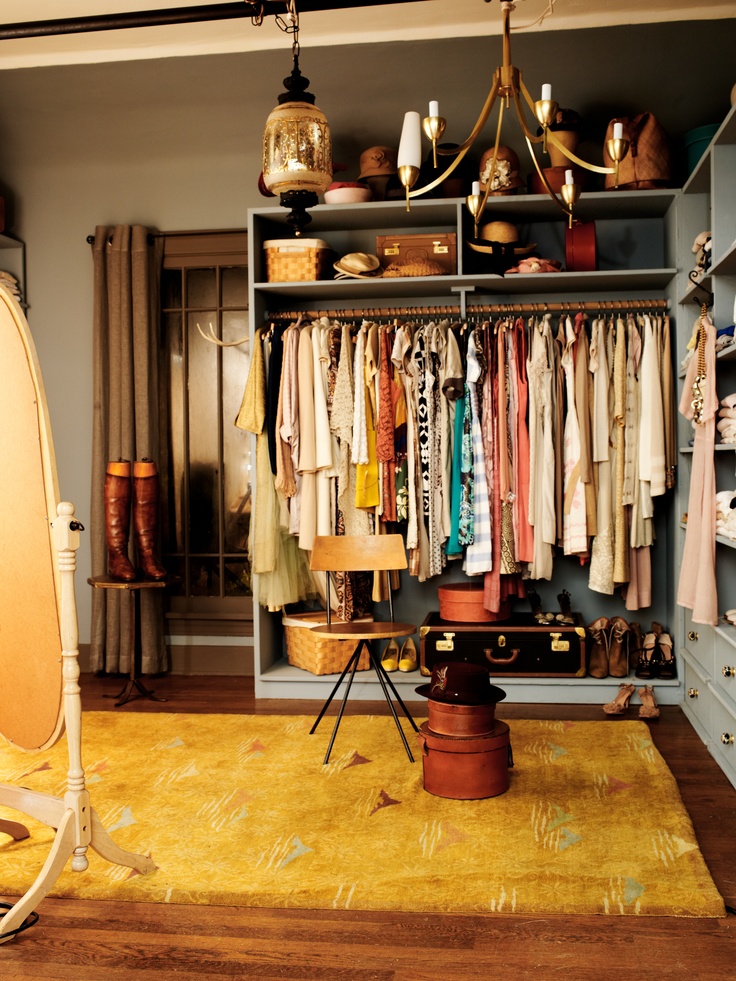 Shabby chic closet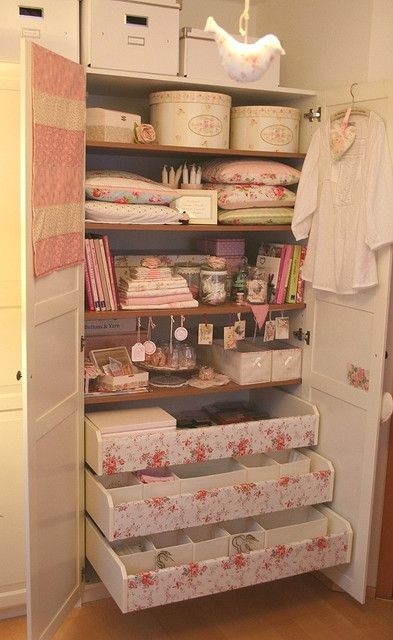 Flexible shelves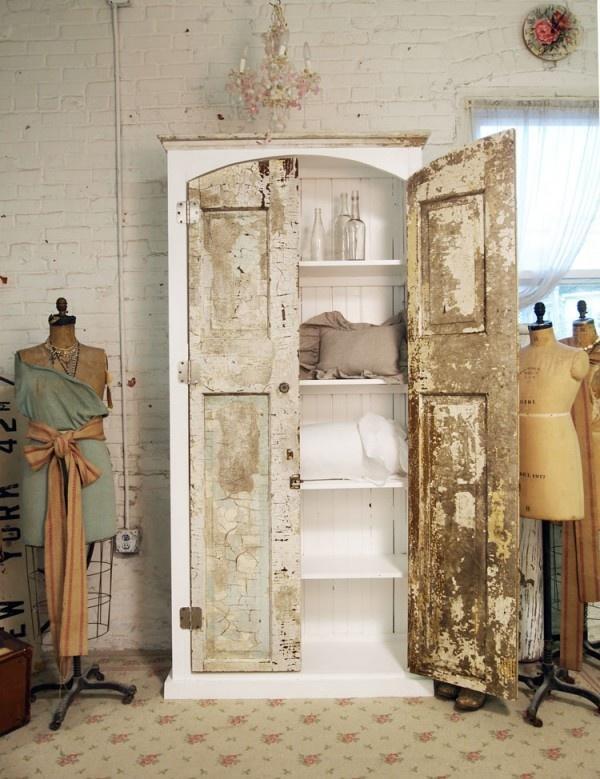 Bedroom closet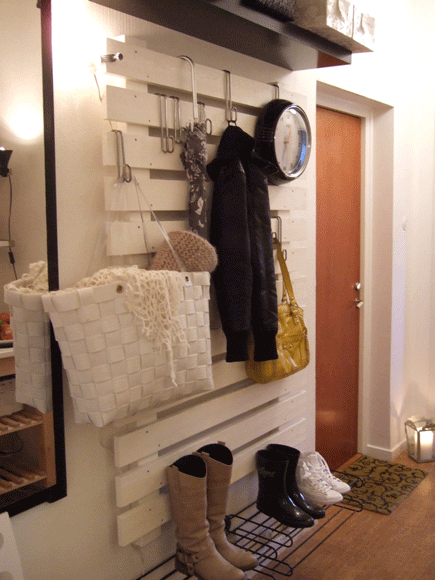 Creative hooks for coats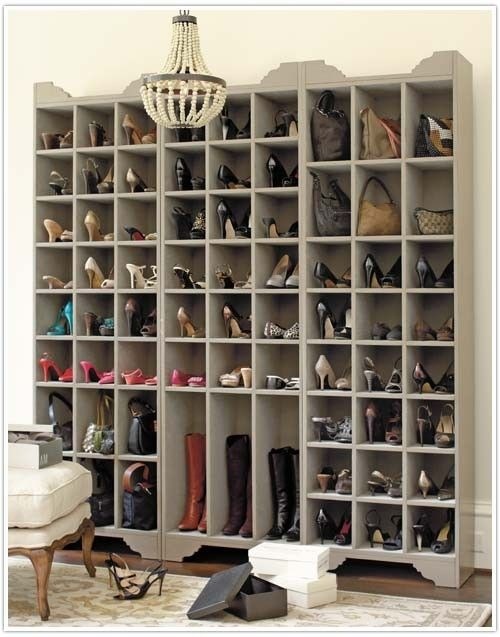 Cubbies storage