This beautiful minimalist small Japanese house is located in Funabashi, Chiba Prefecture. Around the building there are three other houses from the neighborhood. The west side is an exception. There aren't any other buildings but only beautiful meadows of greenery that the occupants are able to enjoy.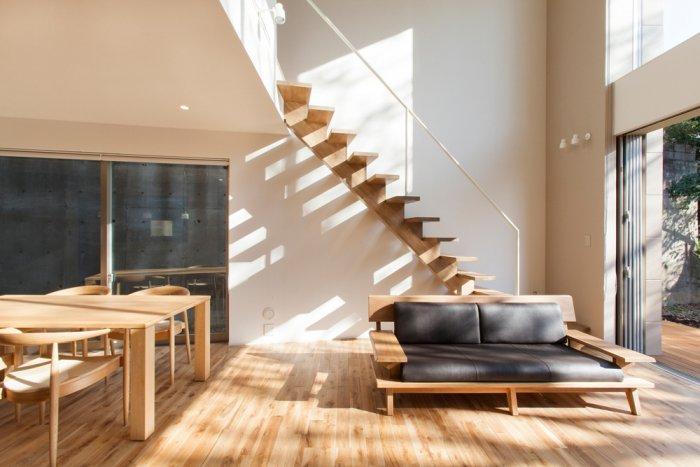 Clean and elegant living room
On the first floor of the minimalist two-storey residential building there is a living room situated as well as some other functional areas for everyday life – like the dining room, for example. As you can see from the images, there is a lot of greenery inside the house. The architect wanted to catch the natural flow of plants outside the house and continue it inside the place. The second floor is not an exception, either.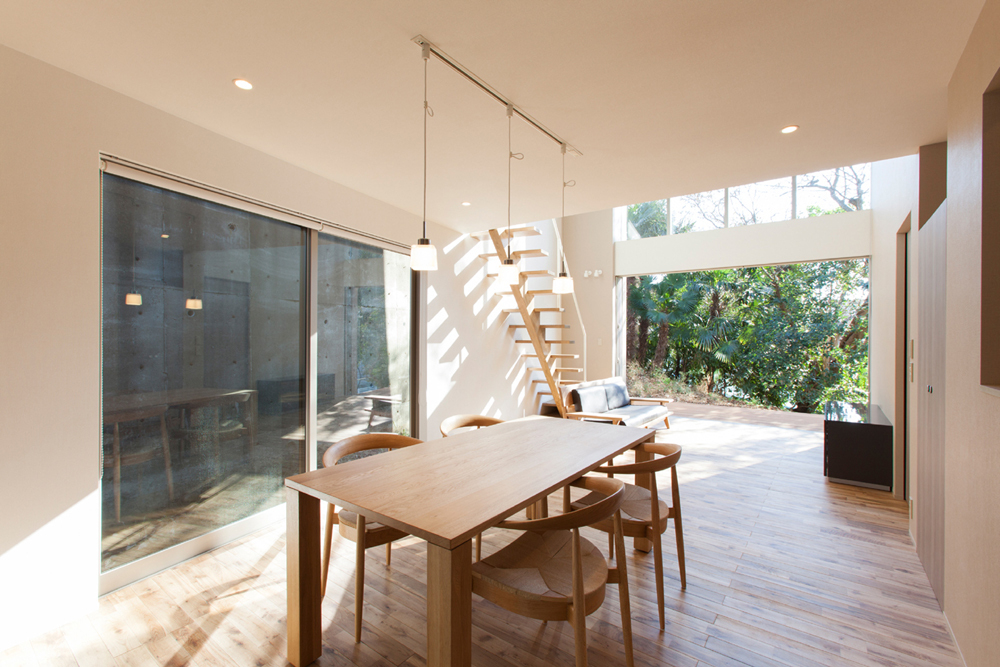 Clean Japanese dining room
The top level consists of children's room, bedroom, study and an atrium. An interesting architectural decision was not to include any hallways. The consequence of rooms allows the occupants to move through the functional areas without disturbing the rest of the people living there.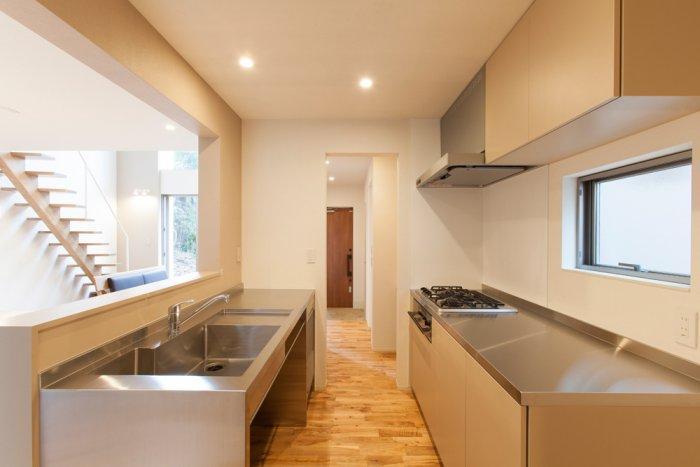 Elegant minimalist kitchen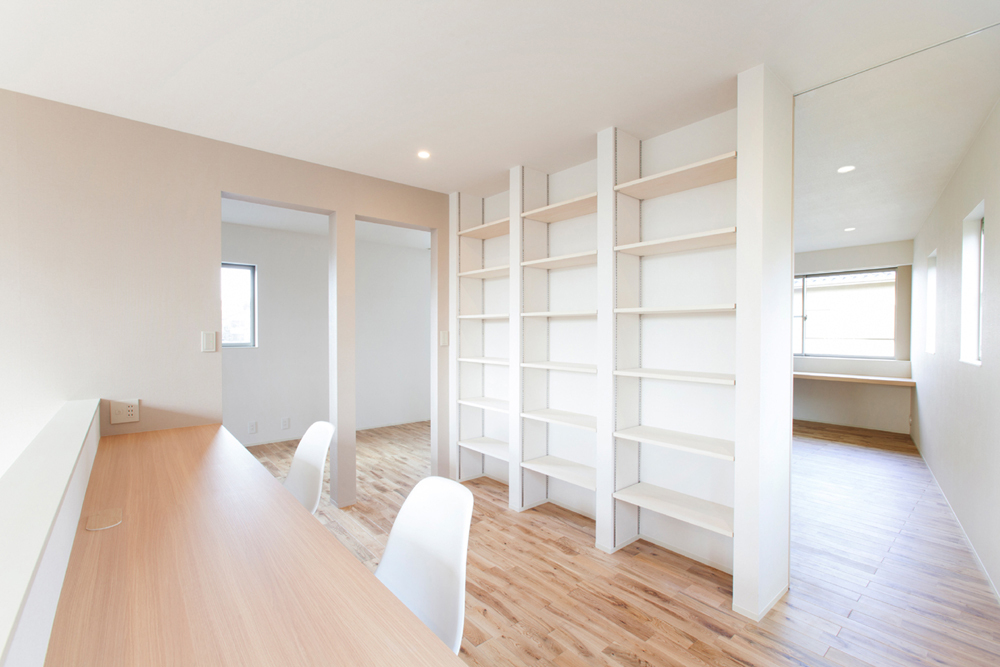 Home office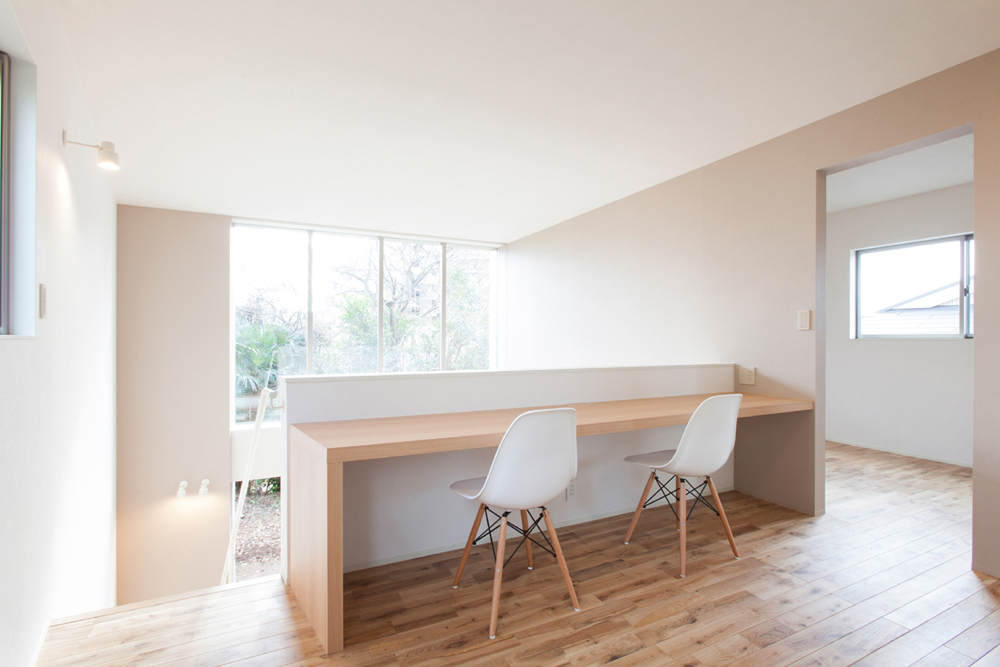 Working places inside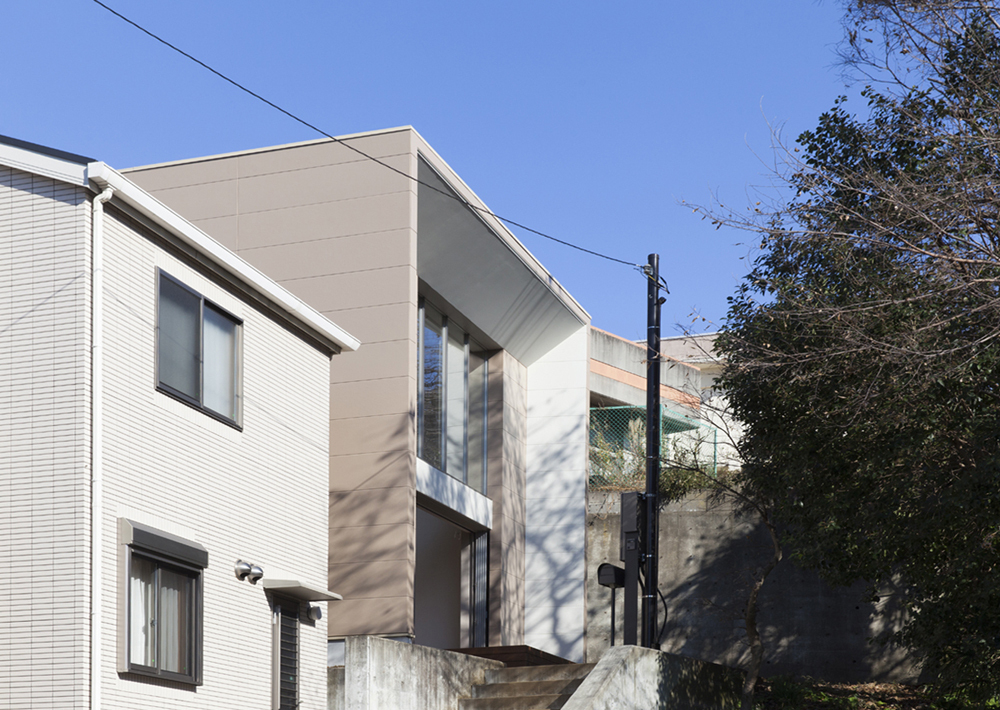 The facade of the house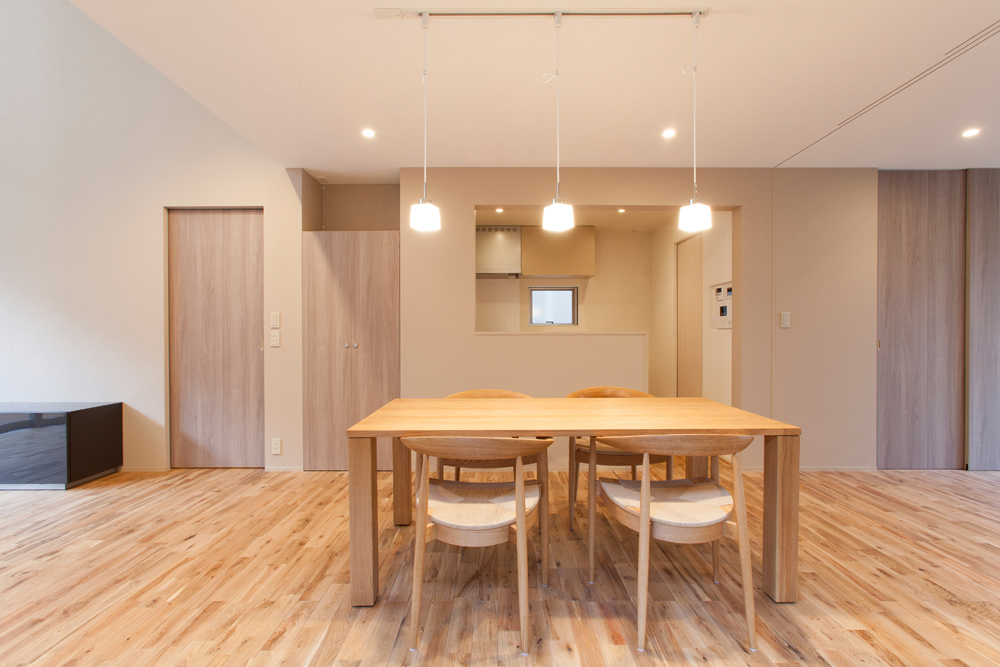 Small dining room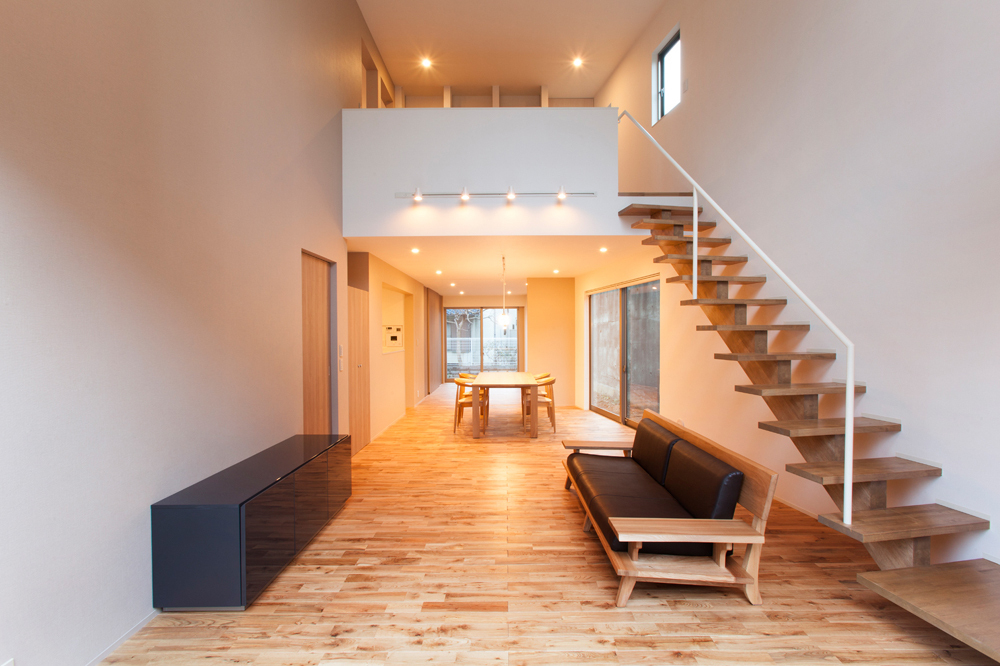 Minimalist Japanese living room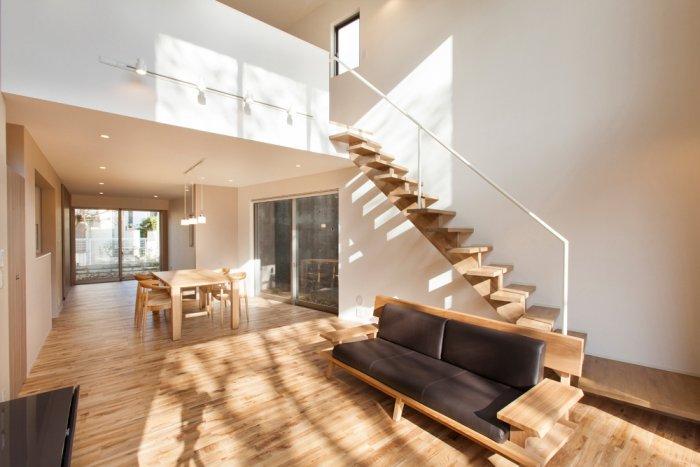 Living room with wood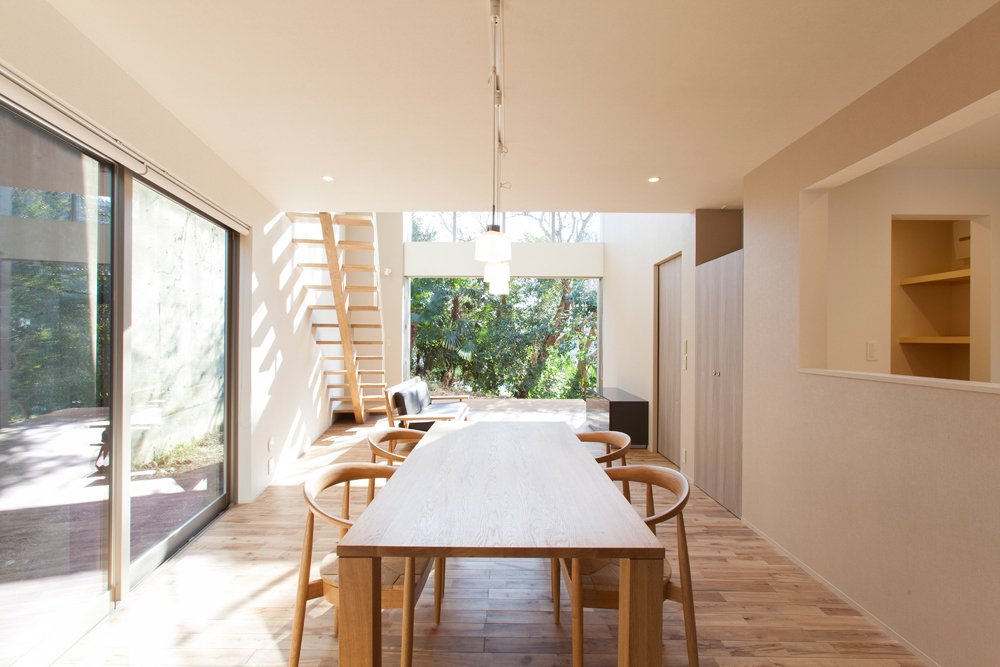 Japense dining room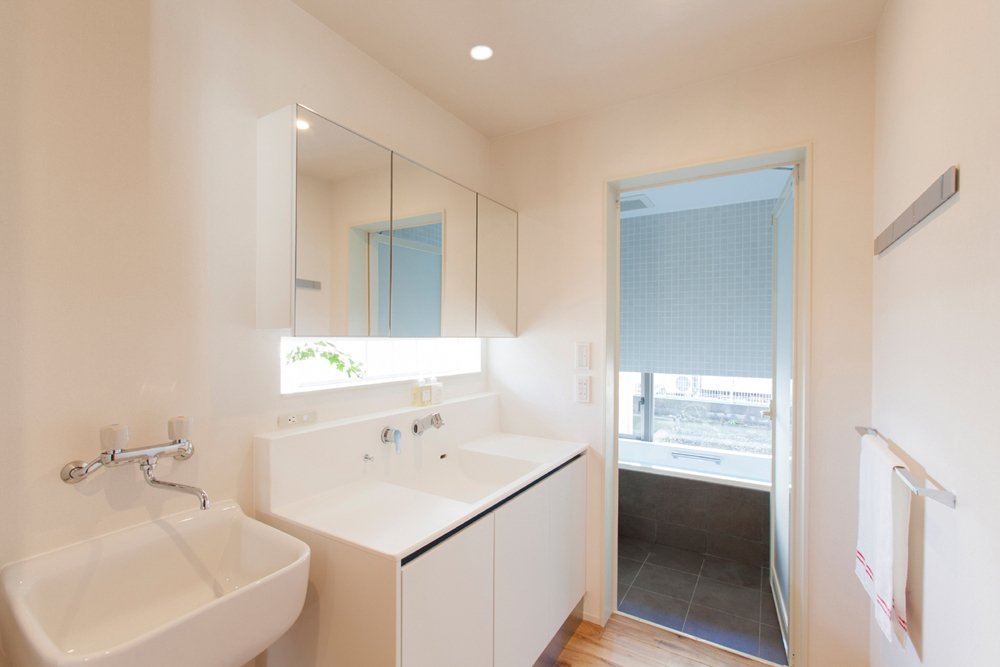 Japanese minimalist bathroom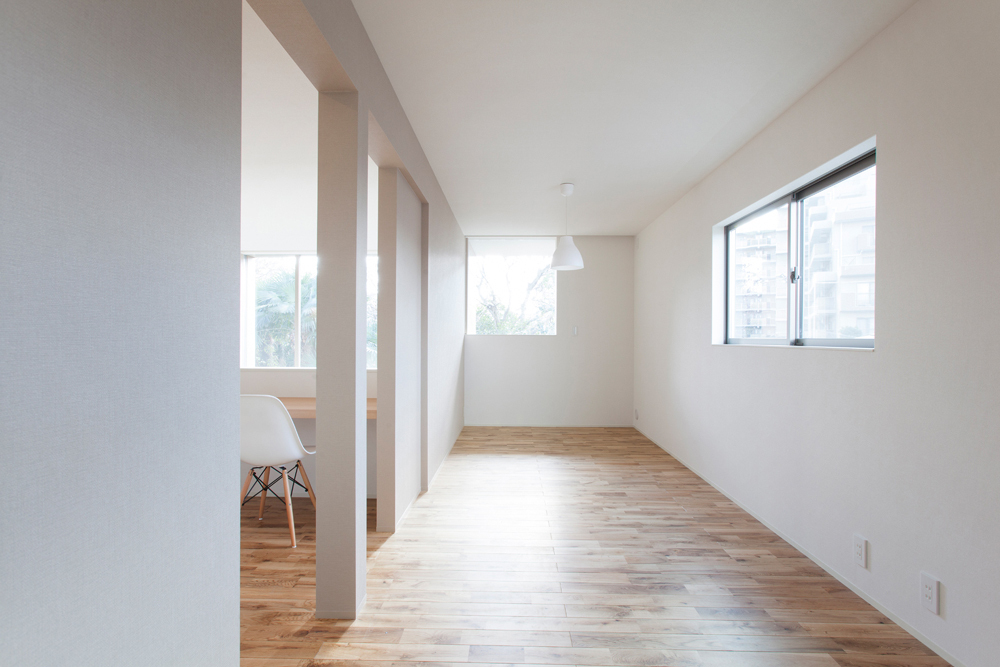 Japanese house