Minimalist gardens often charm with their clean lines, elegant greenery and stylish atmosphere. These types of gardens are mostly preferred in front or behind luxurious houses or giant mansions. This is because of the space that this kind of properties can allow to be used in the surrounding areas of the buildings. However, minimalist garden ideas can also be applied in smaller in size properties – for example, in small houses, their inner courtyards, inside the building where there is enough space for a simple and elegant garden arrangement and so on.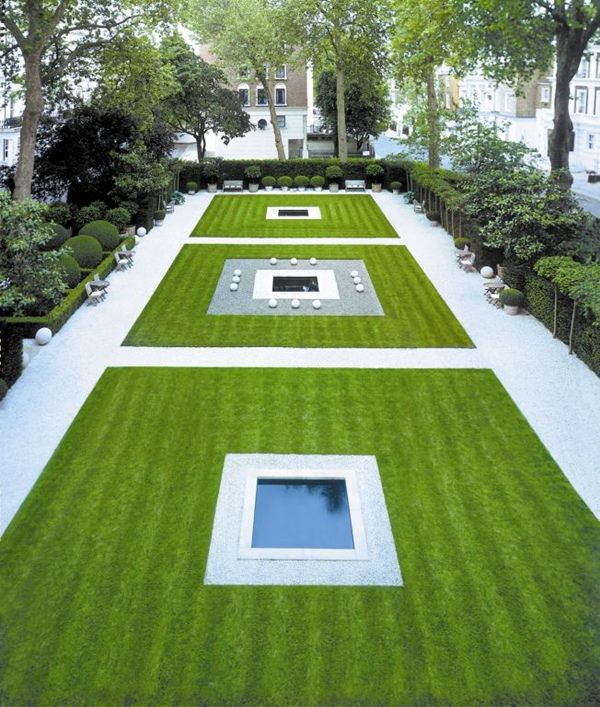 Garden with water pounds
Usually, you will find two types of essential elements in a minimalist garden – cubic forms and water features. For a closer look at them, read this article: https://founterior.com/minimalist-garden-design-ideas-for-trendy-homes/. As a proof of our statements, pay attention to the image above and you will see the clean grass stripes in different nuances as well as the small square water pounds.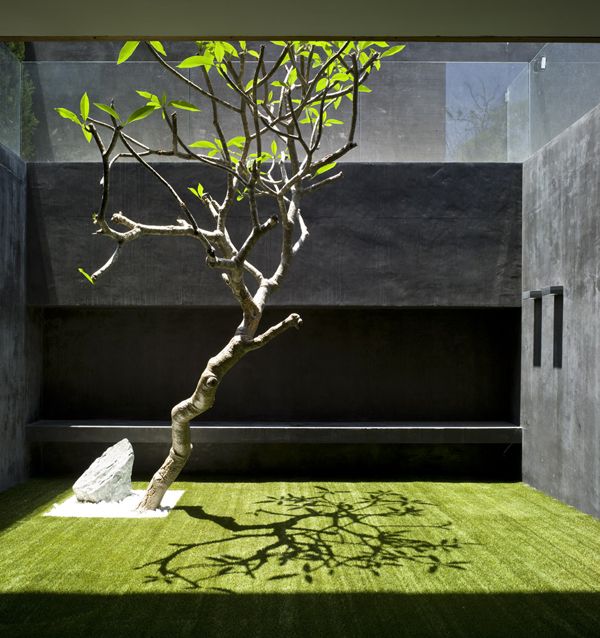 Trendy small garden
The next idea can be a perfect addition to a small house with inner courtyard. All you need for your small garden is grass foundation and a small tree. The result is simple, elegant and very impressive.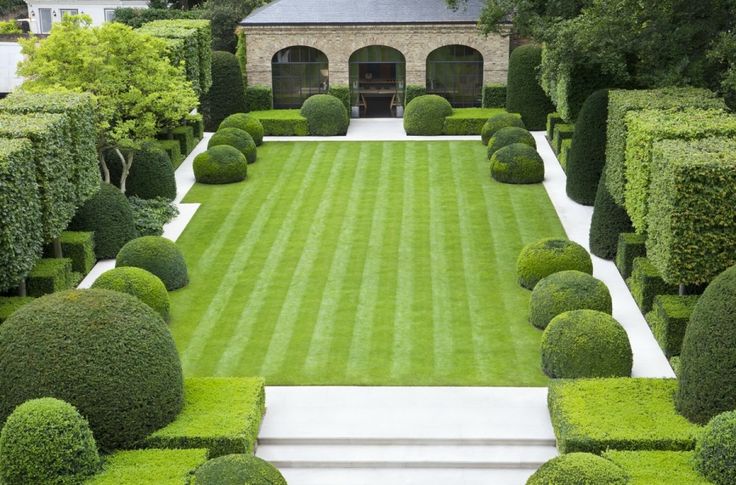 Front garden
Again, the grass has been cut in lines of different tones. Small shrubs complete the landscape and add a classic garden look. This idea can only be applied within bigger in size properties since it needs enough space. The inner low-in-height part of the garden is enclosed by high shrubs that form a natural fence.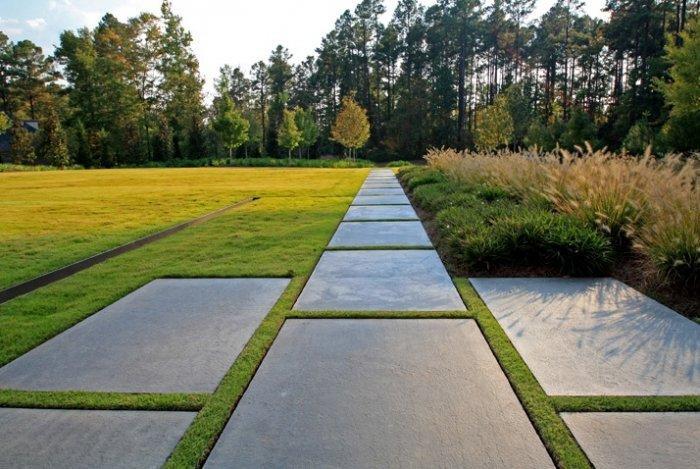 Concrete tiles and elegant look
Concrete tiles are a definite trend these days. Just have in mind to find the biggest square or rectangular pieces and place them firmly in the outer parts of your home. The sophisticated look is guaranteed.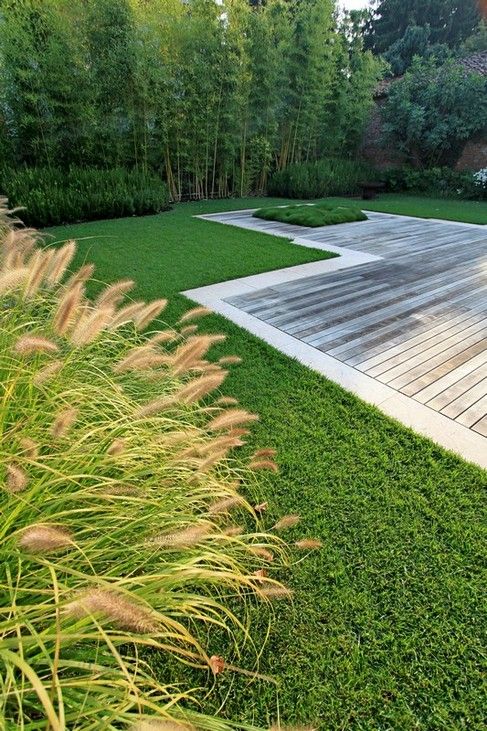 Wooden deck outside the house
There is also an option to make a smooth transition between indoor and outdoors. How is this possible? Usually, modern houses these days have a wooden deck that extends the living area. Our advice is to synchronize the heights of the wooden deck and the garden. Use straight lines for minimalist look.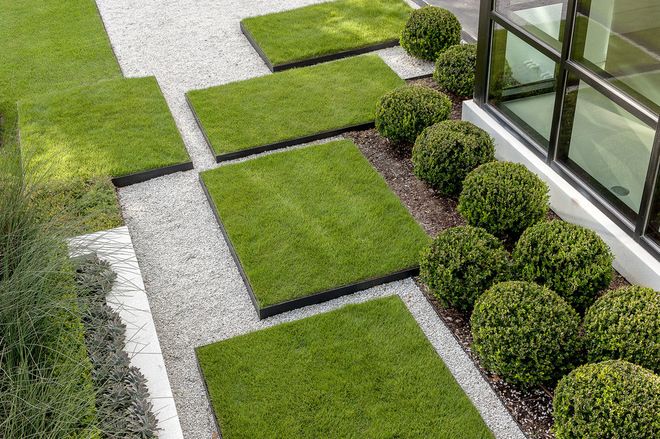 Square grass in the garden
Square grass pieces? Why not! They will give you the desired elegant atmosphere without engaging with a long-term maintenance.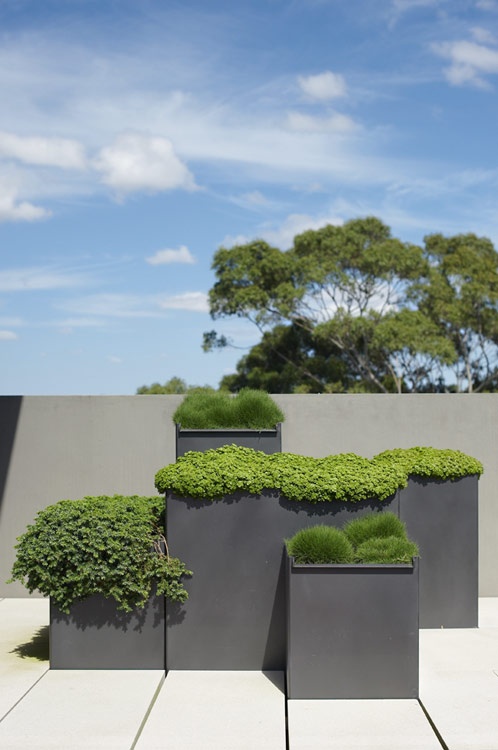 Minimalist flower
Such kind of modern flower pots have always been inspiring our team to dream about living in a place like this. They are above the level of the floor and if you plain grass or other plants they will definitely transform your front lawn or backyard into a stylish minimalist place.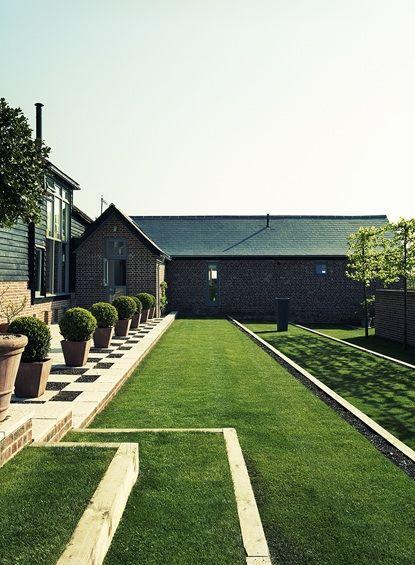 Plantigrade minimalist garden
Plantigrade minimalist gardens are also a trendy designer solution. Our advice is to find a professional landscape designer and show him this idea. He should know how to deal with the rest.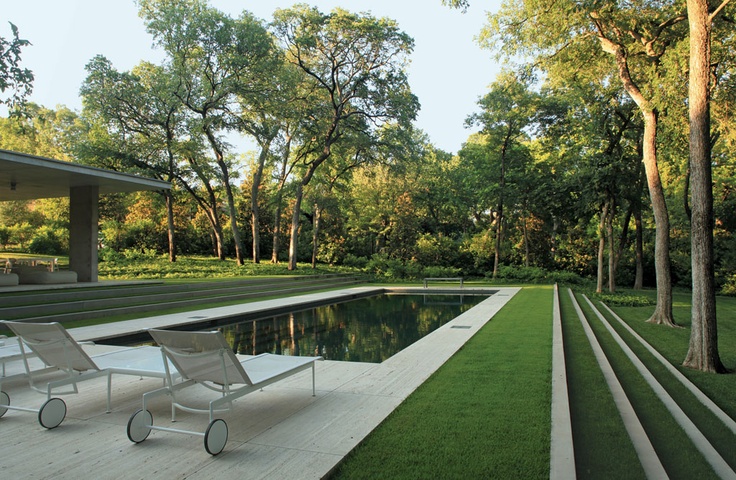 Minimalist swimming pool and two lounge chairs
If you want a minimalist garden, you have to keep the things simple. Rectangular swimming pool, grass in the lawn and two lounge chairs will be simply enough.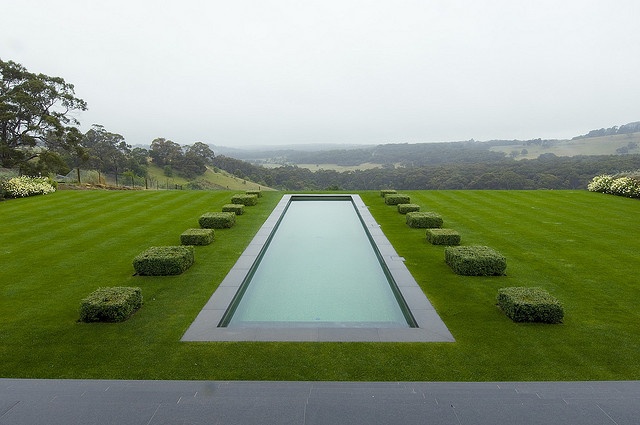 Elegant pool and beautiful view
An infinite pool with square shrubs beside and an amazing horizon. What an inspirational view!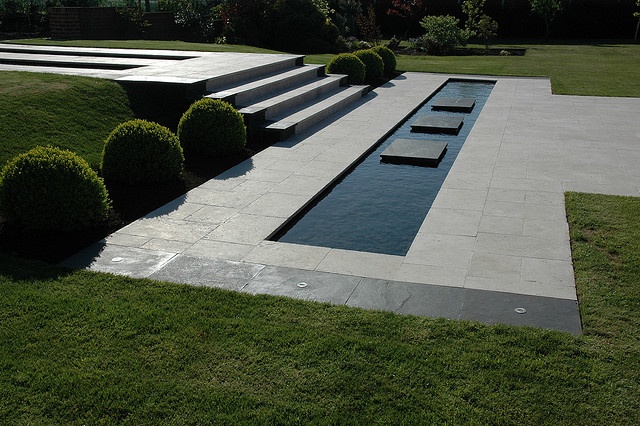 Minimalist garden an elegant swimming pool
An elegant idea: Beautiful house with simple and stylish concrete tiles leading towards exterior stairs that take you one level down to a minimalist garden pool. Splendid!
Continue to Part 2: https://founterior.com/trendy-minimalist-garden-ideas-modern-home/
Or, have a look at some other ideas: