Continuing our journey in the world of trendy minimalist garden designs we have prepared today a fantastic collection of images that you can use as an inspiration for your own garden. Have a look at the ideas below and maybe your next green space that surrounds your home will look just like one of the examples here. As we have already written in our previous articles, minimalist garden design have some essential components that can be found in each of them. These are the foundations of minimalist – clean, elegant and simple style. When you combine those core factors with some trendy finishings, you get the final result that can complete your own home.
If you are planning to arrange green areas in your property have in mind to include the essentials – water features, grass, simple trees, shrubs, hedge and modern pots. Pavers are also an option. But now, let's have a closer look at some fantastic garden ideas.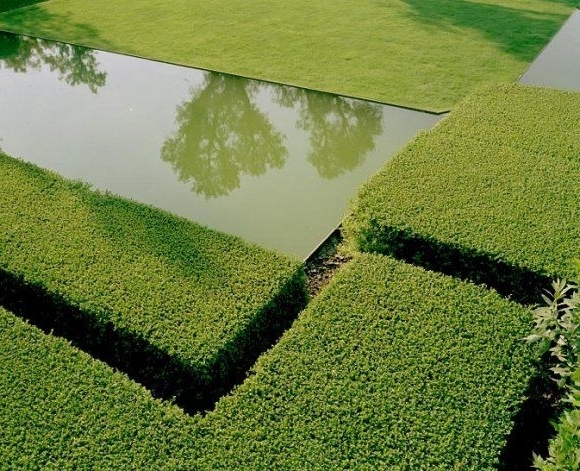 Minimalist pond
The water pool is in rectangular shape that gives it straight look. The surrounding greenery is low-cut as well as it forms cubic forms with straight lines.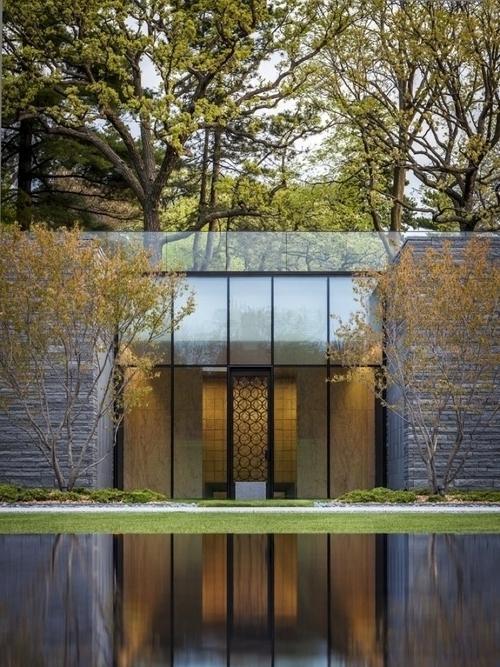 Minimalist pond silhouette of the house
Have you ever thought of creating a huge pond just in front of your door?
Hint: In Muslim and Buddhist cultures, water ponds are fundamental for their sacred buildings. Usually, the constructions themselves are huge in size. When you add a giant pond that reflects the silhouette of the building the majestic impression is doubly emphasized.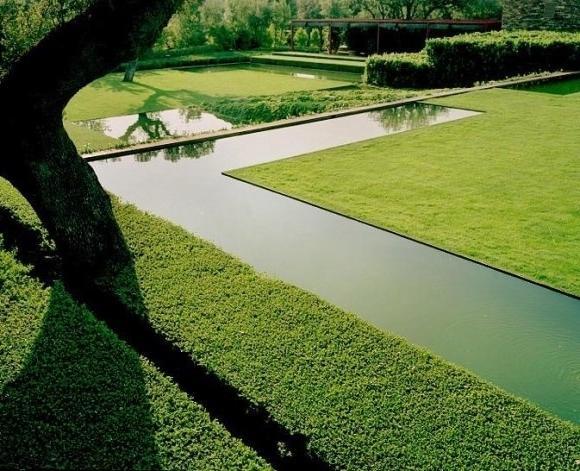 Minimalist garden
Another great example is a straight and narrow water channel that makes a sudden 90 degree turn. This way it crosses your green parts and leaves a fantastic minimalist impression.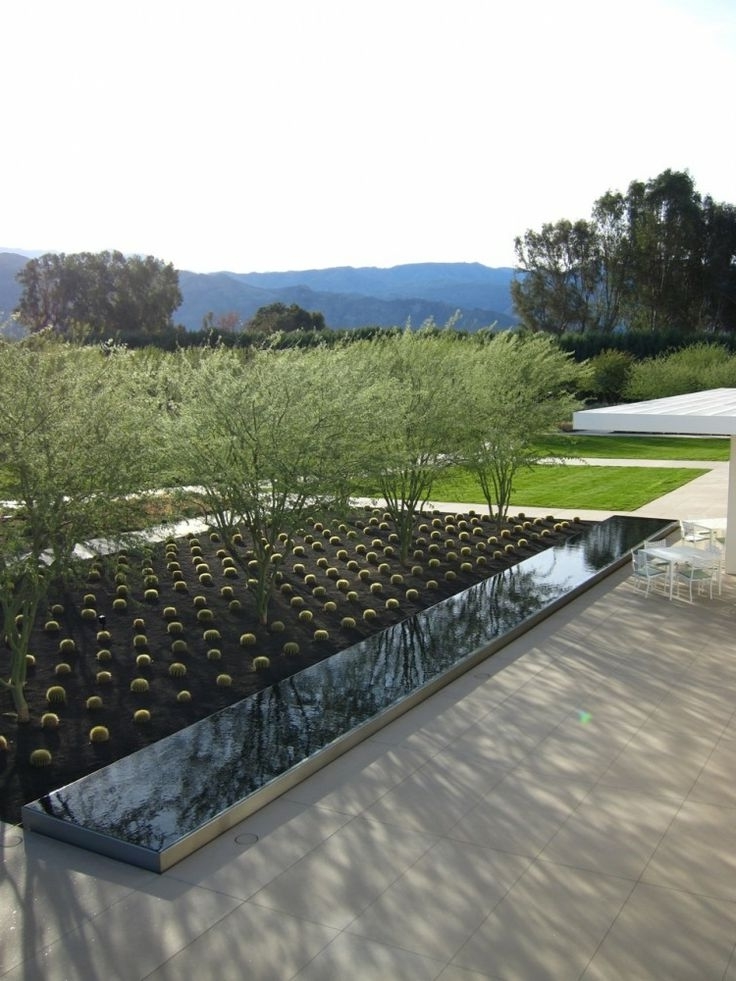 Artificial garden
Such kind of cultivated small trees in artificial gardens placed somewhere near the house – on the wooden deck or the paved parts of the garden, have always been inspiring designers and architects to invent creative outside areas.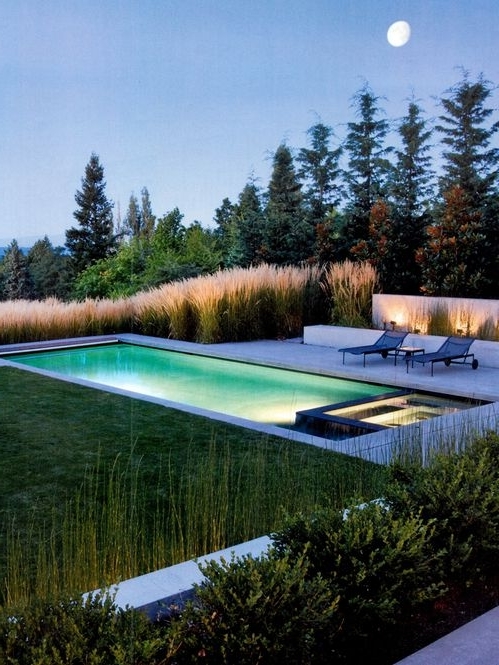 Illuminated pool for relaxing
Illuminated outdoor swimming pools with straight shapes can always leave a minimalist feel inside someone who gently drinks a glass of refined white wine near it. You love such kind of summer nights, don't you?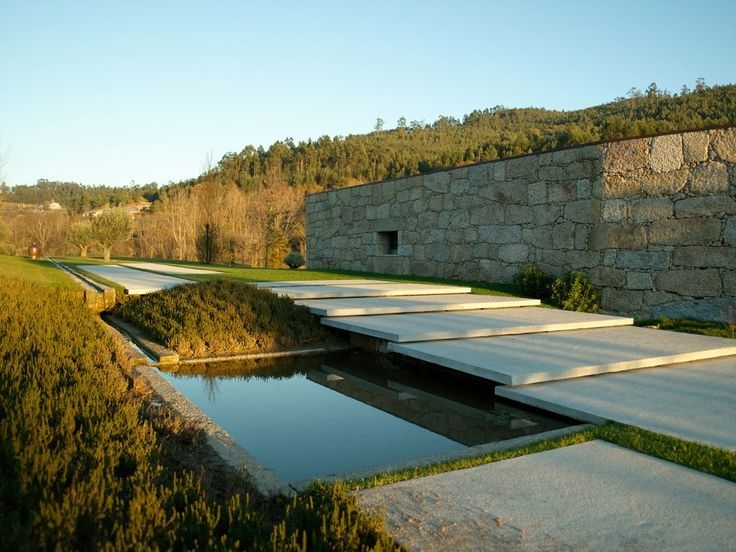 Giant concrete pavers a minimalist pond
Another great idea from a professional landscape architect – if you have a small pond or a swimming pool, you can cover it by half with such kind of giant concrete pavers. It adds an interesting touch in your minimalist garden and is definitely a trend these days!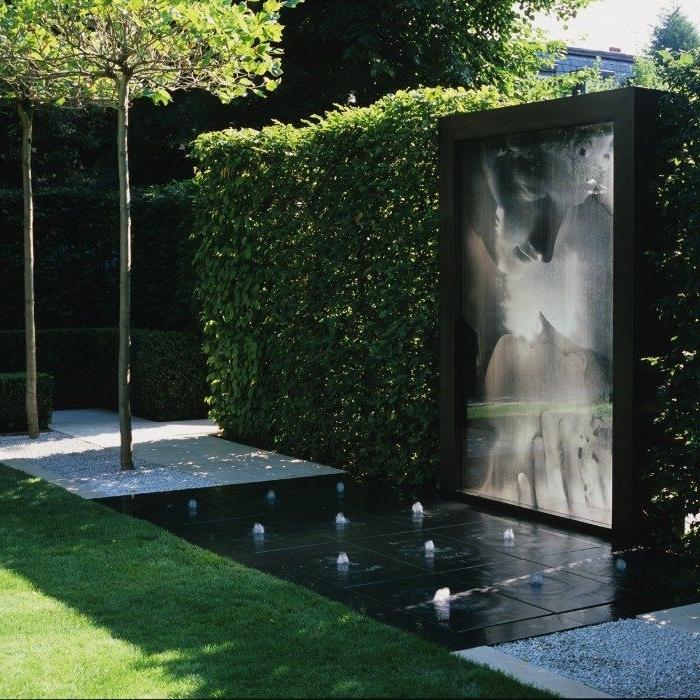 Modern sculptures in a trendy garden
Various types of modern sculptures are also welcomed in a minimalist environment. Just have in mind keeping it simple and elegant. Water features around the sculpture underlines the artful accents.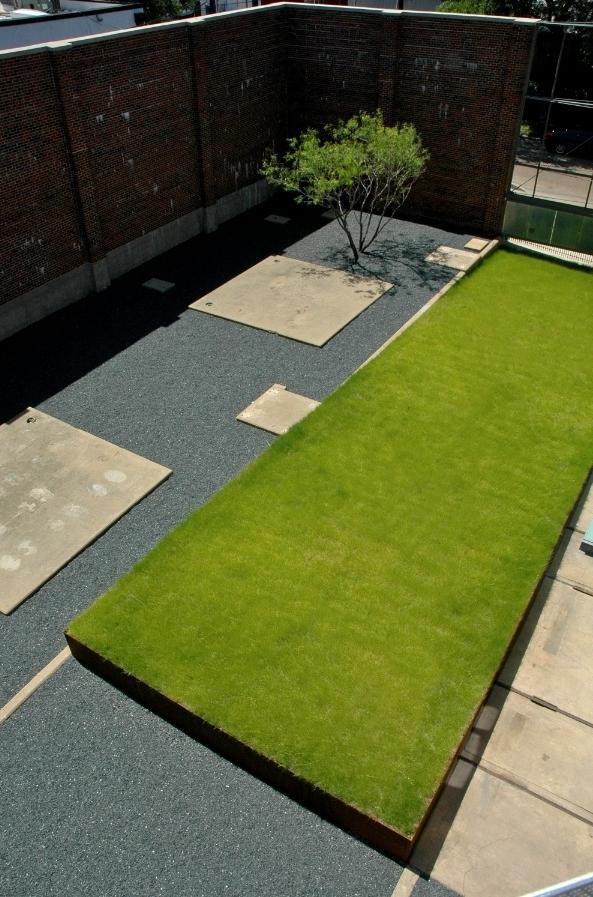 Rectangular piece of grass
Instead of planting grass all around your garden, simply go and buy a rectangular piece of grass plot and place it one level above your garden area which has been already paved or covered with other practical materials – pebbles, wood, stone, concrete, etc.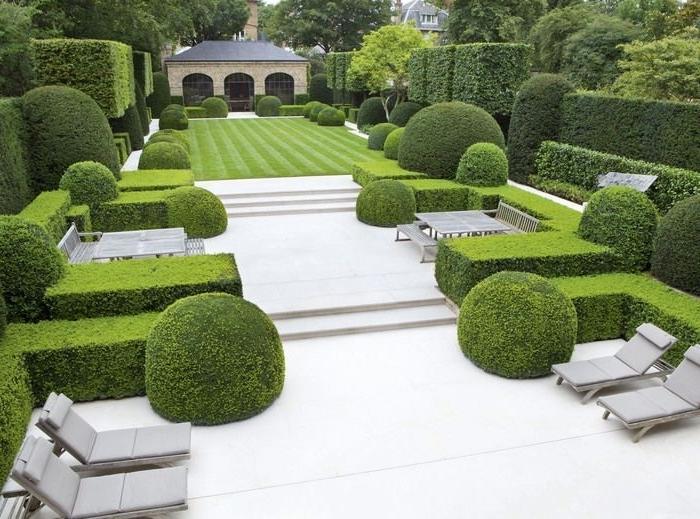 Simple garden and shrubs
Get some white little pebbles, some low garden shrubs in various shapes – straight and oval and place a pair of lounges there. Voila! Your minimalist garden is ready.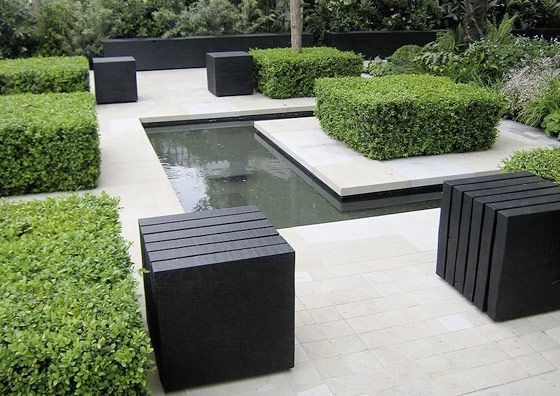 Lounge minimalist garden
This example from the image above looks more like a party minimalist garden that is suitable for night events. Little water pond adds charming character to the entire place.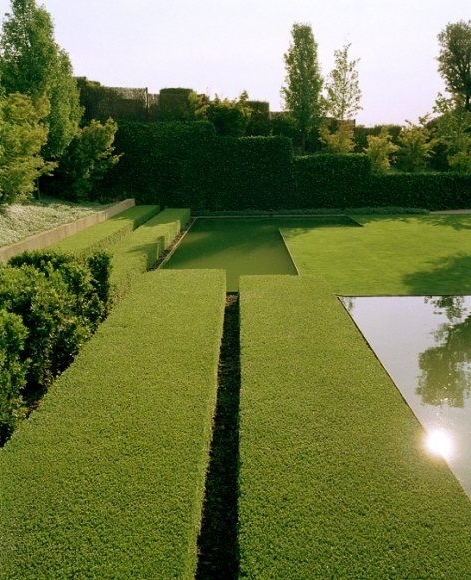 Dobule-lined hedge
How about such kind of double lines of hedge, which are positioned plantigrade one towards another?
Read also our first and original article about minimalist garden ideas here: https://founterior.com/minimalist-garden-design-ideas-for-trendy-homes/
Read part 1: https://founterior.com/minimalist-trendy-garden-ideas-tiles-pools/
Read part 3: https://founterior.com/minimalist-garden-landscape-design-ideas/