Today we are going to present to you another impressive Japanese minimalist small house located in Nagoya, Japan. The architect of the project – Takuya Tsuchida created a memorable and interesting name of the house, truly representing its tiny nature. The house is called "The Nest House". The concept behind the name is that one can live in a small place and feel cozy enough in it, like in a nest.
And now the facts. The entire size of the property is 1 050 square feet. The location is urban with a neighborhood with other properties nearby. Main materials used – reinforced concrete.
When constructing the property the architect didn't waste the soil that was displaced by the house. He cleverly used it as an embankment around the building. Standing in front of the completed project one can feel the simplicity and elegance as well as the trendy modern lines that stand out at first glance. Furthermore, a visual transition between surrounding nature and the building has been successfully achieved by Tsuchida, as this was one of his primary goals.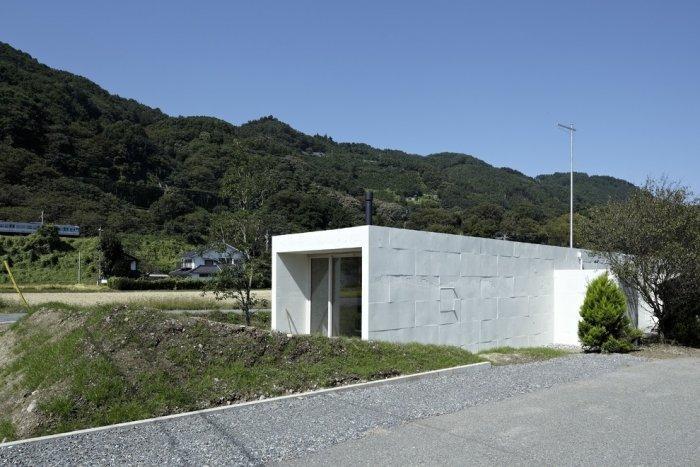 Minimalist house of Japan
An interesting fact: There are world famous spring water and hot springs nearby.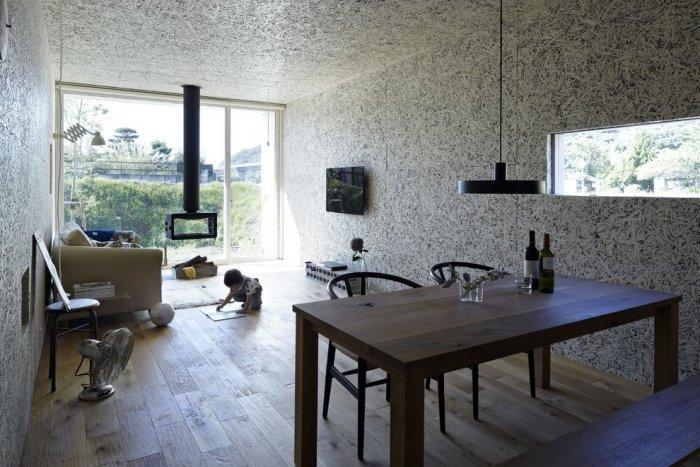 Minimalist dining room
As well as in the outside lines, minimalism can be also find in the interior of the house as is strictly follows the entire designer concept of a modern, clean and elegant living place, cozy enough to be called a nest. Industrial touches here and there add an interesting note inside. Neutral colors are the main colorful palette that has been chosen for the furniture in the house.
Inside the dining room, there is a fascinating minimalist interior with organic pattern, elegant clean furniture, neutral tones and natural light. The kitchen consists of one main cooking area and a kitchen island in front of it.
One of the interesting designer solutions in the interior was to use wall niches instead of shelves that will additionally consume some of the precious small space. This reveals another key feature of the property – functionality.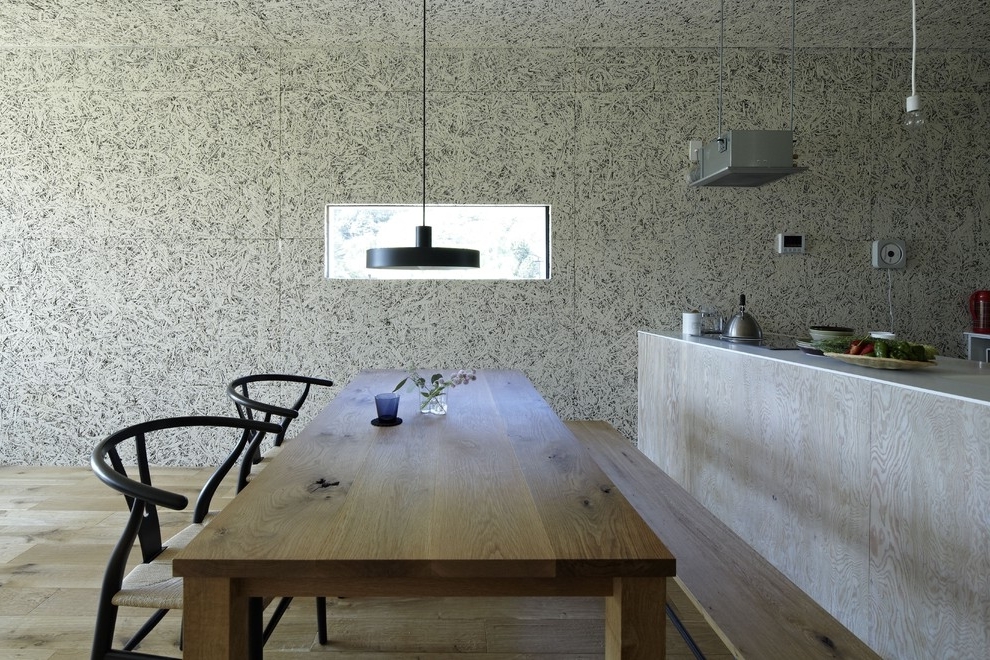 Mininalist dining room
The master bedroom is an example of minimalist interior design. All the bedrooms and the tatami sitting room are slightly below the earth level. Heading to the bathroom we notice the industrial and minimalist designers styles that live together in a perfect harmony – just like in the Japanese culture where balance is honored.
There is also a courtyard on the northwest part of the house. It is a tiny outdoor area usually shaded by the surrounding trees.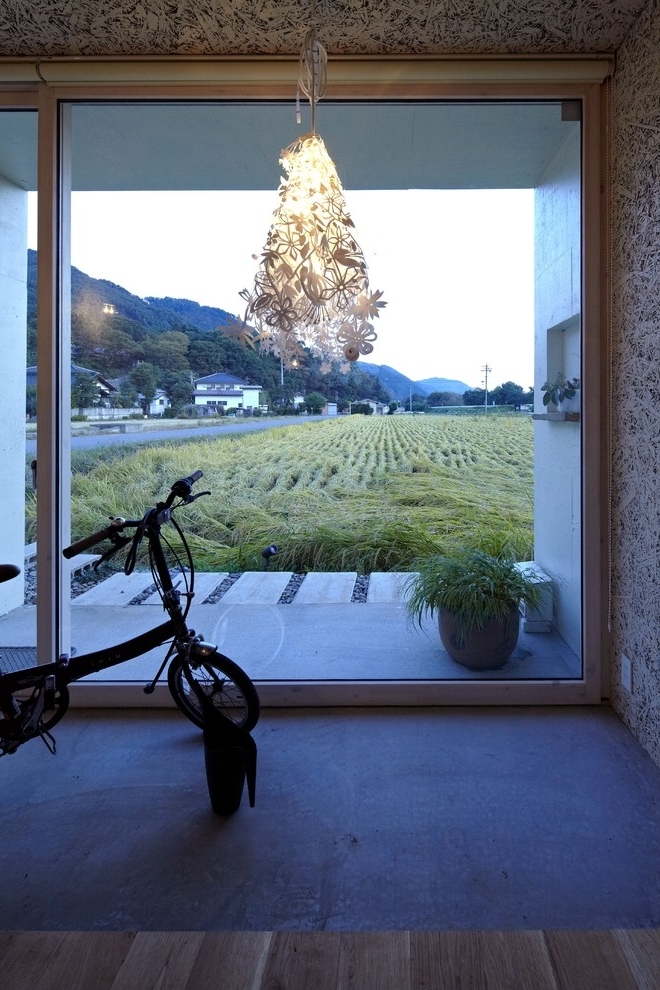 Japanese minimalist house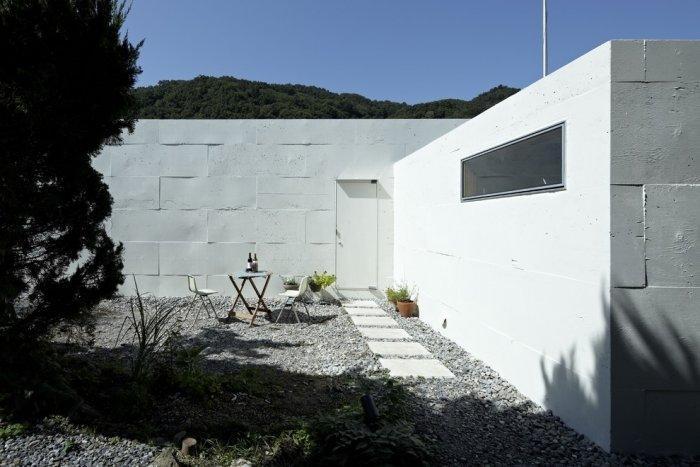 Japanese minimalist house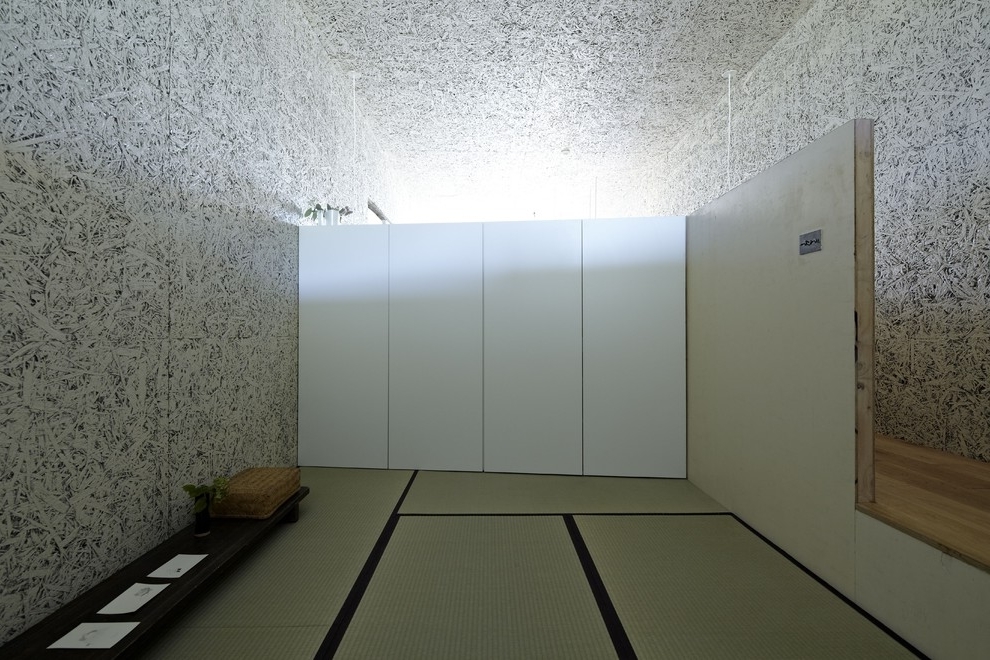 Narrow hallway the bedroom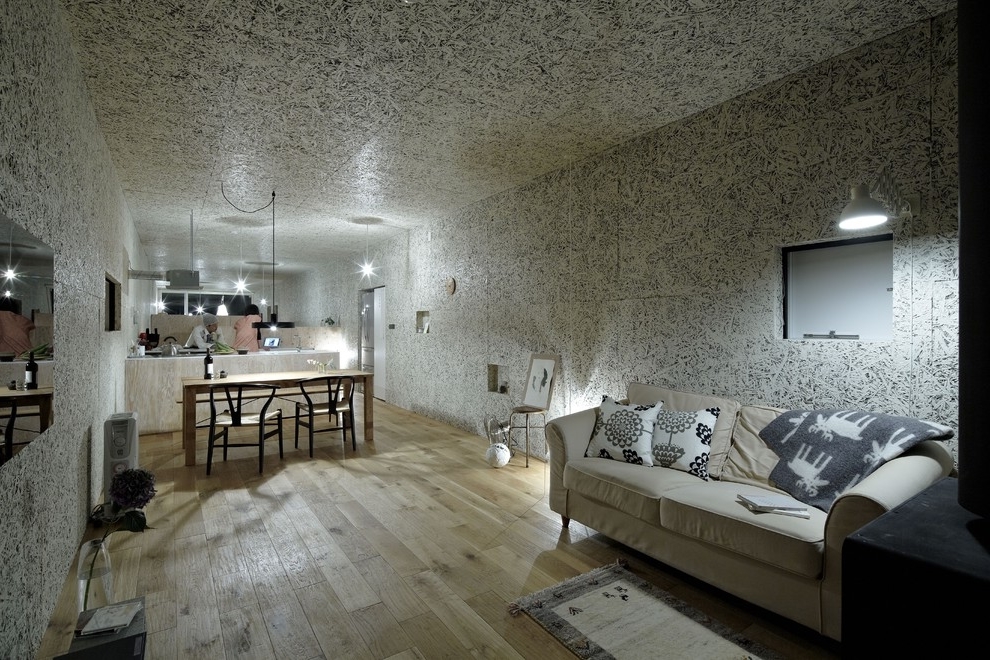 Minimalist living room in neutral colors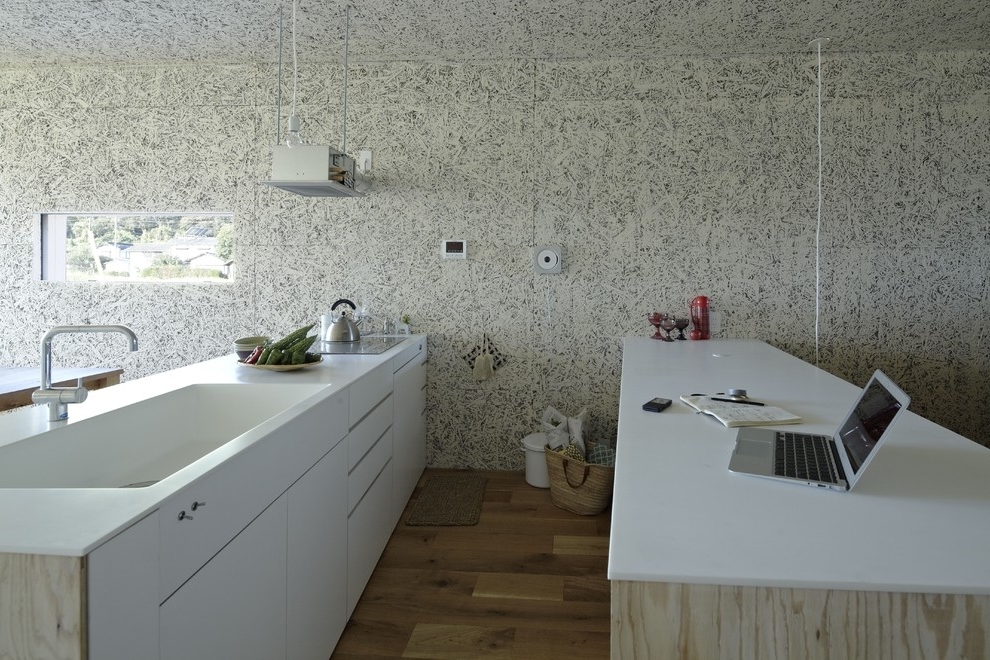 Minimalist kitchen with kitchen island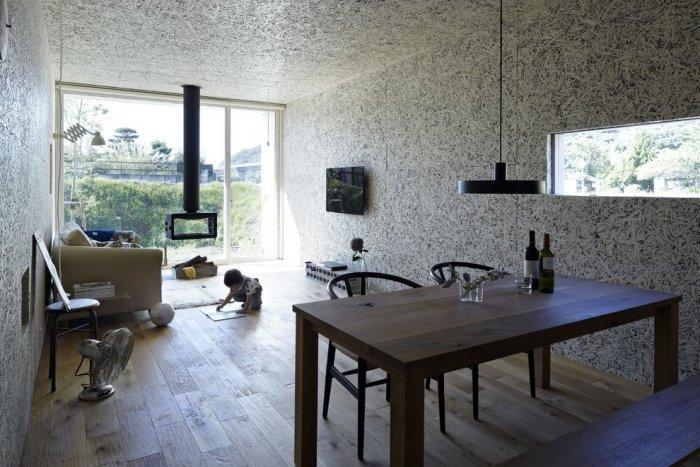 Minimalist dining room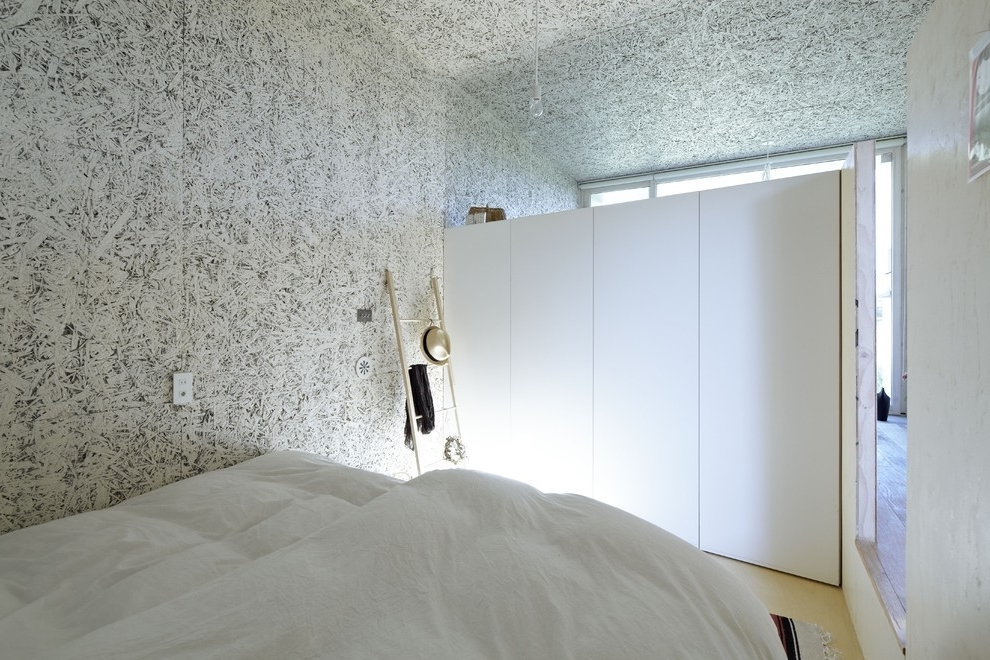 Minimalist bedroom walls in white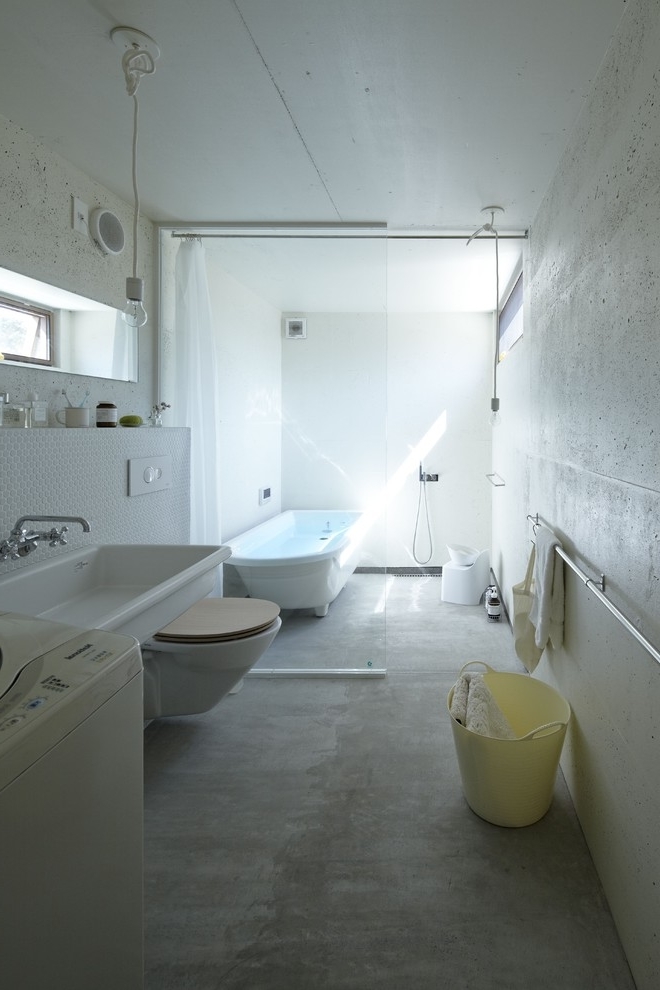 Minimalist bathroom
And now, let's have a look at another interesting project: