Interior home renovations are a popular trend here in the UK. It's a way of taking a space that is tired, old, or just doesn't work for your needs and transforming it into something much more useable. Some of the most popular interior construction projects include re-fitting a bathroom, installing a brand new kitchen, building an extension on the home, knocking down walls to create a more open living space, adding an extra bedroom, and converting an attic into living space.
If you've been toying with the idea of starting an interior construction project in your home, you're going to want to take a look at these six things to consider before you begin.
Protect Your Floors from Possible Damage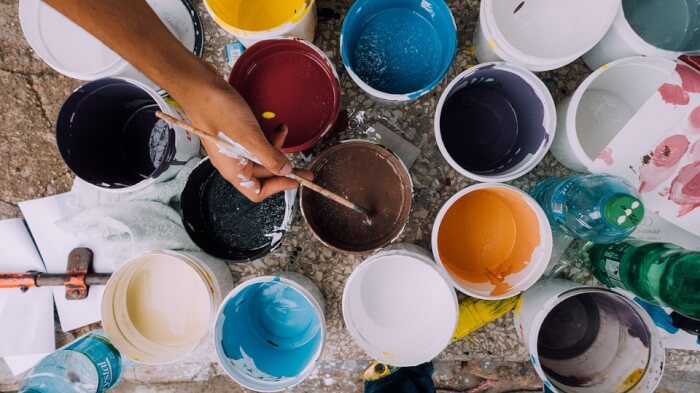 source
Just because you are doing an interior construction project, this doesn't necessarily mean you want to tear up and replace your existing floors. If you've got beautiful floors that you want to keep, then you're going to want to make sure you use heavy duty floor protection. This kind of protection will ensure that paint, liquids, mud, and stains don't damage your floors. You can also find floor protection that's slip resistant, which provides a layer of safety to those in the home.
Make Sure You Speak to Your Insurance Provider
It's easy to get caught up in the excitement of home renovations, but did you know that some changes can actually make your home insurance invalid? This is why it's important to speak to your home insurance provider before you begin.
Do You Have the Budget and Time Required for the Project?
There is nothing more frustrating than starting a major renovation project only to find you run out of money and/or time halfway through the project. Before you get started, make sure that you've got the budget to carry out the project, and make sure there is a contingency fund as well. It's inevitable there will be some surprise costs, so it's best to put aside extra money.
It can also be helpful to draw up a timeline or schedule so that you can see exactly how long the project will take and how you plan to get it done. If you have hired construction workers to do the project, then they should provide you with a specific timeline.
Create a Clear Plan
This tip goes hand in hand with the budget and timeline. It's important to have a clear plan before you start the project rather than making decisions as you go. Draw up the plans and pick the materials you want to use before you begin.
Will You Do the Work Yourself or Hire a Professional?
Another consideration is whether you plan on doing the work or hiring a professional contractor. You may even want to divide the projects up so you tackle the items you're comfortable with, and leave the rest to the professionals.
Gather Up Any Required Permits
It's also important to look into any required permits your construction project may require. This is a step you don't want to overlook or ignore.
Tackling an interior construction project can be much smoother and faster if you've taken the time to plan in advance, and prepare yourself for issues that may pop up.