There is a city in Germany that is really famous about its history. This is Bonn. Masquespacio is a Spanish based creative studio that managed to create an outstanding project in Bonn. It is a place where youthful atmosphere prevails and cheerful emotions emerge. This is actually a small restaurant for Mediterranean food in the heart of Germany. In the interior, you can see the fantastic blend of olive oil accents (used for the logo), firmly solid wooden materials as well as bright colorful accents that decorate the place.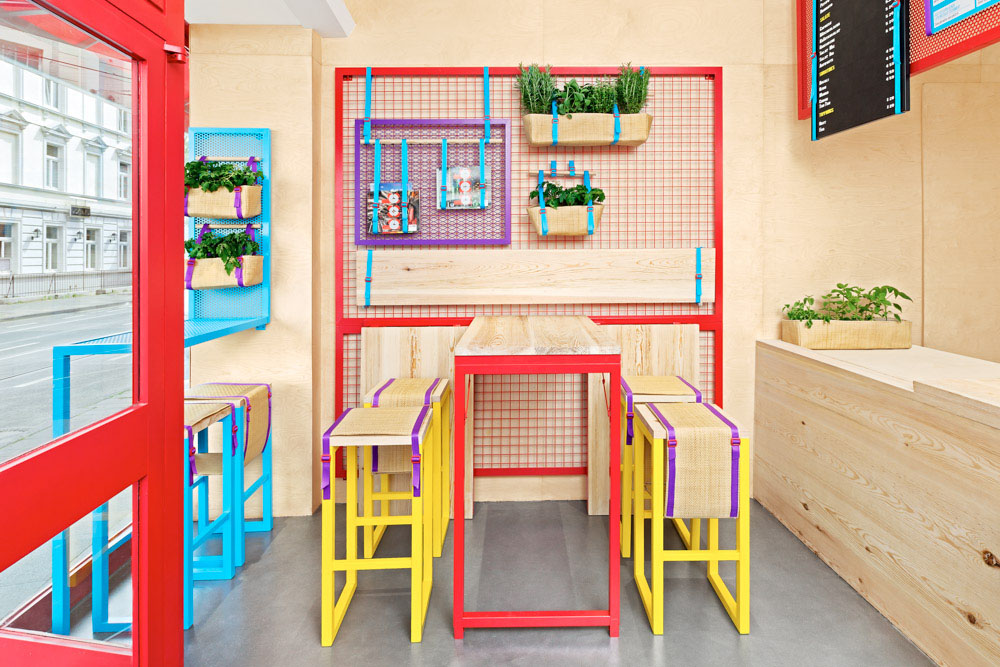 KesSalao  is the name of the restaurant and it is situated on the surprisingly small 40sq. feet. In fact, the name means "amusing boy", since it is formed of German "Kess" and Spanish "Salao". One of the most impressive parts of the interior is the pine furniture that stands out.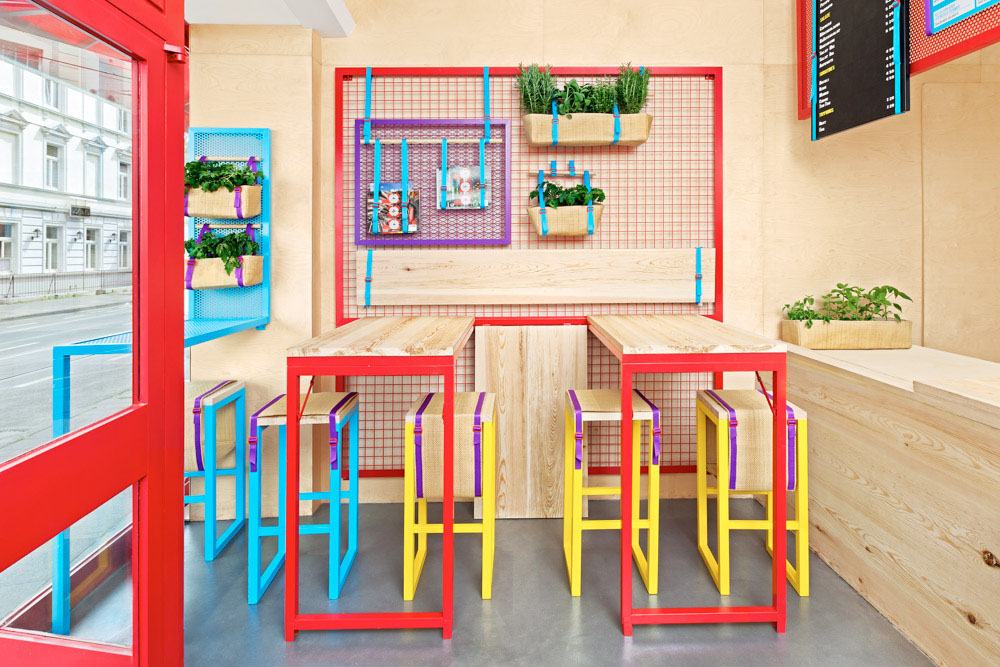 For the design concept and later the execution of the project the designers from Masquespacio decided to used a very popular color in Germany – red. It lives together with fantastic shades of blue marine that set the contrast at a glance. The dynamics in the lines inside the restaurant can easily be noticed. Well, this beautiful colors somehow remind not only of joy but also correspond to images of fruits. This emphasized the healthy and eco-friendly atmosphere in the place. Some functional decisions optimized the small space at its limits. For example, folding furniture allows additional tables to be include if there are more visitors than usually expected.