It's no surprise that bathrooms, being one of the most used rooms in a home can also be one of the most problematic. From clogged toilets to leaky faucets, there are a variety of issues that can arise when it comes to bathroom maintenance. But don't worry – many common problems have simple solutions and with a few easy steps, these annoying issues can be easily resolved. In this article, we'll discuss some of the most common bathroom problems along with how you can fix them quickly and efficiently. So read on to learn more about how you can keep your bathroom running smoothly!
1. Clogged Toilet:
A clogged toilet is one of the most unpleasant and inconvenient bathroom problems out there. The first step to fixing this issue is to make sure nothing else has been placed in the toilet that could be blocking the flow of water. If nothing appears to be obstructing the drains, then you'll want to use a plunger or a toilet auger to try to clear the clog. You may also want to check if there is standing water around the base of the toilet which could mean you have a broken flange that needs to be repaired or replaced.
2. Fixing a Bathroom sink stopper:
A sink stopper that is either stuck in the open or closed position can be incredibly annoying. To fix this issue, you'll need to remove the stopper from the drain and then check for any debris or dirt that may have built up over time. If there is nothing blocking it, you can try using a pair of pliers to loosen the stopper and make sure it moves correctly. If that doesn't work, you may need to replace the entire sink drain assembly. You can click here to read more about all you need to know to easily fix your bathroom sink stopper. This should help you get the job done quickly and easily!
3. Loose Faucet Handles:
Faucets with loose handles are not only annoying, but they can also be dangerous as they could cause someone to unintentionally slip or trip and hurt themselves. To fix this issue, you'll need to remove the handle from the faucet and check for any debris or dirt that may be causing it to not fit securely. Once you've cleaned out all the gunk, you can then tighten up the handle with a pair of pliers. If that doesn't work, you may need to replace the entire faucet assembly which is an easy enough task to accomplish
4. Running Toilet:
A running toilet can be a huge annoyance, as it can both increase your water bill and create an unpleasant sound. To fix this issue, you'll need to check the float in the tank of your toilet and adjust it accordingly so that it shuts off at the right level. You may also want to check for any debris or dirt that may be blocking the toilet flapper which could also contribute to a running toilet.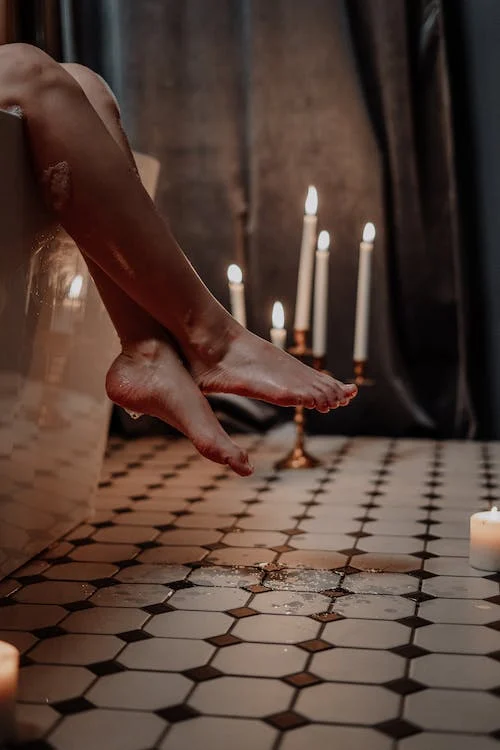 Whether you're dealing with a clogged toilet, loose faucet handles, or a running toilet, there are easy solutions to these common bathroom problems. With just a few simple steps and some basic tools, you can quickly fix any issue that may arise in your bathroom. Remember – if all else fails it might be time to replace the entire fixture so don't hesitate to call an expert for help! If you follow our advice and keep up on regular maintenance of your bathroom fixtures then you should have no problem keeping them functioning properly for years to come.