Apartments As Property
Apartments don't always translate to rental properties. As a matter of fact, there is an industry focused on buying apartments; and you can score big if you buy right, meaning you can sort of have your cake and eat it, too. All the excitement of the city is at your fingertips, and you can enjoy the same level of security as you would by living in the suburbs.
The way to make this work is to consider a number of factors in your purchasing choice. You want a centrally located property in a part of the city that is trending in a positive direction. The closer to major amenities of a given metropolitan area, the better—in most cases. Sometimes you'll take into consideration districts close to the center, but in declining sectors of the city. These properties can be problematic assets in terms of value.
The ultimate goal for the best residential living either in an apartment/condominium, or a suburban neighborhood, is to see your property become more valuable over time. You can even turn a profit if you play your cards right. Renovate your property as this becomes necessarily and financially feasible. This way you could add thousands in value.
Being Near Amenities
One thing that can add value to an apartment is being located near diverse amenities. Consider cleaning, as an example. Many busy homeowners don't have time to properly maintain their homes. Additionally, some maintain multiple properties in multiple cities, and aren't physically there as often as necessary.
One solution for the continuously busy (or regularly traveling) apartment owner (or renter) is having a residential and commercial cleaning company such as Spotless Cleaning Chicago nearby. Property in the Chicago metropolitan area that can claim access to such services has an increased level of value.
Development History
Something else worth considering is when the apartments you're considering were developed. Sometimes an older section of town is under renovation, and is experiencing a value spike that can be lucrative. Also, there's a rising trend in luxury apartment living that is both lease-based and mortgage based.
One trending luxury apartment provider is Pearl Apartments DTC, who provide, as the site puts it, "…living at a whole new level…a collection of signature DTC apartment residences and curated amenities where luxury exists inside, outside, and all the places in between. Our apartments are spacious and stylish homes nestled among landscaped walkways and pocket parks…"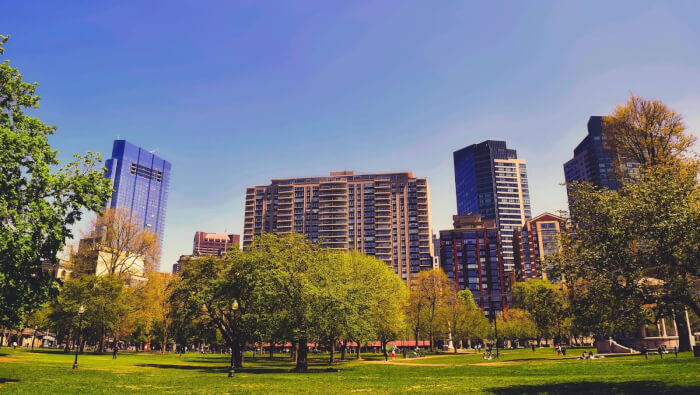 There are quite a few luxury apartments, Denver based, making the city ideal for such a residential strategy. Take Westend, for instance—this community has properties featuring modern architecture, stylish interiors the best of LoDo and and LoHi mingle.
If you're going to live in a place like Denver, it makes sense to be near all the city has to offer. Many up-and-coming professionals who opt for such luxury apartments, but there are also a lot of families who do the same.
Finding Your Home
When you get down to it, residential living is something that will differ in terms of individual's needs. Some people will be better suited to renting from companies like vacant property management from Global, some to owning. Some will be more comfortable in a metropolitan center, some won't. One thing that should be paramount in any decision, however, is your comfort.
Wherever you choose to live, it should feel like home. When you're able to move into a place that has already been thoughtfully designed, and can be remodeled to your preferences. Lastly, the idea of residence is usually aimed at something more permanent; so you need to think long-term.