Library for University of Amsterdam
The creation of the joint efforts of an architect and a graphic designer, the interior of the ordinary library at the Amsterdam University. The Dutch Ira Koers from bureau Ira Koers and Roelof Mulder from Studio Roelof Mulder are its authors. What influenced the jury's decision were "the modest budgets and temporary nature of the interior in combination with abstract design quality". "In order to provide students with a good study area, where they can feel at home, we wanted to achieve two important things: a space which looks like a blank page of a book, where they could play the main role in organizing it and defining the spaces which resemble home and where they could read as if they were at home", say Ira and Roelof. In one of the- rooms, for sample. we see a number of kitchen tables where students can study In groups in the light of one lamp, a large sofa for reading a newspaper, small areas for short breaks and special places where students can make phone calls.
A red room was designed in order to provide faster and swifter services to the huge number of students who come to the library every day (between 1,500 and 5,000). The room is open every day until midnight, including weekends, and everyone can pick up the books they have ordered in advance out of one of the 1,105 red boxes lined up against the walls.
The information desks are part of the interior.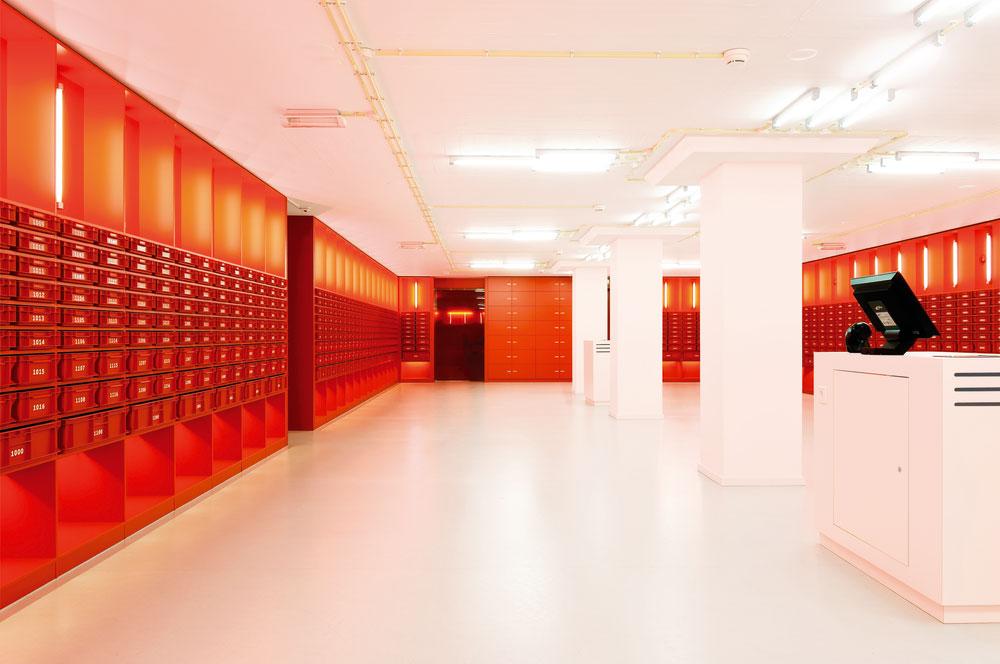 The modern design of the library is impressive.
.
The stylish look of the library makes it a non ordinary place,
The quiet place for reading.
The area for reading
The unique chair design emphasizes the style of the interior.
The tables in the library are perfect for reading.